Organisations and Human Resource Management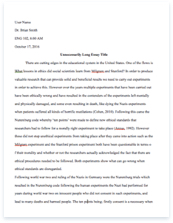 The whole doc is available only for registered users
A limited time offer! Get a custom sample essay written according to your requirements urgent 3h delivery guaranteed
Order Now
Over the years, successful Human Resource management has proved to maximize services, profit margins and the entire work profile of various consortiums, companies and multi-national firms. I believe HRM is simply the process of hiring and developing employees to ensure they become valuable to the organization. Another school of thought explains HRM more explicitly as an organizational function that aims to maximize employee performance in relation to the employer's strategic objectives. Human resource management aims to ensure the organization's ability to achieve success through people. he world is rapidly changing where human resource is organized and prepared to deal with the change of work, which involves recruiting and training the right people for the appropriate position. I believe the role and function of the human resource management with continuous improvement in programs will strengthen its quality and build a better foundation to serve its customers. It will involve the company's wide initiative to improve quality and productivity. Also, to prepare employees for change, which will require a clear and broad communication for this need, possible expectations and the effect it will have on employees.
THE ROLE OF STRATEGIC HUMAN RESOURCE MANAGEMENT
Strategic HRM focuses on actions that differentiate the firm from its competitors (Purcell, 1999). Strategic HRM has four meanings suggested by Hendry and Pettigrew (1986) as follows:
The use of planning
A coherent approach to the design and management of personnel systems based on an employment policy and workforce strategy and often underpinned by a 'philosophy' Matching HRM activities and policies to some explicit business strategy Seeing the people of the organization as a 'strategic resource' for the achievement of 'competitive advantage'. A common difficulty faced by organizations during strategic planning for a firm is to ensure their vision becoming a reality. It takes more than great strategy and implementation to transform an organization. Aligning a business in the organization with the strategy is key to success. Strategy is developed at the executive level of a business or organization. Basically there are two types Human Resource strategies:
The Differentiation strategies
The Cost Strategies.
Differentiation strategy is a strategy employed by the organization to increase the targeted value of the product brand. This is to entice buyers to choose their products over similar brands offered by our competitors. This strategy can be achieved through competitive pricing, distribution timing, brand reputation, product customization and enhancing customer support.
Cost strategy is defined as a pricing strategy whereby the company offers a relatively low price to motivate demand and gain market share.
In a nutshell, a cost strategy seeks to produce goods and services economically whereas differentiation strategy aims to produce goods and
services that are superior to what is being offered by competitors. These two strategies have the potential to result in their strategic target; however these two may not be equally suitable for an organization. This is because they differ in regard to dimensions, and stand for different requirements. For example, in terms of incentive, skills and organizational arrangements. For cost strategy to align with competitive business strategies, it has to create value for a firm by reducing threats of buyers, substitutes, entry, rivalry and suppliers.
Furthermore, for cost strategy to create a sustainable business strategy, it requires preventive measures that curb imitation of the brand by other competitors. According to Barney and Hesterley (2006), few layers in the reporting structure, simple reporting relationships, small corporate staff and focus on narrow range of business functions are elements of organizational structure that allows firms to "realize the full potential of cost leadership strategies". The implementation of cost strategies will include a quantitative cost goals inventory, raw materials and close supervision of labor.
HOW HUMAN RESOURCE MANAGEMENT SHOULD ALIGN WITH COMPETITIVE BUSINESS STRATEGY (WITH CITATION OF A SAMPLE SUCCESS STORY) Cost strategy involves a firm winning market share by appealing to cost principles. A competitive business strategy can be achieved by having the lowest prices in a target market area. To attain this competitive strategy, my organization will need to sell its sport apparels at relatively more economic prices. This will be gauged and assessed with respect to our local and global competitors. Emphasis should also be placed on maintaining the quality of our brand. This will be one of the trademarks of the company that should be kept constant. Our first approach will be to achieve low direct and indirect operating costs. The organization will begin by offering standard products in bulk, and limiting customization and personalization of service. For example, the firm producing sports apparel like club t-shirts and sneakers for the junior side of Aston Villa football club in England.
This can be modelled in the form of a sponsorship deal. Operating at a lower cost will help maximize profit in the longer term. As a result, the firm can diversify branches to locations with available raw materials and cheaper work labour. Of course, some of the current working staff will be posted there to help in collective work and general supervision. For our firm to gear HR towards a competitive business strategy, we can look at improving the quality of all the products to enhance durability and a premium brand with a strong consumer recognition. We can look into more sponsorship deals for sportsmen and women in other sporting ventures. This is in effect to broaden our horizons and product structure. Extra incentives can be made available to our consumer base.
Souvenirs, bonanzas and seasonal promotions can be introduced to attract customers. Advertisement is also a very useful tool to promote and communicate to customers what makes our products different and better. The organization will use an information channel to inform, persuade and remind customers of product packages. In promoting a product differentiation, we are to clearly identify our products' unique qualities and how and why they can address consumer needs and wants.
SUCCESS STORY (MTN, GHANA)
MTN is a market leader in the increasingly competitive mobile telecommunications industry in Ghana with over 12 million subscribers and offers its valued subscribers a range of exciting products and services under Postpaid and Prepaid subscriptions. MTN has experienced a variety of exciting products and services including a 3.5G technology, DStv Mobile, Seamless Roaming, Mobile Money, MTN E-Self-care, as well as Blackberry phones and services. Over the years, MTN's best way of gaining competitive edge in local markets is to offer different products and services, which are customised to suit lifestyles and expectations. MTN-Ghana developed a Customer Relation and Customer Loyalty Model. With this model, it has contributed positively to the significant gains in market share of the mobile phone industry in Ghana by the company.
A foundation they set up in 2008 committed an amount of $600,000 for the refurbishment of part of the labour ward of the Korle-Bu Maternity Block (A Teaching Hospital). One long-term competitive advantage over its major competitors like Tigo, Airtel and Vodafone is the use of their services such as SG-SSB Sika text Phone Banking. This service allows subscribers who are SSB customers check their bank balances and request mini bank statement. It also allows them monitor the exchange rates on the foreign exchange market on regular basis. The Company has been very successful in its relationship building strategy in Ghana. However in order for it to maintain its role as a market leader in the industry, it is very vital to provide low-discount phone calls to its customers.
TACKLING CORE HUMAN RESOURCE FUNCTIONS
RECRUITMENT
To carve a healthier niche for the company, the significance of recruiting personnel who fit seamlessly into various units and departments of the company cannot be underplayed. It is also vital to adopt a zero tolerance on any forms of discrimination when it comes to recruitment. The overall plan is to integrate a unique work ethic into the entire labour force and blend it with the company culture, taking into consideration the final productivity and profitability margins. As such, employment requisites for lower level workers should be moulded for employees with basic handwork skills plus basic proficiency in the English language and also basic education level in Math. Middle level recruits can therefore be assessed and evaluated with education criteria ranging from SHS certificate to diploma certification. High level recruits should be degree holders with practical expertise in the field; and further based on interview outcomes. INTERVIEWS
Our interviews should be conducted as usual, just with a few modifications. Emphasis should be placed on the dress code, neatness and industriousness of possible recruits. Interview questions should assess the ability of interviewees to express proficiency in general knowledge, current affairs and matters pertinent to the organization. Questions should also quiz critical thinking abilities of recruits. This is to better assess candidates on a much broader front. This can also broaden the scope of the board as to where candidates would best fit. RETENTION
To enhance a significant balance in the age structure of the company, experience as well youthful exuberance will be required in general. As such, the pension scheme for loyal employees should be re-assessed and made more rewarding. The company should also put policies in place to identify the most diligent and technical staff. These are the employees who have made substantial impacts in their divisions through hard work. Such personnel should be retained for the longer term to maintain a solid spine for the company. In the case of work injuries or any other impairment on staff that hinder employee output, the company should have the plan to lay them off. But a key welfare structure should be put in order to help cater for them, for some determined period. Retention of staff is crucial once it aligns with company policies but can always be re-evaluated with new circumstances. To avoid disappointments, the company should categorically explain the terms of the appointment/retention contracts to all employees during job orientation
BENEFITS MANAGEMENT
To generate a good comprehensive benefit plan for the company, the company would draft valuations based on a job design, performance and legal requirements of the company. Overtime workers would receive benefits. An assessment team would be instituted to monitor the above mentioned criteria and determine deserving workers. The assessment team would consist of representatives of all levels of the organisation structure to ensure transparency and a wholesome approach towards execution of the team's objectives. In addition to employee benefits, compensation plans to service retiring workers would be considered.
This would serve as extrinsic motivation to provide workers a sense of security for the future. Moreover, sales representatives from the company will have commission on sales in addition to their monthly pay. The company will stand tall among its competitors and the production scale will be boosted. Furthermore, employees in the company who have upgraded themselves in education and competency levels and seek for promotion avenues, will be taken through a series of interviews to determine if they are truly qualified. This is to allow for proper reorganization and to develop the staff from within the company. All resigning employees will be given a percentage package in terms of rank as take home.
ASSESSMENT
Once a candidate has accepted an offer to join the company, assessment during his/her time with the firm will be conducted and will take place periodically. This assessment will be a process to examine the truth, strength and ability of each worker. All new company recruits will be evaluated each month for their progress and improvement, to know if they are performing according to the company's core values, policies and the basic in-service training. This will include an offhand interview on how they see the company, the store operations, customers, products, the role they play and the problems that hinder their improvement. A rank and file performance will be given a formal rating every six months which can be the basis of their salary increments. The company will create supervisory positions which will be assessed every first and second quarter and will be quizzed about their opinions, and about the existing and potential problems they face and how they can be tackled.
TRAINING PROGRAMS
Our plan is to conduct a personality seminar handled by the producers of our sports apparel, who will give advice about the brand and colour match that would suit sports fans globally. This ideas and recommendations would be aligned with the store's theme. Conduct a seminar or workshop to train sales managers and distributors of my firm on; How to keep the customers relatively agreeable with the store rules How to promote socializing among the employees
A speaker should be invited from time to time to give talks on motivation and general life ethics. The objective is for the staff to maintain a bright disposition while working within the premises to avoid creating an atmosphere where short-tempers could flare up. Workers at all levels would be given the option to pursue higher education based on their show of loyalty. This is to ensure that performance coupled with loyalty would be duly rewarded. Low level workers would be taken through series of on-the-job training such as workshops and situational tests to equip them with the requisite skills to enable them contribute quality skills to their work processes.
SELECTION
The selection process would be characterised by two distinct stages. The shortlisting, then the actual appointment. Applicants would be shortlisted based on their CVs. The shortlisted persons would then be interviewed and assessed upon a selection criteria. Selection criteria would be set to ensure that recruits are selected based on ability to deliver the services for which they are employed. Though emphasis is to be placed on educational acumen, selection would also be based on successful completion of personality tests, case studies and simulations. Scores would be awarded on a grade point method labelled 1-10 with 7 upwards indicating high achievement, and below 6 indicating a generally favourable review on the particular area of assessment. The performance of candidates during the interviews will also be vital in the final selection process Low level recruits would be mainly assessed on their practical expertise and experience, though educational acumen (specifically proficiency in spoken English and basic calculation skills) would be considered on a lighter note. This is to ensure that the communication between higher level and lower level personnel would be free of interruptions.
Middle level recruits would be required to possess SHS certificates or diplomas in relevant fields. Interpersonal skills would also be assessed using personality and psychology tests. Such skills would be necessary in ensuring a good link between the upper level and the lower level personnel. Upper level recruits would be taken through all the levels of assessment as they form the managerial body upon which corporate advancement dwells. A first or second degree in relevant fields would be most considered for these roles. High level personality tests, psychology tests and simulations would be conducted in addition to a series of interviews to select the best fitting personnel for the job positions.
EVALUATING ELECTRONIC HUMAN RESOURCE MANAGEMENT, DIVERSITY AND INTERNATIONAL RELATIONS MANAGEMENT E-HRM
The processing and transmission of digitalized HR information is termed as the electronic human resource management (e-HRM). It's the application of IT for Human resource practices which enables easy and faster interactions within employee and employers. It stores information regarding payroll, employee personal data, performance management, training, recruitment and strategic orientation. It decreases paperwork substantially and allows easy access to huge data. The employee can also keep track of his/her achievements without having to go through controversial procedures. It can also be used for carrying out of different HR strategies where the authorization of different HR functions can be distributed through e-HRM. E-HRM is the use of web-based technologies to provide HRM services within organizations. It embraces e-recruitment and many more.
With e-HRM, it is possible for line managers to use desktop computers to arrange and conduct appraisals, plan training and development, evaluate labour costs, and examine indicators for turnover and absenteeism. Employees can also use a system of e-HRM to plan their personal development, apply for promotion and new jobs, and access a range of information on HR policy. E-HRM is defined by Stroheim (2007) as planning, implementation and application of information technology for both networking and supporting at least two individual or collective actors in their shared performing of HR activities.
There are three tiers of E-HRM. These are Operational, Relational and Transformational. Operational E-HRM is concerned with administrative functions – payroll and employee personal data for example. Relational E-HRM is concerned with supporting business processes by means of training, recruitment, performance management and so forth. Transformational E-HRM is concerned with strategic HR activities such as knowledge management, strategic re-orientation. E-HRM is a way of implementing HR strategies and its practices in organizations through a conscious and directed support with the full use of web-based channels and to offer an adequate, comprehensive and on-going information system about people and jobs at a reasonable cost To help provide support for future planning and also for policy formulations To also facilitate monitoring of human resources demand and supply imbalance To automate employee related information
It enables it to give faster response to employee related services and faster HR related decisions and To also provide data security and personal privacy.
OPPORTUNITIES OF E-HRM:
1. Standardization
2. Ease of recruitment, selection and assessment
3. Ease of administering employee records Reductions to cost, time and labour
4. Access to employee self-service training enrollment and self-development
5. Cost and employee self service
6. Location and timeliness
Furthermore, e-HRM provides some other advantages:
Aids in the collection and storing of information regarding the work force, which will act as the basis for strategic decision-making Serves as an integral support for the management of human resources and all other basic and support processes within the company. Prompts insight into reporting and analysis.
Creates a dynamic workflow in the business process, productivity and employee satisfaction The company must maintain these returns in order to create a vast difference among its competitors in terms of the use of HR functions that will help build and strengthen the scope of the company Challenges of E-HRM
Adapting the mindset of employees and line managers to realize and accept the usefulness of web-based HR tools. The time factor involved with typing in the case of employees who have little IT knowledge Fear in guaranteeing security and confidentiality of input data of workers, which is an important issue for ensuring safety with web-based HR tools. Inability to factor in low level workers who are not IT proficient Lack of a distinctive strategy since technology can be copied and used by competitors. BRACING FOR E-HRM
Providing the highest level of security that is required by the secure HRM system. The safety of files and data is assured with a number of access restricting levels (depending on the system of roles and positions in the company) to various modules and their functionalities, including records and documents. Security clearance levels are created
The company will make sure the e-HRM system enables storage of the complete history of changes of documents, organizations, jobs and personnel records, reports, etc. Stringent methods will be put in place to eliminate unnecessary bureaucracy so as to save time and administrative costs.
The company will be able to offer solutions. We can offer you a solution called e-HRM which is completely adjusted to your specific business, your specific demands, internal acts, local legislation. We make sure that you use a system that is customized to your business and also works as it should.
DIVERSITY
The key to employing a diverse workforce is to train and support managers within the organization. Managers must understand the need to support individuals within the team, balancing conflicting needs and opinions. Each team member must have the opportunity to be heard and feel that their opinions are respected. Managers also need to understand and deal constructively with their own biases and prejudices. By offering opportunities to all employees based on their performance, a company can increase its productivity and creativity. Diversity is especially crucial in today's global marketplace, as companies interact with different cultures and clients. The payoffs touch every area of the business by potentially resulting in increased creativity, increased productivity, new attitudes, new language skills, global understanding, new processes, and new solutions to difficult problems.
OPPROTUNITIES OF DIVERSITY
Increased productivity will bring in different talents together among employees to work towards a goal by using different sets of skills that ignites their loyalty and increases their retention and productivity especially how the apparels are designed and delivered. Increased creativity and Problem solving: With so many different and diverse minds coming together many more solutions will arise as every individual brings in their way of thinking, operating and solving problems and decision making It will attract and retain talent which will add a competitive edge to the company. Feeling included and appreciated increases loyalty and a feeling of belonging.
Language skills pool is increased and propels the organization forward either to compete in the International global world or to increase its diverse customer base Help to build synergy in teams and enhances communication skills that brings in new attitudes and processes that profit the whole team It will help increases the market share of the company and to create a satisfied diverse customer base by relating to people from different backgrounds in the company. It does propel the company to claim its place and success in the global business world. The advantages of diversity affects the base line revenues of any organization and can be the make or break of any business CHALLENGES
Employing diverse workforce has many advantages and disadvantages. However, communication can be poorly affected if the employee culture is multilingual. Also, existing employees of the company may leave the organization if their personal prejudices prevent them from working with colleagues from a different background. Another challenge posed is employee complaints regarding negative attitudes and harassment. This can take up a considerable amount of management time, whether or not they are upheld. BRACING FOR DIVERSITY
Diversity will impact the company by requiring new skills such as language capabilities. But in order to facilitate communication among people coming from a wide range of language backgrounds, in most multinationals companies, it is preferred to speak English. The company will take into account cultural differences that shape managerial attitudes, when developing multinational management programs. For instance, British managers value individual achievement and autonomy, whereas French managers appreciate competent supervision and comfortable conditions, while Indian managers give more importance of their culture and tradition. INTERNATIONAL HRM
• IHRM can be defined as set of activities aimed at managing organizational human resources at international level to achieve organizational objectives and achieve competitive advantage over competitors at national and international level. • International Business must procure, motivate, retain and effectively utilize services of people both at the corporate office and at the foreign plant. International Human Resource Management is concerned about the management of human resources at the Multinational Companies and it involves managing 3 types of employees namely, 1. Home country employees: this employees belonging to home country of the firm where the corporate head quarter is situated. 2. Host country employees- Employees belonging to the nation in which the subsidiary is situated. 3. Third country employees- These are the employees who are not from home country/host country but are employed at subsidiary or corporate headquarters. OPPORTUNITIES FOR INTERNATIONAL HRM
International human resource management adds value to an international firm. This lies in its ability to manage delicate affairs and strike a balance between globally coordinated systems. In this evolution, there is separation of powers into international recruitment, management development and reward. BRACING FOR INTERNATIONAL HRM
In order to effectively deal with all the changes, the company must develop competencies that will have to do with flexibility, team work, communication, strategic planning, network building, global and cultural understanding and multiple language competencies. In addition to increasing and sustaining technological skills relating to communication developments in international management, the company will be required to increase its numerical and data compilations skills. As increasing demands merge to provide specific measurable results that prove effectiveness in the company, the company will be required to produce finite results that prove that each department is delivering specified outcomes based on the objectives and goals set forth by the company.
In addition to delivering specific measurable developments, the company will need to know what contributed to the results declared. Which means that the company will be required to be familiar with and administer employee survey and provide for accurate data compilation and regression analysis. As a result of the increase in technology, innovation and globalization over the years, many companies around the world are forced to be more efficient, more effective and more competitive. For the company to increase in competition, there will be the need to respond to the demands of global competitiveness by becoming more familiar with language skills, cultural awareness and diversity promotion.
LEGAL ISSUES OF HR
As a reliable company that produces sport apparel, the basic understanding of legal issues is paramount for corporate codes. Employee contracts, legal suits, writs, human rights and other legal incorporations that are bound in the law and order domain set a tone for the rubric of our industry. A rudimentary understanding of some of these subjects are very fundamental. DISCRIMINATION AND HARASSMENT
The legal implications of alleged discrimination such sexual, racial and religious can cause the company serious problems. The company will have to make sure the legal departments are well equipped to handle these issues should they arise. The company will have to hold regular meetings to oversee co-worker relations to ensure that discrimination on a smaller scale will not occur between office cliques. Sexual harassment will be a serious problem in the company with workers from various ethnic and religious backgrounds. Victims of harassment and discrimination tend to attract lots of attention from other organizations, which will hurt the company's image. The company will set up a proactive team to dissolve these problems before they start.
COPYRIGHT AND PATENT ISSUES
Cutting edge companies in the tech industry often face aggressive patent litigation. Companies often sit on patents for years, hoping that another companies inadvertently violates them, to get easy money through patent and copyright lawsuits. In the product development phase of the company, research and development teams should thoroughly research the patents and copyrights of products as well as international standard product registration procedures. This is to avoid possible future legal battles with competitors. DISSATISFIED CUSTOMERS
Customers who are dissatisfied can file class action lawsuits against the company, in which they gather in large consumer groups and attack the company over low-quality products, poor services and/or promises. With enough dissatisfied customers, class action lawsuits can do more damage than any individual or corporation and irreparably tarnish the company profile Attention should be paid to the pulse of customers through tech support, online message boards, symposia and e-mails. DUTY
Duty stands for a legal obligation owned by one person to another person. The company will be expected to provide a degree of care basically exercised by other workers practicing it the same specialty. DISGRUNTLED EMPLOYEES
As a company, this will be one of the most common legal difficulties. In America, employees have far more rights than other countries, in the form of unions and reasons for "wrongful termination". If the company terminates a non-performing employee, we are to make sure he or she signs documents carefully drafted by an attorney upon termination to make the terms of dismissal crystal clear. The company letting an employee go without any final termination forms will leave the access wide open for legal actions. IMMIGRATION ASSESSMENTS
The company will make sure all company employees will legally have the right to work in the company. The company will have to do top down sweeps of company staffs, by using background checks, to identify illegal immigrants with falsified documents. The company will be known to conduct an extensive immigration assessment that can fish out a worker who is found to be using illegal documents for application DISABILITY
The company will be required to make reasonable accommodation to help individuals with disabilities that otherwise are able to perform their jobs. For instance, the company will widen the door entrances to enable a worker on a wheel chair to access the building and workspace. This is to cater for any kinds of legal writs that focus on disability discrimination. SAFETY
In different companies, laws have been passed to promote safety and health in the workplace. In compliance with these law, the company will promote employee well-being, not only reduce workplace accidents but also improve productivity. WORKER COMPENSATION
There are laws and programs governing workers' compensation. Workers' compensation provides protection for employees who are injured or disabled while working. In most cases, workers compensation takes the form of an insurance program. Benefits include payment of medical expenses for injured workers, disability benefits to replace income for injured workers unable to return to work, and benefits for family members in case of death. Compensation will be offered to the injured employees or reasonable severance packages in instances where work injuries cause total disability. OTHER LEGAL ISSUES
These are only some of the most common legal issues facing organizations today. Other ones include tax litigation and legal disputes with competitors and contractors. The company will put in place an initiative in solving these problems before they start, and provide a solid legal team to back law and procedural codes. Good communication in the workplace and a hands-on approach to management is the best counter to negative legal issues in the wider picture. CONCLUSION
However, this report has shown how HRM and its HR function both international and local has its opportunities and challenges. It will build the ability to manage delicate issues and balance them, both local and global. Over the last years, the work of an HR person has undergone a remarkable evolution, resulting from the rise in technology, innovation and globalization. I believe this will bring greater change, impacting all aspects of the company, including changes in the various departments. In order to embrace these changes, HR management will require new skills and competencies relating to culture, language and methods to evaluate strategies. Evidently, these new skills and competencies will result in an emerging new role for HR managers, requiring them to be strategic business partners, supportive of the overall corporate strategy. The future of HRM will transform from the notion of bit-part players to a more strategic role.
LIST OF ABBREVIATION AND ACRONYMS
1. Human Resource Management (HRM)
2. Human Resource (HR)
3. Electronic Human Resource Management (E-HRM)
4. International Human Resource management (IHRM)
REFERENCES
1. Anon., n.d. www.whatishumanresource/difference-between-global-or-ihrm-and-domestic-hrm. [Online]. 2. Armstrong, m., 2006. startegic human resource management. 3rd ed. s.l.:s.n. 3. Anon., n.d. www.whatishumanresource.org. [Online].
4. Egu, F. K., 2009. MTN (GHANA)-Customer Relationship and Customer Loyalty. 3 September.
5. Gomes, D. S., n.d. International Human Resource Mangament. In: s.l.:s.n.
6. Ingram, D., 2009. smallbusiness.chron.com. [Online].
7. Poter, 2006. poters generic strategies. [Online]
8. Sun, l., n.d. businessdictionary.com. [Online].
9. Swaroop, M. K. R., December,2012. E-HRM AND HOW IT WILL REDUCE COST IN ORGANISATION. Asia Pacific, Volume Vol.1 (4).
10. (19238), M. M., n.d. Cost Leadership and Differentiation, s.l.: s.n.
Related Topics