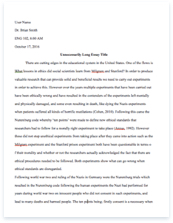 The whole doc is available only for registered users
A limited time offer! Get a custom sample essay written according to your requirements urgent 3h delivery guaranteed
Order Now
Operations management within a company is characterized by controlling and organizing facilities to ensure optimum production of goods and services. Planning and maintaining proper staffing as well as performance measures would be essential in understanding efficiency and effectiveness of the company and its management initiatives. Controlling, planning, organizing, and using performance measures would be essential aspects of operations management. Operations management is about managing products and services and effectively distributing goods and the modus operandi is creation, development, production and distribution of goods and activities associated with product and service management. Operations management specifically focuses on day to day operations within an organization and involves management of all activities related to operations and distribution of company goods and services (Heizer, 2007). The efficiency and effectiveness of services would be important and in general activities are related to management of purchases, quality and inventory control, storage of goods, overseeing logistics and evaluations from financial and administrative perspectives. The nature of products, goods and services would determine the type of operations management in an organization and operations management would also largely vary between services or organizations that have retail, wholesale or manufacturing approaches.
Case Study I – Burton's Wine Cellar
In the first case study, Burton's Wine Cellar is a large retail outlet catering to a large number of wine enthusiasts. The store has an extensive collection of wines and spirits with value wine sold at a moderate price. Exclusive highly priced wines are also sold to some discerning customers. Customers generally visit the store to see available brands and then select the brands that appeal to them. When some brands are out of stock, the staff of the outlet can recommend similar brands and the brand substitution effects can be effective in preventing losses.  However it is part of the operations management initiatives to keep products from all brands so that repeated brand substitution or stock out of popular brands does not occur. The general rule of BWC is to maintain 95% confidence that they would be able to meet customer demands, 95% of the time that stock outs would not affect the company sales or bring about significant losses to the company. However routine stock outs and failure to meet customer demands could result in losses for the company and bad reputation so it is important that the company meets at least the 95% mark of its service level policy to maintain its general business standards.
A large number of different brands are taken up by the company so BWC runs an inventory for sales records and the number of bottles broken or lost. Due to the legal issues involved in the sale of alcoholic beverages, tight control of inventory is practised by BWC. It is important that inventory counts are accurate even though this is a tedious process. Shelves are always kept full and occupied so that there is no customer perception that the company is running out of stocks. From the physical counting of the inventory to the ordering procedure and shipping, the entire distribution of the goods and products could be complicated and time consuming. It costs an average $125 for an individual order to be placed shipped and sent back.  For longer order cycles, large amounts of safety stock are kept to meet the service levels however order cycles can be up to 4, 5, 6, 7 or 8 weeks. As far as the financial matters and expenses of the operations is concerned, the average value of total inventory has been given at $2,327,000 and total inventory related expenses are at $1,886,000. The overall value of total inventory and inventory related costs are given here and over the years these values don't change much if the economic conditions and interest rates remain stable.
For operational management and financial reasons, the weekly demand is assumed to be constant with expected order quantity similar to expected usage so a balance is maintained. It is difficult to determine safety stock on a cost basis and the amount of safety stock or excess carried through at the end of any order cycle tends to vary and the manager maintains estimates of combined costs for order cycle lengths and total costs for varying order cycles. However any optimal length of order cycle could also vary and change and this could in turn lead to changes in the annual costs of running the company, the inventory and costs of entire operations. With any decline of variable holding costs, maintaining longer order cycles becomes more feasible. It is expected that the variable holding costs should be stated in terms of the percent of value of item being stored.
The demand of wines or orders per week is given here in the form of a table for more than 50 weeks and the table shows that demand varies widely between 400 to 700 orders per week. The operations management initiatives of the outlet are thus related to several factors such as
Maintenance of inventory – total sales and order cycles as well as number of orders and products received and delivered
Maintenance of fully stocked shelves to avoid any perception that the store runs short of popular brands.
Using substitute brands if the popular brands in demand by customers are stocked out
Maintenance of 95% service level so that in case of 95% times, demands of customers for branded wines or any other product within the store are met
Using effective and efficient strategies for longer order cycles and for maintaining and optimizing the costs of operations
Using and understanding changes in financial aspects including economic conditions and interest rates that can in turn affect costs of running the company and the products available.
Using effective strategies for maintaining profit levels for the company.
Case Study 2 – Fox Hill Development
Fox Hill development has been constructing single family residential homes for many years now. FHD buys large parcels of land or plots for such development, oversees construction of residential homes after their plans are approved by the local government authorities. Until now, FHD has constructed more than 2000 homes for families and the company has specialized team of workers within its own team. The 12 specialty areas are excavation, concrete, sewer and water, structure, electric, rough plumbing, finish plumbing, walls and cabinets, inside finish, outside finish, roofing and siding and brick work. Thus all work of construction is handled by the company's employees and not given out to independent subcontractors and this could have a major impact on costs.  As far as the construction is concerned, there are some restrictions to the activities for example work on concrete, sewer or water cannot start until excavation is complete and structures cannot be established until concrete is done however structure should be completed before electric, roofing, siding or rough plumbing is done.
The amount of work for homes remains the same although there may be some variations of design in the structures being built. FHD gives some specific times to specialty teams when they are assigned work and there may be differences in these times allotted to the teams varying according to the amount or type of work. The activity times show the range of what is normally expected according to units in workdays. The costs to have an activity completed in shorter amount of time would be generally greater than that expected of the same work given longer time. If however more time is allowed than maximum activity times, activity costs would significantly increase and also in certain cases, different measures and associated costs will have to be considered to meet the assigned completion time for the activities. FHD teams try to maintain assigned times for specific activities to maintain optimum costs although no extreme measures are adopted.
Considering project management problems, FHD management considers the options of making changes in its operating procedures. Specialty crews check into the main office after completing work at a previously assigned site. In order to reduce costs, the general manager has considered the possibility of improving the procedure for scheduling and distributing work to team members and the project management process also needs to be more organized. The fixed cost is about $450 per day for each workday until a house is constructed completely. Insurance and equipment costs and other construction related costs are considered. The total costs could be reduced by considering specialty work crews who could be scheduled specific activity time and the costs are well laid out. In certain cases, specialty crews can get work done on a crash time basis to complete an activity faster than its normal time. The minimum additional cost incurred by reducing the number of days of work for a house is also considered by the management of the organization.
Thus in this case of Fox Hill Development's work approach, many issues and operational management principles are considered.
Minimizing or optimizing costs by giving work to specialist teams rather than independent subcontractors.
Work is carried out in increments and the procedure has a rule of precedence in the sense that certain activities will have to be completed before certain others.
Specialty teams and crew check into the office and are assigned work so operations though diverse are centrally controlled
Costs could vary according to the time given and in certain cases cost can vary if any activity is done at a faster time than normal
Here the operations management principles would be focused on consideration of costs, scheduling and activities, and specialist approach to working out the buildings.
Working in collaboration even if employees belong to different teams is an important aspect of the group and the work approach.
A more organized work approach could be recommended for project management initiatives of the company
Case Study 3 – Crouse Fuse Company
Many companies produce electrical items that require fuses. The fuses are for safety purposes and are used as precautionary measure for terminating the flow of electrical current when excessive current cause a burnout of electrical products. Crouse Fuse Company produces a large number of fuses in bulk for different customers and most of its fuses are inexpensive and bought by manufacturers of outdoor lights. Thus Crouse Fuse Company has a wholesale approach to operations. The electricity in the circuit is run through the wire in a glass tube and excessive current flow and heat can melt the wire and with the melting of the fuse wire, the current flow through the system stops. These fuses are bought in large quantities by customers as protective measures against any major electrical accidents due to excessive current flow.
The discussion brings out a lawsuit against the Crouse Fuse Company as some strings of light did not flow out after short circuits developed and this led to damage of properties in the area as the lights were being used for decoration. Considering these flaws, quality control issues are very important within CFC although there are problems here as every individual fuse cannot be tested and fuses cannot be used once they are tested. Thus all products cannot be flawless and the fact that the company will have to maintain low price of such commodity items is another reason for which quality assurance cannot be given in all cases. Fuses could be tested by subjecting it to low or high currents to determine the limits which it can take and the current required to blow out the fuse although there may be minor differences between individual items which can highlight the faults in the piece. Thus it is important for CFC to maintain statistical procedures and process control practices to monitor the operating characteristics. To ensure that the operations were being maintained at certain conditions, a random sample of 50 fuses were tested within 30 minutes of 8 hour shifts for five days in one week. On day 1, 50 fuses were tested and 2 were found defective and the number of defective fuses would indicate quality levels considering other factors such as customer expectations and associated costs.The quality of the fuses would be largely determined by the diameter of the wire and the metallic content of the wire. The wire forming operation is calibrated and precise specifications of fuses are processed although replaceable components start to wear off quickly. The wire forming process could be recalibrated by supervisors and with replacement of replaceable parts, adjustments are made
The statistical process is used by CFC for their control of fuse production process and test results are also monitored so that 95% confidence could be maintained for future use. Different shift supervisors are used for each shift and testing is done for operating shifts in the first and second weeks and the results are also given. According to the CFC the statistical process could be applied to the data for their system and an analysis of quality could be based on proportion of defective units in the sample. The data is obtained from both the shifts as given and differences in observations between two shifts could be reported to the CFC management and observations do tend to have some impact on productivity.
The test results show that a maximum number of 3 defective samples were obtained from 15 suggesting a 3/15 or 1/5 defective products which brings out 80% effectiveness and efficiency of the samples. This is definitely below the required or expected 95% which is the target productivity and satisfaction level set by the company. In order to reduce defects certain controlled operational procedures may have to be followed and these are
Increased tests to continually monitor product quality have to be maintained to improve testing facilities and product quality expectation
Customer expectations could be met and demands could be increased by optimizing price and quality of products
Statistical application of data could go a long way in improving operational management principles and general management approach of the company
Calibration and monitoring of the wire forming process could be an important aspect of product manufacture
Minor differences between products have to be statistically controlled and understood and some form of disclaimer could also be given in the items
Stricter quality control is possible not just through statistical means but operations means and higher quality in manufacturing
One of the main aspects of operations management for the sale and distribution of the fuses would be identifying the demands of the fuses and the optimization of costs and quality that could meet customer expectations.
Bibliography:
Heizer, Jay H. , (2007) Operations management / Jay Heizer, Barry Render, Howard J. Weiss.
Harlow : Prentice Hall
Related Topics