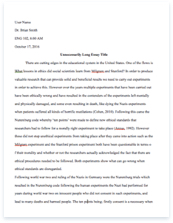 The whole doc is available only for registered users
A limited time offer! Get a custom sample essay written according to your requirements urgent 3h delivery guaranteed
Order Now
When I was a child I have always been afraid of flights, especially the ones during the night and bad weather. The story I am about to tell consists of one of my childhood memories which I find it hard to forget. It was a cold windy January night and I was flying back to Tirana from my winter holidays in Paris. The rain was about to start and the wind was very strong which made it not the perfect timing for a flight. Back then I was around 11 years old and I was not quite familiar with flights at that time. I remember climbing the stairs of this very small propeller airplane which could take around 80 people on the board. The seats were very small and tight and as I took a seat next to my mom I kept holding her hand cause that way I could feel less afraid. The airplane took off some minutes later and all of the sudden a silence fell on the board. Everyone seemed to be so quiet and that made me even more afraid. I kept looking over the window but I could see no lights down to the earth because they were all covered by the big gray clouds. It didn't take too long and the turbulences started.
The captain made an announcement that there would be a lot of turbulences due to the bad weather but there was no need to be alarmed. The air hostesses kept informing us to tighten our seat belts and be calm. On that moment I could hear people starting chatting with quiet voices creating a tensioned situation on the board. My mom kept distracting me and trying to keep my mind off by telling me funny stories because she could feel that I was getting afraid. After a few minutes the turbulences got much stronger and the airplane was loosing control now and then. A few seconds later the airplane dropped around 100 meters without control ,the lights were turned off and the objects started coming up because of the gravity. I could hear people screaming and I could feel my mom holding me tight. As a child I was terrified. I couldn't be more afraid than I was at those moments.
Those few seconds seemed like several minutes of torture. I was tightened up at my mom's arms and didn't want her to let go of me. All of the sudden the airplane was back to normal and it took us some minutes to realize that the worst part was gone and we were alive. After a while the flight continued with less turbulences but all of us were scared to death. Our only wish was to land safely. Even though the rest of the flight was not quite scary everyone on the board was terrified. After one hour finally the plane landed and everyone was cheering with joy and happiness. I remember people thanking God and hugging with each other. We were alive. This is one of my worst experiences in flights and even though I was very young I find it hard to forget. It takes us just a few seconds to realize how worth our life is but in my opinion being afraid of things doesn't keep us away from death or bad moments in our life. Life is full of surprises and that is what makes it beautiful and worth living for.
Related Topics