Nursing: Medical Superheroes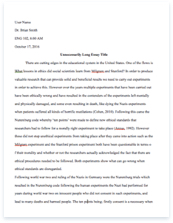 The whole doc is available only for registered users
A limited time offer! Get a custom sample essay written according to your requirements urgent 3h delivery guaranteed
Order Now
Since the start of medical history, nurses have been at patients sides and tending to their wounds. Nurses are described as the first line of defense for the patient. Doctors do not spend the time that nurses do at the patient's side and nurturing them back to health. However, nurses do not get the credit they deserve and are mistreated most of the time. Many push past this mistreatment and continue to tent to the lives of their patients. Nurses tend to the young by being an advocate for their needs, tend to the elderly by helping them cross the bridge to the afterlife and tend to the doctors as help but only get mistreated in return.
Babies are born into the world every second and women and men become fathers too. A new mom and dad's worst nightmare would be for their precious bundle of joy to become unhealthy. In the book, Tending Lives, Diane C. was a pediatric nurse that made house calls to underprivileged families. Diane had a patient who was born early with a cleft palate and his family situation was completely chaotic. Diane spent the night with her patient with the house invaded with cockroaches.
However, Diane stayed with her patient because as a nurse she had to stand up for the baby and speak his needs. Eventually Diane got that baby out and responded, "With kids there was so much hope. They were so resilient" (Heron 143). Children do not understand what is wrong or why their bo bo hurts. Nurses have to speak for the children and understand what is wrong with them. Pediatric nurses must have patients along with love and compassion for kids. The children must be understood and have to be taken care of, just like the elderly.
Being a geriatric nurse takes a certain kind of nurse who understands and cares for the needs of the elderly. These patients have walked a long path and their bodies are worn down. Many do not want to fight any disease or illness. Therefore nurses have to be there for the elderly to make the transition from their current live to their afterlife. In the book, Tending Lives, the geriatric nurse, Marci O., tended to the elderly and assisted them physically and mentally also.
Marci had people dies they did it with dignity and some peace. In current times, a person who is dying will endure powerful electrical currents pulsing through their body and tons of medicine coursing through their veins with a tube stuck down their throat attached to a ventilator. Who wants to suffer like that? When a person is dying, they most likely want to go in peace; nurses like Marci make sure the transition is smooth.
All doctors endure years in medical school and more years as residents before they can actually start practicing medicine. Although they do have more schooling than nurses, that does not give doctors the right to walk over the nurses and treat them like dirt. Nurses spend the most time with the patients and make the bond and connection with the you. If you can't cut it, don't come back" (Heron 353).
Echo was given too many patients and was constantly fussed at by the doctors because she was overloaded with patients. When the doctors saw Echo struggling they did not turn to help her yet they turned to fuss at her. Nurses deserve the upmost respect because of their love and devotion they poor into their patients. No arrogant doctor needs to run over the nurse because they have a M.D after their name.
Nurses help transition the elderly, advocate the little ones only to be mistreated by the doctors. Nurses still save and tend to many lives, in essence nurses are the medical worlds superheroes. The medical world could not operate without C.N.A's, L.P.N's or R.N's. Simply put, nurses are needed and they will not ever be missed.
Heron, Echo. Tending Lives. New York: The Random House Publishing Group, 1998.
Related Topics