Not-So-Wonderful World Of EuroDisney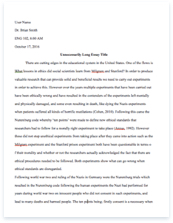 The whole doc is available only for registered users
A limited time offer! Get a custom sample essay written according to your requirements urgent 3h delivery guaranteed
Order Now
1. What factors contributed to EuroDisneys poor performance during its first year of operation? The factors that contributed to Disneys poor performance are The dismal winter weather of northern France Attendance only reached 9.2 million Visitors spent 12% less on purchases than expected Unforeseen combination of transatlantic airfare wars and currency movements The French saw Disney as American imperialism The French had its own cartoon character Asterix who also had its own theme park and went under renovation and expansion in the anticipation of completion from EuroDisney Farmers took to the streets to protest against the preferential sales price of local land Early advertising aggravated local French sentiment by emphasizing glitz and size rather than variety and attractions
A major recession was coming The Gulf War in 1991 High interest rates and the devaluation of several currencies against the franc Landmark events took lace in Spain in 1992 including Worlds Fair in Seville and the Olympics in Barcelona 2. To what degree do you consider that these factors were (a) foreseeable and (b) controllable by either EuroDisney or the parent company, Disney? Most of these factors considered were foreseeable except for the airfare wars and currency movements. The Gulf War although was started in 1991 was not foreseeable in how long it would last.
Many of these factors were controllable in a sense that if the parent company Disney would have done their homework. Through market research they would have known that the people of France would have reacted the way that they did.
3. What role does ethnocentrism play in the story of EuroDisneys launch? Ethnocentrism plays a role in the story of EuroDisney because Disney perceived that their one culture knows best how to do things. This was not so true and now they find are trying to dig themselves out of a hole. They never stopped to think on how French would react to the new theme park. Disney must have assumed if it works in the United States, then it will work in other countries.
4. How do you assess the cross-cultural marketing skills of Disney? The cross-cultural marketing skills of Disney were all wrong. They thought that whatever worked in the U.S. would work over seas. Unfortunately learned the hard way. I think that they did not do enough research as far as the cultural perspectives of other countries.
5. (a) Do you think success in Tokyo predisposed Disney management to be too optimistic in their expectations of success in France? Discuss.
Yes, because they thought that if the Japanese liked Disney so much that the French might like it too. They never considered how the French view American culture. They also never thought that the French would react in a way that they did, which there was nothing wrong with that. The French felt that Disney wanted to push a view and idea into their culture not considering what the French already have.
(b) Do you think the new theme park would have encountered the same problem is a location in Spain has been selected? Discuss.
Yes, I do feel that they would have encountered the same problem the only thing is that it would be in a different location. The reason why is because they would have had the same general approach on how to build, advertise, negotiate and etc. simply because they did not assess the market and did not do enough qualitative research to understand how the people feel about the new project.
6. Assess Disneys new expansion strategy. Does their current approach of limited investment make sense in all new markets? If not, where not? Explain.
Limited investments do not make sense in all new markets considering on how they want to expand into new markets. They would actually have to invest a lot of money into research because if they do expand with limited investments, they could again find themselves trying to dig themselves out of a hole.
7. Now that Disney has succeeded in turning around Disneyland Paris and has begun work on the new Hong Kong location, where and when should it go next? Assume you are a consultant hired to give Disney Advise on the issue of where and when to go next. Pick three locations and select the one you think will be the best new location for Disneyland
 Discuss.
Three probable locations would be Canada, South Africa and the northeastern sea board of the United States such as Pennsylvania or New York State. I think that the best location would be in New York. Disney already knows the culture of the U.S. and competitors such as Six Flags are already in that market niche which Disney has not even touched. The closest on the east coast would be DisneyWorld in Orlando, Florida.
8. Given your choice of local X for the newest Disneyland, what are the operational implications of the history of EuroDisney for the new park? Considering that my next choice is actually local for Disney, the operational expenses would not be as extensive as EuroDisney. Disney knows the local market and they know what the local market would react to. I believe that they would actually save more money by staying in the U.S. and satisfying all of the market in our country. Also, considering the operational implications of the history of EuroDisney, although they have dug themselves they are still having to make up for the loss put into the project and expansion locally would help.
Works Cited
International Marketing, Eleventh Edition Philip R. Cateora, John L. Graham Copyright 2001 McGraw-Hill Higher Education Case 2-1 pg622-626 The Not-So-Wonderful World of EuroDisney-Things are Better Now at Paris Disneyland
Related Topics