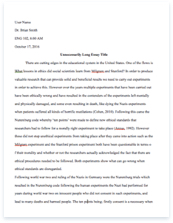 The whole doc is available only for registered users
A limited time offer! Get a custom sample essay written according to your requirements urgent 3h delivery guaranteed
Order Now
Jean Bernasol, a funny, caring and spontaneous 18 years old girl; who born in the Philippines and immigrate to the United States 5 years ago. Jean is trilingual, speaks Ilonggo, Tagalog and English and she is the youngest of her two sisters. Her favorite season is fall, because she loves wearing scarves, boots and berets, also because is not too cold. I would love to continue introducing Jean's Major, Goals and Hobbies.
Jean is majoring as a RN ( Registered Nurse) a nurse who has more training and experience the a license practical nurse and who passes a special exam. She was influence by her two aunts that are nurses, since she was a little girl. Jean wants to pursue this major to help people who needs help, specially the elders. Her educational path is to get her Associated/ Bachelors, but to get that she has to take a lot of sciences and psychology classes; for now she have not taken any classes related to her mayor, she's planning to take them next semester. Not to mention that she is not sure if she wants to stay at Joliet Junior College or to go to Lewis or St. Francis University, she keeps looking for more information. For now she is taking General Classes. In fact, she loves to dissect animals, weird but she loves it.
Jean would like to work in a big Hospital in Illinois after she done with school, but she said she want to start working in the Hospital, in that way she can get more practice and knowledge about nursing field. As a matter of fact, Jean plans are to travel all over the world and to move to a different country; not sure where yet but she's pretty sure that she wants to get out of this cold weather. Jean will start a family in 10 years with just two kids.
Further more, Jeans hobbies are to play Badminton all day if possible with her nephew/ nieces. She loves to dance Hip-Hop and pop, back when she was in High School she participated in many dance shows and dance fests; also to sing in that way she cannot get bored. Another hobby is to spend time with her friends and family and also to cook for them. Moreover, when she is not doing any of this hobbies; she is possibly working, sleeping or watching videos of how to do her hair. As a final point, it as was my pleasure to introduced Jean Bernasol a funny, caring and spontaneous girl, who wants to pursue her dream to be a Register Nurse and work in a big Hospital. A person who wants to travel all around the world, and plans to move to another country; where there is no cold weather. A normal teenager that sings, dances, cooks, plays video games and loves spending time with her friends.
Related Topics