New Product Development Process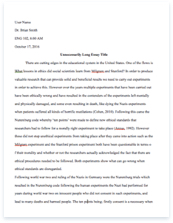 The whole doc is available only for registered users
A limited time offer! Get a custom sample essay written according to your requirements urgent 3h delivery guaranteed
Order Now
The Telecoms product development process aims to identify and streamline the procedures that take place during the development of a new product. These process activities are critical to achieving time-to-market success with minimal development cost and risk, quality assured at all times and performance monitored on consistently. SCOPE:
The product development process usually begins with the Commercial/Marketing Plan; the Marketing Segments team puts together a proposition, which results in a Product Concept developed by Products team. The Product Team documents with input from relevant stakeholders the Business Readiness Document (BRD). Using the BRD as a guide, all stakeholders perform their roles in the project i.e. research, product build, technical validation, UAT, etc. till product is launched. A final performance review determines whether product requires enhancements or the process should proceed to 'Product life cycle Management'. TELECOMS PRODUCT DEVELOPMENT STAGES:
1. Upon the development of the Marketing Plan, the Marketing Segments team puts together a proposition, which results in a Product Concept that is shared with the NCC and Products team. 2. The Products team utilizes this concept to develop the Products Roadmap and a draft product BRD after an all-stakeholder workshop for concept fine-tuning and receipt of BI and Customer care requirement. 3. The draft BRD is shared with the Engineering and IT teams for feasibility review, evaluation and feedback. 4. The feedback from IT and Engineering teams is incorporated into the draft BRD thereby producing a final BRD 5. The signed off BRD including the PDD and Notification Document is sent to IT and/or Engineering teams which serves as the guiding document for development.
The PDD is a standard document that ensures information required for Product Development is captured adequately. 6. Upon technical readiness, the Product team is invited to conduct UATs on the product from which UAT reports will be provided. 7. Depending on the outcome of the UATs (success or failure), the product is moved either to Training & Interface Development Phase (where all stakeholder teams are trained) or back to Technical development. 8. Once training is completed, a Pilot is conducted to fine-tune processes and product features. A Pilot report is released at the conclusion of this Pilot. 9. The outcome of the Pilot will determine whether the Proposition is implemented or returned for Technical tweaking. 10. A decision is taken in the event of a successful Pilot on the launch readiness of the Product and the launch date. 11. Should the product be deemed launch-ready, it is commercially launched on the selected date.
Related Topics