Nelson Mandela Argumentative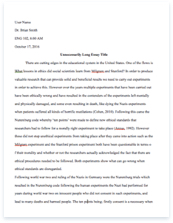 The whole doc is available only for registered users
A limited time offer! Get a custom sample essay written according to your requirements urgent 3h delivery guaranteed
Order Now
Nelson MandelaBorn in 1918, Mandela is the first black president of South Africa. He is the winner of the Nobel peace prize in 1993 (Encarta Online Encylcopedia). He had a long struggle against racial discrimination in South Africa. He had been subjected to many hard things several times; in 1040 he was expelled from South Africa for participating in a student demonstration. He became the president of the African National Congress in 1951. When the National Party came to power his struggle increased because of the discrimination practiced by the National Party on the blacks.
In 1960 the police killed 69 blacks in a demonstration, because of that Mandela established the ANC's military wing and went to Algeria for military training. Once he returned to South Africa he was arrested and sentenced to life in prison in August 1962. While he was doing his time in prison he secretly started writing his autobiography "Long way to Freedom". Because of the international pressure the South African government was forced to release Mandela in February 1990. He won the Nobel prize for peace in 1993 and became the first black president of South Africa after the first multiracial elections took place in the country.
Mandela's acts and changes he has done can be related to our discussion in class and studies in different ways. The first thing is the type of system Mandela chose for his country and that is a federal system with a strong central government, this lies in the category of governmental systems. Another topic that can be related to our studies is the type of rule he made which is majoritarian but with keeping the rights of minorities and respecting freedom of speech. The way that Mandela added those things to the South African constitution can be related to our topic because we have been studying about constitutions and the different types of that exist.
As everyone I know, I admire Mandela for everything he has done and all what he went through during his long life struggle. He fought for what he knew was right and never gave up even with al the trouble he faced. He made a real change in the South African history. He fought discrimination and demanded tolerance and acceptance between all races. His impact on the policy of South Africa and the changes that he made are really important, he allowed the blacks to participate in the government after when there was a time where they couldn't even express heir point of view and even were denied from all of their rights. After all that's why he had won the peace prize.
These are some important quotes said by Mandela during different stages in his life: "For to be free is not merely to cast off one's chains, but to live in a way that respects and enhances the freedom of others (http://www.quotationspage.com/quotes.php3?asearch=mandela)" "I have fought against white domination, and I have fought against black domination. I have cherished the idea of a democratic and a free society in which all persons will live together in harmony with equal opportunities. It is an idea which I hope to live for, and to see realized. But my Lord, if needs be, it is an idea or which I am prepared to die for (Nelson Mandela, defense statement during Rivonia Trial, 1964)" " If the United States or Britain is having elections, they don't ask for observers from Africa or Asia. But when we have elections, they want observers (http://www.saidwhat.co.uk/quotes/n/nelson_mandela_2727.php)".
Related Topics