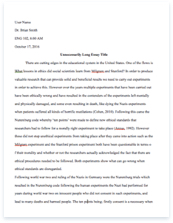 The whole doc is available only for registered users
A limited time offer! Get a custom sample essay written according to your requirements urgent 3h delivery guaranteed
Order Now
Primarily, we must be absolutely certain that the Houses will not be destroyed. Commercial uses are unacceptable unless they are at least as tasteful as the Grouse proposal. Any uses that have the potential to generate bad press for Mallory or Myles is not a valid option, while good press is an added bonus. Giving James the potential of purchasing a refurbished unit is a plus as well.
A secondary concern is maximizing the sale price, but only if the initial concerns are addressed. In this case, the shareholders have a preference for hard cash or assets, instead of notes or rights to income.
BATNA:
In speaking to Jones, I still have the option to go with the Wimbledon, Gentrification, or Grouse offers. Wimbledon offers an ultimate benefit of $11M. Gentrification offers a note for $15M, and we would be forced to repay the loan of $2M. Grouse offers a $17.5M to 19.5M value, but also the ability to maintain the character and tasteful use of the property.
Target Price and Reservation Price:
Our target price would therefore be to see the tasteful development of these properties, and a secondary consideration is to maximize cash. Grouse will pay $7.5M in cash up front, with the potential for more profits of $5 – 6M later on. The target price with respect to profits can be set at $25M altogether. The reservation price would be set at Grouse's offer.
Counterpart's BATNA:
The BATNA for the counterpart is to search for an alternative site, and not proceed with the deal
Counterpart's Target and Reservation Price:
I estimate that Jones's target price is the low end of the 3 other offers, perhaps around $10M. Their reservation price can be estimated at the high end of spectrum, around $19.5M
Related Topics