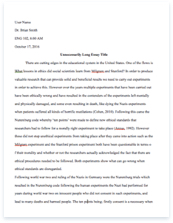 The whole doc is available only for registered users
A limited time offer! Get a custom sample essay written according to your requirements urgent 3h delivery guaranteed
Order Now
Navneet Publications (India) Limited, founded by the Gala Family, is in the business of Educational, Children and General books Publication, Scholastic Paper and Non-Paper Stationery products. Over the years, the company has built a strong brand in Publications and Stationery and gained a leadership position.
Since 1959, Navneet has been a major force in the dissemination of knowledge. It is a dominant player in the field of publishing with more than 5,000 titles in English, Gujarati, Hindi, Marathi, Tamil, Urdu and other Indian and Foreign Languages.
Over the decades, Navneet has emerged as a preferred brand for Educational Products among teachers and students in India. The company's products are sold under the brand names of 'Navneet', 'Vikas', 'Gala', 'FfUuNn' and 'Boss'. It's portfolio of Educational based Books include high quality supplementary books like Digests (Guide), Workbooks, and 21 Most Likely Question Sets, most of which are published in five languages – English, Gujarati, Hindi, Marathi, and Urdu. The company has a dominant market share of about 65% in Western India.
In 1993, the company saw opportunities in the area of exports of Stationery products, for which it now has the state-of-art manufacturing facilities in Virar (near Mumbai), Guma, Dantali and Silvassa (Union Territories bordering Maharashtra and Gujarat). In the same year Navneet launched its paper stationery products for the domestic market. Product range includes tight bind note books, long books, hard case bound books and drawing books.
The company also publishes various titles in the Children and General books category, which are not based on Syllabus, such as Coloring and Activity Books, Board Books, Story Books and Books on Health & Hygiene, Art & Artist, Cooking, Mehendi, Embroidery etc.
The company enjoys leading position in premiere stationery markets in India,
the Middle East, parts of Africa, U.S.A. and Europe. Now, with more than 500 Stock Keeping Units, Navneet is one of the largest paper stationery brand in India.
HISTORY OF NAVNEET PUBLICATIONS LimiTeD
The Company was incorporated on 18th September, and obtained the Certificate of Commencement of Business on 12th October, 1984. It was promoted by Jaisinh Kanji Sampat, Chatrabhuj Kanji Sampat and Dilip Chatrabhuj Sampat. The Company carried on business as printers, publishers of education books, newspapers, journals, etc. A new printing press was set up at Dantali in Gujarat incorporating latest printing technology and performing varied production functions like printing, binding, etc. 70 No. of equity shares subscribed for by Signatories to the Memorandum of Association. 4, 99, 930 No. of equity shares then issued at par of which 1, 99, 930 shares were reserved and allotted to promoters, directors, friends, etc. The remaining 3, 00, 000 shares were offered for public subscription during November 1984 (all were taken up).
1986: 12, 00, 000 Rights equity shares were offered at par in prop. 12:5 during January 1987 (all were taken up).
1991: The Company has changed its name from Bookwing Publications & Trading Co. Ltd. to Navneet Publications (India) Ltd. with effect from 22nd November.
1992: The Company has set up export division to export paper stationery products during the year. The Company installed computerized weighing system to check the wastage and effect corrective actions. One photo type setting machine, imported from USA was installed. The Company has entered into agreement with the publishers, acquiring license to publish more than 2000 titles.
1993: The Company was successfully implemented its expansion-cum-diversification project. The Company is setting up an additional unit at Daman for manufacturing paper stationery items and educational books involving a total project outlay of Rs 700 lakhs. 15, 00, 000 shares allotted at par to publishers and their nominees. 15, 52, 400 shares issued to public (prem. Rs 50 per share) through prospectus.
1994: 16, 00, 000 No. of Equity shares of Rs 10 each at a premium of Rs 10 per share allotted on conversion of Fully Convertible Debentures. The Company is setting up an additional unit at Daman for manufacturing paper stationery items and educational books1. The Company has installed 4 Wind Electric Generators.
1995: 31, 76, 200 No. of equity shares allotted as bonus shares in the ratio of 1:2. The Company also installed a state-of-the-art `Notebook-On-Line' machine, in the year, at Daman.
1997: The company had signed the agreement with the National security Depository Ltd. (NSDL)
1998: CRISIL has re-assigned its highest rating of P1+ (pronounced as P one plus) for the commercial paper programme of the company, indicating highest safety.
1999: The Company was selected to receive the Analyst Award 1999 from the Institute of Chartered Financial Analysts of India. The company has acquired three registered trademarks Navneet, Vikas and Gala from three partnership firms. The company has decided to open the chain book stores throughout the country and has made a foray into electronic publishing with the launch of their first interactive CD-Rom, titled `The World of Talking Pictures'.
2000: The Company has set up a new business unit of electronic publishing, to keep pace with technology. The P1+ rating assigned to the CP issue of the Company has been reaffirmed by CRISIL. Navneet Publications (India) Limited, has tied up with the Singapore Tourism Board (STB) to celebrate the Millennia mania, a series of events and festivals. The Company has been allotted 49,98,500 No. of equity shares of Rs 10/- each (Rs. 3/- per share paid-up) of Navneet Edutainment Limited, a wholly owned subsidiary of the company.
2001: The Company has introduced another book in its ongoing series, A Vision of India. Navneet Edutainment Ltd., a wholly-owned subsidiary of the company, allotted 1,50,000 No. of equity shares of Rs 10 each to Nilesh S., Shah, Management Consultants, on March 29, 2001.
2002: Commences Commercial Production at Silvassa unit II of the company, for the manufacturing of a range of stationary products.
2003: The members approves the delisting of equity shares of the company from the Ahmedabad stock exchange and Saurashtra Kutch Stock Exchange Ltd.
2004: Equity shares delisted from Ahmedabad Stock Exchange.
2005: Delists securities from the Saurashtra Kutch Stock Exchange Ltd w.e.f. March 31, 2005.
2007: Navneet Publications Ltd. has appointed Mr. Amit D. Buch has as the Company Secretary and Compliance Officer of the Company w.e.f. 4th June 2007.
2010: Navneet Publications India Limited has appointed Mr. Mohinder Pal Bansal as Additional Director of the Company with effect from September 14, 2010. Navneet Publications India Ltd has appointed Mr. Mohinder Pal Bansal as Additional Director of the Company with effect from September 14, 2010. Mission:
To provide the highest quality of educational product and services to customers in the language/media of their choice. Vision:
1. To provide Student and Office Stationery of International Quality. 2. To harness the power of Information Technology and bring home its wonder to children through electronic media. 3. To create a global village of student community through the internet. CODE OF CONDUCT:
This Code of Conduct has been prepared by Navneet Publications (India) Limited to comply with the applicable rules of the Stock Exchanges where the securities of the Company are listed i.e., The Bombay Stock Exchange Ltd. and The National Stock Exchange of India Limited.
Navneet is a law abiding Corporate and has been doing business in the most ethical manner. As one more step in the direction of increased transparency, the company has adopted this Code of Conduct for its Directors and Senior Management Personnel. This Code would provide guidance and assistance in recognizing and dealing with the ethical issues in doing business, provide a mechanism to report unethical conduct and help foster a culture of honesty and accountability. The Directors and Senior Management Personnel are expected to comply with this Code in the right spirit. It would be the prime duty of the Directors and Senior Management Personnel to ensure that the affairs and business of the Company are well managed in the interest of its shareholders and stakeholders. GUIDELINES FOR CONDUCT:
The Directors and the Senior Management Personnel shall take utmost care in performing and discharging their duties, be loyal and act in good faith. The Directors and he Senior Management Personnel shall not act in a manner that is detrimental to the interest of the Company and its Shareholders/stakeholders. The Directors should make conscious effort to attend the meeting of the Board of Directors and other Committee Meetings regularly. The Directors and the Senior
Management Personnel shall ensure compliance of all the laws, rules, regulations and statutes that are applicable to the Company and maintain confidentiality of the business and corporate policies. COMPETITORS:
Navneet publications limited is a company which has many competitors in this growing market, some of them are listed below: Antartica limited, Archies limited, Beckons limited, Blue bird (India) limited, Classic press (International) limited, etc. CONFIDENTIALITY:
The Directors and the Senior Management Personnel shall maintain utmost confidentiality of information and facts relating to the business of the Company which comes to their knowledge while performing their duties and responsibilities. They may, however, disclose such information that is legally required to be made public after such disclosure is approved by the Board of Directors. The proprietary information and strategic information relating to the business of the Company shall not be disclosed or used for any personal gain or advantage of any Directors or Senior Management Personnel during their tenure of office with the Company and thereafter.
MANAGEMENT of navneet publications limited
Name| Designation|
Amarchand R Gala| CEO|
Amarchand R Gala| Managing Director|
Amit D Buch| Company Secretary & Compliance Officer|
Amit D Buch| Secretary|
Dungarshi R Gala| Director|
Gnanesh D Gala| Chief Financial Officer|
Harakhchand R Gala| Director|
Jaisinh K Sampat| Joint Managing Director|
Jitendra L Gala| Director – Marketing|
Kamlesh S Vikamsey| Director|
Liladhar D Shah| Director|
R Varadarajan| Director|
Shantilal R Gala| Director|
Shivji K Vikamsey| Chairman|
Tushar K Jani| Director|
PRODUCTS of navneet publications limited Navneet publications limited has introduced many products in the market from books to office equipments. Navneet classifies its products into two parts: books and stationery. Some of the major products of Navneet as per classification of books is as follows: 1. Syllabus books:
Educational books
Other books
2. Non syllabus books:
Children books
General books
Further the second classification of navneet products include as follows: 1. Art material:
Brushes
Drawing clipboards
Craft papers
Crayons
Drawing books, etc.
2. Office:
Conference pad
Pocket diary
Wiro bound note book, etc.
3. Gifting:
Diary
Rainbow spiral cube
Note book "Laxmi" series, etc.
4. Scholastic:
Graph book
Mathematical drawing variants
Maps, etc
5. Others:
Gum
Sharpeners
Erasers, etc.
CONCLUSION
By this project we have concluded that with its strength of more than 2600 employees enterprise-wide, Navneet has a major edge over its competitors. The average age of people working with the company is 35 years. According to Navneet, people are greatest pride, resource and central to growth strategy for them. Their focus lies in giving opportunities with freedom to inspire ideas and also be inspired, opportunities to take on leadership roles early in your career, freedom to experiment and be innovative. We have also concluded that the company we visited follows a proper code of conduct and fair business practices. Finally we have also concluded that at Navneet, is a never ending journey – where knowledge is wealth.
Related Topics