My True Peaceful Adventure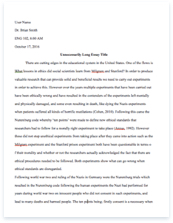 The whole doc is available only for registered users
Pages: 5
Word count: 1030
Category: Adventure
A limited time offer! Get a custom sample essay written according to your requirements urgent 3h delivery guaranteed
Order Now
Recently life at school has gotten a little bit… interesting. It started in my last period History class. The teacher was talking about the first president or an Egyptian Farrow. I was daydreaming as usual and started to smell something a little bit weird. It was the smell of cologne. Not a strong scent like every other 9th grade boy wears. It was like a soft kiss of a wave as it hits the sandy beach. I then tuned into what my subconscious mind had picked up while I was away on… vacation. I remember bits and pieces of seeing a boy at the front of my class. He was speaking with a confidence in his voice that I've only ever heard from teachers. He sat down right behind me and that's all I could pick up. I then felt a sudden urge to say something. A rush of nervousness washed over me as I turned around to meet his eyes for only a moment… saying the first thing I have said in what felt like four years.
The only thing I was able to say… or rather squeak out was…"Hi." His blueish almost grey eyes pierced through my brain into what felt like was my soul. He smirked like every boy in every rom com. You know… When they meet their soon to be "love of their life" for the first time. With the same confidence as before, he met my Hi with a "Hey." I whipped around and sat there helplessly as all of the blood in my body rushed to my cheeks. What a peculiar feeling to have based on another person's actions. What was even more peculiar was what I did next. My body turned itself around again and blurted out, "You're the first person I've talked to in years… would you like to be my friend?" He flashed that same devilish smile and surprisingly said, "Yes." For the next few months I listened attentively as he told me incredible stories filled with happiness and heartache. It was something I couldn't give up if I tried. I realized something sometime during our time together. I realized that He was my new adventure. It wasn't necessarily a peaceful one, but at least it was one. I was falling in love and it was the most terrifying experience I've ever had.
The next couple days after I came to my realization were terrifying… I now had put a bunch of obstacles in what I thought was my peaceful adventure. On top of that I only had like 3 days to complete them. There's no time like the present… but the present doesn't seem too forgiving.
The boy… My boy… was leaving in three days and I knew myself If I didn't say it now I was never going to say it. However… I had nothing planned, and my mind didn't really like that. Once again I had lost control of my body. I was ripped from my seat into a completely different classroom… full of people I didn't know. Once again I blurted something stupid out… It worked the last time… why wouldn't it work again? What I blurted however… probably wasn't the best thing to blurt. I basically screamed "I love you" in a packed room. I looked at his face and didn't see that smile that I always was able to count on. His eyes didn't pierce my soul like the used too. Instead they looked cloudy and almost nostalgic."
Then he said the one thing that could ever break me down… he said "We're friends… I don't want to ruin that." He left the day after… leaving me with a new set of rage and confusion… I won't bore you with my heartbreak… but I will tell you what I learned. After a month of crying into a pile of pickles and spray cheese I realized that I was being ridiculous and gradually got myself to where I am today. (A writer with a master's Degree in human resources.) I realized if he hadn't ripped me out of my isolated world and brought me into a new one I wouldn't have gotten here. I thought I had nothing left, but in reality… I had everything. By the way the boy and I are now best friends. He has asked me to marry him 7 times and I've turned him down every time. Life is good… I finally found out what a true Peaceful Adventure really is.
Summary
When I was younger I felt very alone. I was always the happiest while creating stories in my head. I wanted to put those crazy ideas down on paper. A world… Within a world… Within a world. I actually started writing this story a long time ago but never finished it. The beginning of the story is mostly true in that sense. I changed it up every time I wrote it. The only part of the beginning that I fibbed on was the part about my grandma. No one ever told me this story. I created it during a point in my life where I was the happiest yet saddest I had ever been. I wanted to create a nurturing character. One that balanced it out. I was scared to tell this story, but I felt like if I put it on someone else… I wouldn't fail as badly. I'm different now. I mean obviously… I just told you my secret. I'm not scared anymore. You see I'm not alone while telling this story at all. This story is only loosely based on me. Part of it is my story to tell… and the other parts are my characters. I'm glad that you are the third person to read this story. I created stories to in general… To help people going through the same things that I've experienced. With this story specifically I want to bring awareness to mental Health. Show in some way that you're never alone. This story is my baby… It's incredibly important to me. It took a lot out of me to type it out. Thank you for forcing it out of me. It helped me and hopefully helped you.
Related Topics