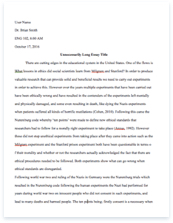 The whole doc is available only for registered users
A limited time offer! Get a custom sample essay written according to your requirements urgent 3h delivery guaranteed
Order Now
That was an early, beautiful Saturday morning when everyone enjoys staying in bed without worrying to get up early to go to work. However, I felt like the time went by slowly that morning. I could not wait to get up and to get ready for a biggest change in my life. That day was very special because in a couple of hours I was going to get the keys for my new house. Even though, my new house is small but it's the very first house that I have ever owned.
It's a three-bedrooms, two baths, single-story home. My house is located in Eastlake Greens community, which was just recently developed in town. The exterior of the house was professionally painted in an earth-tone color. From the front of the house, the front entry door cannot be seen because it is hidden from the side of the garage. The landscape is nicely done along the sides of the garage walls and the sidewalk.
The foyer area is quite big; and the earth-tone tile floor was beautifully done makes the area seem to be bigger. To the left is the kitchen, which is one of my most favorite rooms of the house. The kitchen and dinning area are a bit small but they seem to be very cute and fit with the rest of the house. The living room is big with a beautiful built-in fireplace. The gorgeous details on the mantel make the fireplace even more attractive.
Next to the living room is the master bedroom with an open bathroom. This is the room I like the most besides the kitchen because the walls are painted in light green, which is my favorite color. All the bedrooms are carpeted with Shag carpet; and that was put in after I moved in. The bathroom is huge with a large, deep bathtub, and a double-sink with beautiful marble counter. The back yard is not very big and it can be entered from either the master bedroom or the living room. Fortunately that the house was built right on the top of the hill, so I can enjoy the beautiful view of San Diego down town and the Eastlake area.
It is very nice to be a homeowner. I think it is worth it to spend a long time to look for a house and get the right one that I like. There is so much advantage to own a home because now I can make the decisions to change my house to the ways I like without worrying to disappoint the landlord. Even I have just owned my house for a year but it seems like I have been living there a long time. I really enjoy to live in my small, beautiful home.
Related Topics