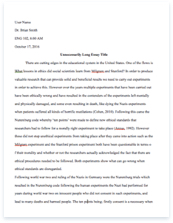 The whole doc is available only for registered users
A limited time offer! Get a custom sample essay written according to your requirements urgent 3h delivery guaranteed
Order Now
Drawing on the example of a research framework given and discussed, write a research project about: Multiculturalism and its impact on the UAE society. The term Multiculturalism can be categorized as the cultural and religious diversity. It is the tolerance of minority groups and the capacity to treat them as equal citizens. The society of U.A.E. although classified as an Arab state is said to be multiethnic and multicultural society. This ethnically homogenous society emerged as a diverse community in the early 1900's at the arrival of other nationals introducing a whole range of different religions and entities. This in turn encouraged the intertwining of the local society with the social, cultural, economic and political affairs of different nations. Studies shows that the United Arab Emirates contains 15% of nationals and an astonishing 85% of them are expatriates. According to the Ministry of Planning statistics the UAE population has increased dramatically to 3.754 million by the end of 2002.
This sudden growth has been due to the inflow of labor. Multiculturalism was more forcefully encouraged through the oil wealth that just helped attract more foreigners to the ample job opportunities and zero tax rates, in addition to the low crime rate and most importantly its political stability seemed to seal the perfect package. This diversity allowed the introduction of many religions, a variety of languages and many cuisines as well. Foreigners don't only enjoy dining in numerous restaurants but also have the liberty to different worshiping beliefs. Temples for Hindus, mosques for Muslims and churches for Christians are built to facilitate for individuals the exercise of their practices. Multiculturalism is looked at from political, sociological, anthropological, philosophical, or economic dimensions.
This study is expected to shed light upon and draw attention to the potential risks and challenges posed to native identity. What are the opinions/attitudes of Dubai nationals toward cultural diversity? Do UAE nationals accept the cultural diversity? Do UAE nationals accept non-nationals' presence? What do UAE nationals think of multiculturalism? How do non-nationals regard diversity in Dubai? How do non-nationals regard Dubai and its people? What is the background of the non-nationals?
"Dubai is chosen due to its small geographical size making it an ultimate place for research. There are no nations! There is only humanity. If we don't understand that right soon, there will be no nations, because there will be no humanity"- Isaac Asimoy.
References:
http://plato.stanford.edu/entries/multiculturalism/
http://digitool.abdn.ac.uk/view/action/singleViewer.do?dvs=1353688804058~189&locale=en_US&VIEWER_URL=/view/action/singleViewer.do?&DELIVERY_RULE_ID=10&application=DIGITOOL-3&frameId=1&usePid1=true&usePid2=true&COPYRIGHTS_DISPLAY_FILE=copyrightstheses www.uaeinteract.com
http://digitool.abdn.ac.uk/view/action/singleViewer.do?dvs=1353688938852~711&locale=en_US&VIEWER_URL=/view/action/singleViewer.do?&DELIVERY_RULE_ID=10&application=DIGITOOL-3&frameId=1&usePid1=true&usePid2=true&COPYRIGHTS_DISPLAY_FILE=copyrightstheses
Related Topics