Move and Position Individuals in Accordance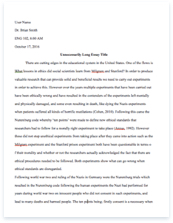 The whole doc is available only for registered users
A limited time offer! Get a custom sample essay written according to your requirements urgent 3h delivery guaranteed
Order Now
1,Outline the anatomy and physiology of the human body in relation to the importance of correct moving and positioning of individuals. We need to know the normal range of movement of the muscles and joints so when moving, handling and positioning a person we know the limits of each limb. We need to take into consideration other factors that may inhibit a person's movement such as: • Old Fractures
• Torn Muscles
• Rheumatism and Arthritic conditions.
This should all be written within the individuals care plan as well as a step by step plan on that has been agreed with them on how to move and handle them. We need to understand that elderly people are not as supple as younger people and even if they do not suffer movement restriction through a medical condition. They bruise easier too and so great care has to be taken when handling, moving and positioning them especially when assisting them to sit up or when using the hoist strap.Failure to follow the care plan and any presenting conditions can lead to causing the individual injury, pain and discomfort. It may also lead to legal action being raised.
2.Describe the impact of specific conditions on the correct movement and positioning of an individual. As people with arthritis often have stiff, painful joints, and limited movement of joints, it is important to not move the joints beyond their limits, and be careful when moving and positioning the individual to prevent pain and discomfort.People with Parkinson's disease can have rigid limbs that affect normal moving, so it is important to not force movement in the affected limb as it can cause pain and damage to the joint. As individuals with Parkinson's also have slower reactions, they will need more time to move and shouldn't be rushed. Carers should also be aware of non-verbal signs of pain and discomfort as the person may not be able to communicate their pain verbally. Carers should be aware of a person's movement if they have had a limb amputated, depending on where the limb was amputated and whether they have an artificial limb which can aid in movement.
Following a stroke an individual will often have weakness in a limb or the whole of one side of the body. A physiotherapist will be involved to assist with strengthening the areas affected by the stroke. The individual's mobility is likely to be affected and any moving and handling techniques need to be planned and agreed with them. Movement will be slow and quite frustrating for the individual.Following surgery to replace a hip joint an individual may have muscle weakness of the whole leg due to lack of exercise caused by osteoarthritis with additional pain and stiffness following surgery. An exercise plan devised by a professional will help with regaining the full use of the hip joint. Again the individual's mobility is affected and any moving and handling procedures need to be planned and agreed.
Outcome 2
1, Describe how legislation and agreed ways of working affect working practices related to moving and positioning individuals. The Manual Handling Operations Regulations 1992
The Health and Safety at Work Act 1974
Lifting Operations and Lifting Equipment Regulations 1998
European Community Directive on the Manual Handling of Loads Echoes Community Care Manual Handling Policy and Procedures
Legislation that is relevant includes the Management of Health and Safety at Work Regulations; this introduced the requirement for risk assessment, risks when moving and positioning individuals must be assessed, acted on and reviewed; also all staff must be trained in moving and positioning individuals. The Lifting Operations and Lifting Equipment Regulations (LOLER) introduced the requirement for employers to provide lifting equipment that is safe to use and maintained; staff must also be provided with training. The Manual handling Operations Regulations for employers states that they must carry out risk assessments for all moves and reduce the risk of injuries from happening and avoid dangerous moving and handling; the employees' responsibilities include using all equipment as trained to do so, follow all health and safety working practices and avoid putting themselves or other staff, individuals or visitors at risk, reporting any hazards or risks to their employer.
Agreed ways of working mean that employers must have workplace policies and procedures for moving and handling; these must be explained to staff and staff provided with training and supervision. It is also important that all employees, read these procedures, if they do not understand ask, that they attend training, are supported with understanding all individuals' needs, the moves needed and all equipment being used. 2, Describe what health and safety factors need to be taken into account when moving and positioning individuals and any equipment used to do this.
Health and safety factors to be taken into account and any equipment used to do this: environmental hazards eg wet or slippery floor and items in the immediate area that could cause a trip or a fall, precautions for infection prevention and controls, ensuring any equipment is ready for use and fault free, individuals trained in the use of any equipment and have the skills for the moving and positioning required; any factors that might affect the individual's ability to move or position others eg physical disability or injury, pregnancy or other medical condition; procedures to minimise risk of injury ( back injury) to the individual carrying out the moving and handling; importance of not dragging including effect on pressure sores; importance of wearing suitable clothing that allows free movement when bending or stretching; suitable, safe footwear, equipment eg hoists, slides, slide sheets, slings, pillows. Outcome 3,
3.4 – Describe actions to take in relation to identified risks Always consult with the senior in charge or your manager/line manager if you're not sure about anything or any identified risks which present themselves. If procedures are not followed correctly then there is a greater risk to everyone involved client, care staff and family. Injuries can result due to poor practise by not following the care plan or using lifting equipment incorrectly. Clients can be traumatised by poor and lose confidence in their own abilities and the abilities of the care team. 3.5 – Describe what action should be taken if the individual's wishes conflict with their plan of care in relation to health and safety and their risk assessment An individual's religion, for example will have an effect on the sex of carer they wish to care for them. An individual may feel more comfortable or have greater confidence in using certain pieces of equipment. They may not feel safe using a lift technique and would rather be hoisted to their chair.
This would then require further assessment for risk in order to provide safety for all staff and the individual. Some disabled people have lived with their disability for years and quite often know the best way to move and be moved themselves so always ask the person involved, they may also be more comfortable a certain way.The individual to be moved is the key person to be actively involved in decisions about the best way to carry out the moving, handling and positioning of themselves. Unless they are unconscious, semi-conscious or extremely confused. Care team members must discuss with the individual the method that they would feel most comfortable with. Encourage the individual to communicate the level of support they require in order for pain and discomfort to be avoided. AN individual must never be moved without their consent and agreement must be reached before carrying out any handling activity. Outcome 5
5.3, Describe the aids and equipment that may be used for moving and positioning Necessary equipment may include:
a selection of hoist – e.g. hoists to raise fallen individuals from the floor, standing hoists, mobile hoists etc bath hoists or bath lifts and/or adjustable height baths a sufficient number of slings of different types and sizes slide sheets electric profiling beds.
For dependent/immobile residents,Wheelchairs,handling belts to assist residents who can support their own weight, e.g. to help them stand up. They should not be used for lifting,lifting cushions used to assist people to get up from the floor or bath,bed levers, support rails/poles.
Outcome 6,
6.1, Describe when advice and/or assistance should be sought to move or handle an individual safely The individual should be observed throughout the moving and positioning activity and care workers should stop immediately if there are any adverse effects such as pain or anxiety for the individual. The activity must also stop if the client wishes it to. Help and advice can be sought from the wider health care team by the incident must be reported to the care supervisor immediately. 6.2 – Describe what sources of information are available about moving and positioning individuals Different equipment appropriate to individual needs for example stand aid for someone who can weight bear on legs for short periods, lifting handle for someone immobile in a bed be that a hospital or care home setting. Checking individual care plans, asking the client and their next of kin. Liaising with other key professionals such as district nurses, OT, physiotherapists and the registered manager.
Related Topics