Model & Tripartite Gum Model Used in Singapore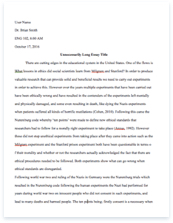 The whole doc is available only for registered users
A limited time offer! Get a custom sample essay written according to your requirements urgent 3h delivery guaranteed
Order Now
An analytical framework for studying employment relations which comprises of three participants: oGovernment and its Agencies
oManagement and its Representatives
oWorkers and their Union
This tripartite relation also depends on the environment which includes:
oTechnology advancement
oMarket condition (including budget constraints)
oDistribution of power in society
Outcome the establishment of procedures and rules of workplace: oNetwork of rules
All three are bound together by a shared ideology to make the system work, and a shared set of contexts, (market, technological, social, economic, and political). In the 1960s, Singapore used the Dunlop model to achieve the common objective of the three participants which was to create more jobs and promote economic growth. Singapore knew that it was vital to maintain good and constant interaction among the three participants in order for the country to stay competitive in the world market.
Dunlop Extended Model
In recent times, some additions were made to the original Dunlop framework by researchers. New components of the extended Dunlops model are: oThe actors (including their goals, values, power and history) oThe environment
oThe mechanism through which actors interact
oThe outcome of the interaction
oFeedback (implication of the actors and for society)
Tripartite Gum Model
The extended Dunlops model may be further modified to analyze employment relation. oParticipant the government, the management
and the union oMechanism teamwork; collective bargaining; dispute settlement oProcess consultation; tipcarts
oOutcome industrial peace; investment growth; quality of work life; competitiveness; productivity; mutual trust; social justice Singapores system is characterized by cooperative tripartism features such as: oA strong informal & formal network of communication
Governments dominance as the policymaker
Prime focus on economic growth, political stability and industrial harmony
Strong centralized union movement
Symbiotic relationship between government and the unions
Consultative problem-solving approach
The differences between Dunlops model and Tripartite Gum model ¯­Dunlop's model has a much simpler approach and only offers a vague concept. ¯­Gum model provides more in-depth elements and breakdowns.
Conclusion
Dunlop believes that this tripartite system is applicable at all hierarchical levels, such as in the workshop, in the enterprise, in the economic branch, and internationally. Dunlop's model has found world-wide diffusion, although his assumptions are very simplified in several regards. First, it seems to be unfeasible to believe that the whole environment in which the relations of the three participants take place could be reduced to only three context factors, predominantly when thinking about an international enterprise.
In addition, the participants in Dunlops model are supposed to behave as homogeneous groups as regards their interests and their bargaining behaviour. This assumption does not correspond to reality, too, in which remarkable differences in interests and even conflict positions can occur in individual groups of participants.
Finally, the tripartite relation must be seen as a pure formal pattern when applying it to all hierarchical levels, because the factual quality of
relations and processes at these levels can be very different, even contradictory.
The Gum model, on the other hand has a clearer dissection as more components have been included under the environment and participants section. Hence, a clearer view of what ideology is supposed to be like by understanding the process and the mechanism. Despite that, the Gum model too faces the same setback as Dunlop's model as conflicts and misunderstanding can occur at any level because of different perceptions and assumptions.
Nonetheless, both the Dunlop's framework and Gum model does provide the foundations for understanding and evaluating the control and administration of the employment relationship.
Related Topics