Migration in MEDCs Download this essay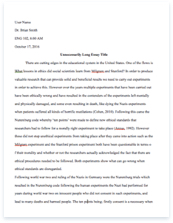 The whole doc is available only for registered users
A limited time offer! Get a custom sample essay written according to your requirements urgent 3h delivery guaranteed
Order Now
Many of the governments of MEDCs (Most Economically Developed Countries) are concerned about migrants coming into the country since it has both good and bad affects to the countries. Economic Migration is most of the case for migrants trying to find jobs with better facilities and salaries. Migrants do help the economy of the countries by cheap labor. "More immigration is a good thing for the economy, plugging the gaps caused by skill shortages and offsetting some of the burden of an ageing population" states the article. It is not only the skills, numbers of people at economically active age group that are lacking within most of the MEDCs.
It is impossible for those countries to increase the population in a flash of a second. Therefore, migrants are needed to fill in the gap. The article also states that the migration can help offset the impact of an ageing population by increasing the number of prime-aged workers even they are unskilled since it will lead to rise in the productivity in the countries which will be benefit for the economy. The graph in the article shows the impact of the migrants in United Kingdom. From 1981, numbers of migrants are increasing drastically. There are some falls in the number of migrants due to fall in the economic growth.
On the other hand, migration has negative affects to MEDCs. Many of the MEDCs want migrants for a short period of time. They want migrants to be leaving the country as soon as migrants' work finishes. However, this does not happen most of the time. Migrants stay in the country as an illegal immigrants (= immigrants who do not have any paper to prove that the people are allowed by the country) starting their generations with much better standards of living that they can hardly get in their home country. Even many of the MEDCs call cheap labour, it is a good salary for them.
The immigrants are likely to make less babies since it cost much higher to bring up children. Also they might be adapting to the culture of origin. Then the immigrants become part of the ageing population that the governments do not want. When this immigrants stay at the MEDCs, they are likely to race with the natives for their occupation since the immigrants are treated badly in most of the countries. The article states that the immigrants compete disporoportionately with the least skilled US workers, and therefore have generated pressure to lower wages. This is very true and is the reason why unemployment rate keeps on rising in MEDCs.
Related Topics