Microeconomics and Macroeconomics in Canada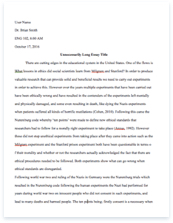 The whole doc is available only for registered users
A limited time offer! Get a custom sample essay written according to your requirements urgent 3h delivery guaranteed
Order Now
The economy of Canada, like the economy of any other free market society, will be governed by the various microeconomic principles and macroeconomic principles that keep the wheels of the economy in motion. Of course, in order to understand how microeconomics and macroeconomics relate to one another, there must be a clear and concise definition provided to explain what these concepts actually are. In a very general outline, macroeconomics refers to the economy as a whole while microeconomics refers to economics within subsets of the greater economic picture.
As stated, macroeconomics refers to the economy of the nation as a whole; and it can also refer to the world in general. Macroeconomics involves issues of unemployment, gross domestic product, national interest rates and the value (or devaluing) of the currency.
Microeconomics is the economic decisions and issues that effect people and institutions on a microcosmic level. That is to say, microeconomics is the financial and economic concerns of individuals, households, and businesses as it relates to their own, direct world. Microeconomics does not refer to the grander scope of the larger macroeconomic theory.
For example, if a person needs to purchase laundry detergent, that is a basic example of microeconomic decision making. The money spent on the detergent will lower the household budget so careful decisions must be made not to squander income by purchasing detergent that is very expensive or not on sale. While this may seem like a mundane task, purchases of this nature are similar and in concert with the common economic decisions that people make on a daily basis.
There is an unfortunate and erroneous belief that microeconomics and macroeconomics are separate entities. In reality, there are two different complementary spheres of the same entity that exist as an interrelated whole. In other words, there can be no microeconomics without a macroeconomic structure and there can be no macroeconomic world without an underlying microeconomic structure.
In other words, the person purchasing the laundry detergent is contributing income into the greater whole of the economy of Canada. As such, the microeconomic principle of purchasing household goods directly effects the overall macroeconomic environment of the nation as a whole as such purchased help the economy remain solid and grow.
Also, there is the effect of microeconomics helping other microeconomic institutions. If the detergent is purchased from a small business, then that purchase is helping the stability of the business from which it has been purchased. This is to say nothing of the fact that income is also directed towards the manufacturer of the product as well.
From this, unemployment is reduced and the value of the dollar increases. As such, these small microeconomic movements drive the positive aspects of the overall macroeconomic health of Canada in general. In a way, microeconomics and macroeconomics exist in a world not unlike the principle of yin and yang: complimentary opposites that exist to help and balance each other out.
Related Topics