Material Requirements Planning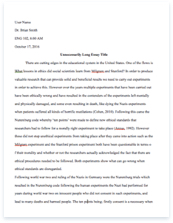 The whole doc is available only for registered users
OPEN DOC
Pages: 2
Word count: 412
Category: Plan
A limited time offer! Get a custom sample essay written according to your requirements urgent 3h delivery guaranteed
Order Now
Material Requirements Planning (MRP) is a system that attempts to rein in materials needs. It is a technique that is based around the concept of dependent demand. MRP originated in the early 1960s in the USA as a computerized approach for the planning of materials acquisition and production (Aghazadeh, 2003). The three processes mentioned in the map of ERPsim processes are Procurement, Production and Sales. MRP is used in all these processes not only to integrate the processes but also to improve operation. The main objective of MRP is to balance the demand for materials with the supply of materials so that an appropriate quantity of materials is available when they are needed. The demand for materials is triggered by the fulfillment process and production process. If the materials are not available when they are needed, these processes will not function effectively. MRP makes sure the materials are available when you need them. So MRP ensures raw materials availability when they are needed to produce the finished goods for the client.
The supply of material deals with procurement and production processes because materials are either bought or made. Purchasing or producing more than needed have negative consequences i.e. it can tie up cash, more spending on storage & insurance and the risk of obsolescence. Basically, the longer materials remain in storage, the more money the company loses. Material planning process optimizes the whole material acquiring and utilizing process to makes sure this does not happen. Not having enough, not having it in time, having too much etc. – all are problems that affects the business negatively and MRP is the perfect tool to avoid all these issues. MRP makes sure a raw material is acquired, processed & converted into finished goods to be shipped over to the client – all done with the optimum amount of money and time. MRP helps the management to statistically forecast for all the components of all sort of demands. MRP has made it possible for managers to have access to more information than ever before to plan for activities such as planning capacities and estimating financial requirements.
References:
Mohammad Khan WCOB 5213 – ERP Fundamentals Synthesis 3 Tuesday, October 23,
2012
References: 1. Magal, S., & Word, J. (2012). The Material Planning Process. In Integrated business processes with ERP systems (pp. 269-314). Hoboken, NJ: Wiley. 2. Aghazadeh, S. M. (2003). MRP contributes to a company's profitability. Assembly Automation, 23(3), 257-265. .
Related Topics