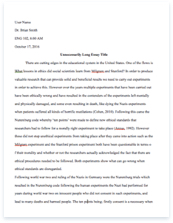 The whole doc is available only for registered users
Pages: 3
Word count: 535
Category: Tourism
A limited time offer! Get a custom sample essay written according to your requirements urgent 3h delivery guaranteed
Order Now
Travel was once a luxury for the rich who had a large amount of income to be able to travel a long way. But through the development of technology and means of transportation, travel has become an essential need of human society. From airplanes to cars to ships to horses to jumbos, each successive means of transport has made the world smaller and more accessible. In fact, mass tourism has become one of the most controversial subjects in the world today. Although it possesses several advantages, mass tourism might have negative impacts on local culture and the environment.
Many people emphasize the benefits that human society could have from the generous idea of tourism. Mass tourism creates more employment for the locals that could be a great help in bringing up the standard of living of the people. The host countries can enjoy the opportunity to show off their uniqueness and the culture, while the tourist can learn more about the people and their cultures that exist in the same world. It definitely broadens our horizons as we can have better understanding of the people and places. It is very important to raise awareness among travelers of their responsibilities towards the places that they visit, the respect that they should have for other cultures and the environment. Undoubtedly tourism has also played a vital role in the development of human civilization and in bringing people closer together.
Focusing on the negative impact, there are a lot of people criticizing the basic principle of mass tourism. Tourism has become a new form of exploitation. Tourist resorts are often criticized as places where people seek superficial exoticism and lack any real contact with the locals and their culture. It is then said that the locals rarely benefit from earnings that are made from mass tourism. In most of the developing countries, mass tourism is said to be devastating from an ecological point of view. The local resources are being used without any rules or regulations just to build big resorts, swimming pools and hotels.
Every year a huge part of the jungle turns into a small desert just to create more space for luxurious and recreational centers. Lacking in awareness of the harm it could cause to wildlife, plenty of small hills and plants are being destroyed in the name of mass tourism. Furthermore it is causing a huge amount of pollution all over the world. Inconclusion, mass tourism may render several advantages and disadvantages on local culture and the environment. Inspite of the lack of tourist awareness, people should consider how to minimize the negative impacts tourism might have. Moreover, as we are living in the 21st century we should treat other countries as our home and other people as our brothers and sisters…
I. Outline:
I. Although it possesses several advantages, mass tourism might have negative impacts on local culture and the environment.
II. A. Advantages of mass tourism
1. Employment for the locals
2. Standard of living of the people
B. Disadvantages of mass tourism
1. Local Culture
2. Environment
III. Inconclusion, despite the fact that mass tourism shows a quantity of negative consequences, people may play a role in reducing such impacts by their awareness…
Related Topics