Market Analysis of Farmer's Choice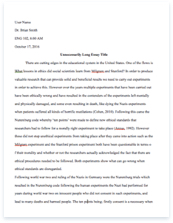 The whole doc is available only for registered users
A limited time offer! Get a custom sample essay written according to your requirements urgent 3h delivery guaranteed
Order Now
Price sensitivity is also key because within a specific product such as bacon, there are different prices, since some customers are willing pay more for the premium brand while others are more concerned about prices. Pack sizes also target different market segments such us home users, restaurants and institutions hence need different market strategies. Institutional customers for example, may require large packages while home consumers may require smaller packs.
Unmet needs of customers is a Farmer's Choice Product for the lower income bracket. The prices at which the products are retailed are above the upper lower income population. This is a mass market, hence a big opportunity for the company for product and market expansion.
Competitor Analysis
Farmer's Choice takes about 44% market share of the pork and beef products. This means that even if they have the biggest share, they still have competitors. The government owned Kenya Meat Commissions (KMC) is a key competitor for some of the beef products such as meat balls and burgers. Farmer's Choice CEO recognized competition from the State-owned KMC as the factory was being set-up in 2008 and thus worked to provide customers with trusted, safer, high quality and reliable meat products. Another competitor is Gregos Foods. Gregos Foods was established in 2014 and bring into the market sausages, burgers and bacon as well as fresh-cut pork and beef. The owners reiterate that they spent time researching the market, refining recipes, sourcing ingredients and getting customer feedback on proposed products which finally culminated into a 'magic recipe' giving their products an edge. One area that these competitors may target is the lower income population because their products are cheaper than Farmer's Choice.
Market Analysis of Farmer's Choice using SWOT and PESTLE Analysis
In this sub-section SWOT and PESTLE tools have been applied to undertake an external and internal strategic analysis of Framer's Choice.
SWOT Analysis of Farmer's Choice
SWOT Analysis is a simple framework that assesses the importance of external and internal forces in order to understand the sources of competitive advantage. SWOT assists in deciding whether the main problems facing an organization revolve around a need to revise strategy, a need to improve strategy implementation, or both. It facilitates in the review of an organization's current performance (strengths and weaknesses) and the organization's future (opportunities and threats) by explaining the factors that exist in the external environment. A critical part of planning is looking at the existing business position and predicting how external factors may affect the business. Businesses often conduct SWOT analysis to decide which marketing strategy it should use (Chermack & Kasshanna, 2007).
Strengths:
Marketing specialists and technical expertise – Farmer's Choice has a high standard in the manufacturing process. The company has development a Total Quality Control from the starting to end of the production process. Its production process meets the international standards, satisfying hygiene and safety criteria laid down by FAO, WHO and the EU. The company has also attained the ISO 22000 compliance. This then is a key strength for Farmer's Choice, as being in the food industry targeting both local and external markets, meeting these standards are vital. Further, Farmer's Choice ensures its production process meets the three essential international standards criteria of time, temperature and hygiene. To meet these standards the company has invested in necessary facilities and equipment. It has two on-site generators producing a total of 1500 kva and a constant water supply from two boreholes within the compound. The water is chlorinated to appropriate safety levels and checked for cleanliness three times a day (Farmers Choice Ltd, 2018).
Brand Equity – Farmer's Choice also has build and is managing a great brand equity. Farmer's Choice brand is known in nearly all the households especially from lower middle income to upper income classes. The awareness about the Farmer's Choice brand also traverses across the COMESA countries, some western African countries and the Middle East and it is of high repute. Almost all fast food shops including in small rural centres know Farmer's Choice sausages. Because of the high-quality products, the unique taste and readily availability, the Company commands a brand loyalty from a big population (over 40% market share in Kenya). Most Kenyans in fact are not aware about existence of alternatives or competing brands. In fact, there is a strong brand association with the Company's products, for example, "bacon" is a positive brand, because of the unique taste. Farmer's Choice presents its brand as different, pace setter, healthy benefits, and premium products. Another strength is availability and reliability. It has a strong distribution infrastructure with over well equipped 140 vans that distributes its products across East Africa to approximately 5000 customers everyday.
Farmers Choice has cares for its staff. A wellness program that is geared towards total wellness for staff, free health screening for blood pressure, blood sugar, blood cholesterol levels and body mass index assessments are offered at the Wellness Centre and Clinic. Nutritional education and advice is also offered to the employees while physical fitness is encouraged. A sports ground is also provided and is open to all employees willing to use the facility. This highly motivates staff, improves their health and productivity. As part of Corporate Social Responsibility, Farmer's Choice is involved in many activities related to community service and sports that raise funds for disadvantaged communities. The company is a partner and a friend to destitute children's homes, aged citizen houses, palliative care centres and other establishments.
Weaknesses:
Its products are too many such that at times a customer may not distinguish the difference. For example, its sausage products have choices of beef and pork, spicy or non-spicy, small, normal or premium size just to mention a few differentiations. The product differentiation is very wide which is a strength, but it can be a weakness because the big product range can confuse the consumer. The Company also has no online services. It also does not have products for lower income category (mass market), except for the hawkers with portable warmers at the roadside, targeting mass market.
Opportunities:
Farmer's Choice has a great opportunity for penetrating the external market, especially the regional market within Africa and outside Africa. Within East Africa, Rwanda and Burundi are market opportunities while in West Africa, entry into Ghana and Nigeria has opened the West African Market. The Indian market in which they already have made entry would take time to fully saturate due to the large population. China is yet another opportunity. In addition to the increased sales, a large external market would also cushion the county from internal shocks. For example, in 2017, the internal sales were immensely affected by the political elections and polarised campaigns that affected businesses countrywide. Another opportunity is in the internal market through online marketing, purchases and home deliveries another opportunity. A good relationship with suppliers is also essential, both in terms of ensuring prompt payment and offering support and advice when needed. Contracted farmers are reimbursed their transport costs, while are supported by free field extension advisory services, free pig transportation to the slaughter house from farmers and highly subsidized pig feed are yet an opportunity for supply of pigs to meet the increasing market demand.
Farmer's Choice has widely diversified its products to meet the needs of its highly differentiated market. This remains a big opportunity for example to penetrate the chicken products markets as demand for white meat grows due to health consciousness.
Threats:
Upcoming competitors cannot be ignored. For example, Kenchic is in the chicken market and has recently come up with chicken sausages, frankfurters and burgers. With demand for white meat increasing because of health issues, Kenchic may encroach into the Farmer's Choice market share. An outbreak of pig diseases especially African swine fever (ASF) and Foot-and-mouth disease (FMD) would adversely affect the supply of pigs hence product output. The pig supply is also hampered by increasingly poor productivity due to long-term inbreeding. Droughts and erratic weather conditions, adversely affects maize production, which is used for pig feed production. Thus, it affects the supply and availability of quality of fodder production (Bergevoet & Engele, 2014). Polarized political environment adversely affects businesses in Kenya and Farmer's Choice is no exception. During the heart of political tension in 2017, the number of pig slaughtered dropped by almost 50 percent from an average of over 600 per day to only about 350.
Farmers Choice PESTLE Analysis
A PESTEL analysis is a framework or tool used by marketers to analyse and monitor the macro-environmental (external marketing environment) factors that have an impact on an organisation. The result of which is used to identify threats and weaknesses which is used in a SWOT analysis.
Political environment – Political Stability
Farmer's Choice was adversely affected by the highly polarized elections in 2017. Political campaigns and demonstrations were a major threat to businesses including fast foods outlets that had to close for hours and days, especially in the cities and large towns, thus affecting their sales. This in return caused the demand for Farmer's Choice products to fall since fast foods are its major customers. Moreover, such times of political instability affects the inflow of tourists in the Country. Farmer's Choice market is dependent on tourism, as the tourist hotel industry is a main consumer hence factors that affect the performance of the tourist industry affect its market for pork and pork products. Government policy to issue permits for transfer of livestock from one region to another, adds an extra cost to pig suppliers as they have to travel to the nearest government veterinary officer for a permit, which is also charged a fee. More over, the county governments for example in Kiambu also charge a tax for every animal sold. All these tax policies are additional cost to the farmer's in addition to the high cost of feeds. The government extension services are also very poor, hence farmers have to depend on private service providers for extension services, who often charge exorbitant fees.
Economic Factors
The inflation rate in Kenya has been declining, for example, between January to May 2018, it declined from 7.79% to 5.61%. This is a positive factor to the consumers because the cost of living is falling and demand for goods including foodstuffs like Farmer's Choice products is expected to rise. The interest rates for borrowing have been row, following the government policy to control the interest rates. Low interest rates and low inflation works in favor of consumers as the cost of goods and services tends to decline. This is therefore good for Farmer's Choice products. The levels of unemployment in Kenya are generally high, which means labour is relatively cheap in Kenya, especially unskilled labour. Thus, cost of Farmer's Choice labour is relatively low, and may contribute to lower production costs. Farmer's Choice also enjoys consumer confidence because of the high levels of hygiene and food quality, which is unique. In support of this, Bergevoet & Engele, (2014) notes that, food hygiene, adequate cooling and waste management are issues of concern in rudimentary facilities and slaughter houses. COMESA and EAC markets are another opportunity for Farmer's Choice as these economic blocks have minimal tariffs among member states, making it easier for Farmer's Choice to build its export market.
Social Factors
Kenya is characterized by a rapidly growing population (projected to reach 96 million by 2050), rapid urbanization. These are opportunities for Farmer's Choice products as demand is expected to rise. Moreover, the middle class in Kenya is growing which is another market growth factor. Moreover, Kenya's are well known for their love for meat especially in social and entertainment gatherings, a social culture that may positively contribute to the demand for Farmer's Choice products.
Technology
Mobile phone technology is well developed in Kenya with a large proportion of the population having mobile phones. Furthermore, Kenya's broadband market has been transformed by a combination of increased investments in network upgrades among the key providers as well as the landing of four fibre-optic submarine cables. This has significantly reduced the price of access to internet. Both mobile phone and internet access has revolutionized the online business, which is an opportunity for Farmer's Choice, especially in management and distribution of products to consumers. Mobile phone innovative solutions such as MPesa has indeed eased doing business with Farmer's Choice as the various service delivery points such as animal feed shop, outlets shops accept payments by mpesa.
Legal Factors
In Kenya, taxation is the single largest source of government budgetary resources. Over time, Kenya has moved from being a low tax burden country to a high tax burden country because the country faces the obvious need for more tax revenues to maintain public services (Institute of Economic Affairs, 2006). Employment Laws in Kenya seem to favor employees, which make workers rush to court in case of dismissal. Farmer's Choice is no exception as occasionally it finds itself being taken to court by workers/employees. The legal requirements for safety and hygiene is high in Kenya although enforcement is a challenge due to poor public health systems and enforcement mechanisms. However, Farmer's Choice has worked to meet international standards,
Related Topics