Mama and the Graduation Present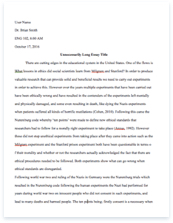 The whole doc is available only for registered users
A limited time offer! Get a custom sample essay written according to your requirements urgent 3h delivery guaranteed
Order Now
In the story mama and the graduation present, Katrin begs for an expensive present that her family cannot afford what she wants. When Mama offers Katrin her brooch she refuses it.
It is near graduation time for Katrin. Katrin brags to her friends of the expensive graduation present that she is so sure of receiving. She has her eye on a little pink dresser set in Mr. Schiller's drugstore window. Katrin tells her Mama of the custom of giving a graduation present and that its the most important part of a girls life.Soon after Mama presents Katrin with a gift, Mama's mother's silver brooch.
Katrin rejects the gift, insisting on the dresser set, Mama takes back the brooch looking upset. After graduation Katrin does get her dresser set and is exited.When she is makeing the beds with her sister,Christine opens Katrins eyes to how Mama got her the present.Katrin is horrified and she runs and asks Papa.
Her happiness, however, is short when she gets told from Papa that Mama traded her precious silver brooch for the dresser set. Knowing how much the brooch means to her mother, Katrin brings back the dresser set to Mr. Schiller's and begs for the brooch back. Mr. Schiller is hesitant. Katrin offers to work every day of her vacation.
In conclusion I learned that it is important to cherish what you have,even though you may want more. Even if it is a custom Katrin should have apprishiated what her mom was offering her.
Related Topics