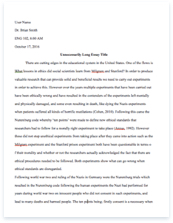 The whole doc is available only for registered users
A limited time offer! Get a custom sample essay written according to your requirements urgent 3h delivery guaranteed
Order Now
1. Recommend whether Jane should receive a best-shot, competitive, or low-ball offer, and why. I would recommend that the best-shot offer is given to Jane. This is the best chance we would have to securing Jane for the position. She already advised that she was up for a promotion at her current job and offering her less than the best may make her decide to stay and wait for the promotion. The 45 minutes mile move might change her children's school district which is a big decision for a parent. Also currently she does not have copay for insurance and a higher pay would help compensate for the 20% co pay she would now have. Not making a best-shot offer may not make giving up a promotion, no copay and moving her children worth it.
2. Recommend other inducements beyond salary, health insurance, vacation, and hours schedule that might be addressed in the job offer, and why. Recently, Arlan has been experiencing a high turnover rate with less than desirable employees. To help bring in quality employee that have the potential to stay with the company I would recommend a hiring bonus. Offering a monetary bonus will encourage managers to bring in desirable candidates. I would recommend a cash bonus of $250.00 after the employee stays for 6 months and $250.00 after the employee stays for a year. Assistant management and management will also be offered a yearly bonus based on performance and production. In addition to hours, I would recommend in Jane's case that she is required to either work Saturday or Sunday. This will negotiate with the fact the other managers are required to work weekends and Jane prefer s not to work both days of the weekend. Arlan should also offer to pay moving expenses since Jane will have to relocate in order to accept the position.  3. Draft a proposed job offer letter to Jane, incorporating your recommendations in points (1) and (2) above, as well as other desired features that should be part of a job offer letter:
Dear Ms. Jane Roberts:
It is my pleasure to extend the following offer of employment to you on behalf of Clean Car Care.
Start Date: January 2, 2013
Title: Manager of the North side Facility
Reporting Relationship: The position will report to: Arlan Autospritz Job Description: Responsible for the daily operations and profitability of the car wash facility. Responsible for the physical appearance of site, equipment maintenance, and chemical/supply inventory. Manages people directly, indirectly, and through supervisors. Manages inventory and handles customer complaints as deemed appropriate by the General Manager. Assists in staffing and training for the car wash facility. Handles scheduling for all car wash personnel. Contributes to building of a team environment. Assists the General Manager, Arlan Autospritz, as needed
Hours: Managers are required to work five days a week including either Saturday or Sunday. Hours may vary. Salary: $35,000.00 yearly which will be paid bi-weekly and is subject to deductions for taxes and other withholdings as required by law or the policies of the company. Annual raises are offered on an annual basis based on merit review by your manager, Arland Autospritz. Bonus Potential:
*Effective upon satisfactory completion of the first 90 days of employment, and based upon the goals and objectives agreed to in the performance development planning process with your manager, you may be eligible for bonus determined by the company for that year. *Hiring bonuses are also offered by Clean Car Care. If an employee referal is hired and stays for the duration of six months (based on hire date) the referee will receive a $250.00 cash bonus. If the employee stays for the duration of one year (based on hire date) the referee will receive an additional $250.00 cash bonus equaling a total of $500.00 Benefits: Health insurance coverage is provided to the employee with the responsibility of a 20% employee co-pay on the premium Vacation: Managers receive one week's vacation the first year, two years of vacation the next four years, and three weeks of vacation after that Expenses: Clean Car Care will pay for a moving company to relocate the
employee, their family, and their possessions to their new residence.
You acknowledge that this offer letter, represents the entire agreement between you and Clear Car Care and that no verbal or written agreements, promises or representations that are not specifically stated in this offer, are or will be binding upon Clean Car Care. If you are in agreement with the above outline, please sign below. This offer is in effect for five business days.
Related Topics