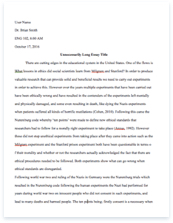 The whole doc is available only for registered users
A limited time offer! Get a custom sample essay written according to your requirements urgent 3h delivery guaranteed
Order Now
The state of Maine provides medical coverage for over 260,000 of its residents through its Medicaid program. Healthcare providers, including doctors, hospitals, clinics, and nursing homes, submit claims to Medicaid in order to be paid for the services they provide to Medicaid patients. As the 1990s drew to a close, Maine, like many other states, began planning for a complete overhaul of its Medicaid claims processing systems to comply with the Health Insurance Portability and Accountability Act of 1996 (HIPAA). HIPAA was enacted to standardize the management of patient health and records, and, most notably, the protection of patient privacy. HIPAA provided a deadline of October 1, 2002, to meet its patient privacy and security standards. Maine had to consider a number of factors in addition to HIPAA in preparing for its systems overhaul. The Medicaid program, as outlined by the federal government, was becoming increasingly complex with new services added, each with codes and subcodes assigned to them. As a result, payments to providers were broken down into smaller and more numerous pieces.
The state also wanted to offer providers access to patient eligibility and claim status data online in the hopes of reducing the volume of calls to the state Bureau of Medical Services, which ran Medicaid under the Department of Human Services (DHS). At the time, Maine was processing over 100,000 Medicaid claims per week on a Honeywell mainframe that dated back to the 1970s. The system was not capable of supporting HIPAA requirements or the online access that the state wished to implement. The state's IT department decided that a completely new system would be more cost-effective and easier to maintain than an upgrade of the old system. This approach contrasted with what some other states had done. Nearby Massachusetts, for instance, chose to deploy a Web portal as an integrated front end to its existing legacy systems. However, the IT staff at the DHS believed a new custom-built system it would be more flexible because they could make it rule-based in order to accommodate frequent changes in Medicaid rules. The IT staff also rejected an option to outsource claims processing systems to a service provider such as Electronic Data Systems (EDS).
For such a large and significant project, the DHS enlisted a private contractor to work with its IT staff. The state put out a request for proposals in April 2001. In October 2001, CNSI, one of only two firms to bid, received the contract for its $15 million proposal. The deal called for CNSI to complete and deploy the new processing system by the HIPAA compliance deadline, which was 12 months away. In actuality, the system debuted on January 21, 2005, almost 27 months later. However, the badly missed deadline was hardly Maine's biggest problem. The new system failed on many levels. Shortly after its rollout, the new system was rejecting claims much more frequently than the old system had. Most of the rejected claims were being held up as suspended, a designation usually applied to claim forms that contained errors. The suspended file grew quickly, causing millions of dollars in claims to be held back. Within two months, 300,000 claims were frozen.
The Bureau of Medical Services could keep up neither with the number of phone calls nor the processing of the suspended claims. The 65 members of the DHS/CNSI team worked feverishly to fix software glitches, but their efforts were accompanied by a lack of regard for critical management guidelines. Meanwhile, some providers who weren't getting paid were forced to turn away Medicaid patients or even shut down their operations. Others sought bank loans to keep their practices fluid. Even the state's finances were threatened due to the significant portion of the state budget that Medicaid regularly ate up. Charlene Kinnelly, executive director of Uplift Inc., a nonprofit service provider for the mentally handicapped and mentally ill, reported that the state owed her organization $250,000. Seven thousand other nonprofits and healthcare service providers had not been compensated properly. Maine began issuing interim payments to providers that were based on their average claims. The claims system software was error-prone, even issuing checks to doctors for their total charges for a procedure instead of the amounts that were actually covered by Medicaid.
Overpayments eventually recovered by Maine Medicaid totaled $9 million. Providers were having difficulty filling out the new claim forms correctly, which was not a big surprise since some of the forms required 30 to 40 fields of information. The incorrect forms were among those claims that were flagged for the suspended file. CNSI recommended that all providers re-enroll so that their information would be complete according to the new system's requirements. The department chose, instead, to transfer existing information from the old system, which was considered incomplete by the new system. Adding to the chaos when the problems began was the fact that only 13 people were on staff to handle customer service calls from 7,000 providers. The disaster cost the state an additional $30 million. More than a year after rolling out the new system, Maine was the only state that still had not satisfied the HIPAA requirements. CNSI had never before designed a Medicaid claims system. Furthermore, that the state received only two proposals, and the one from a firm named Keane asking twice as much money as CNSI's, should have been a cause for alarm. J. Davidson Frame, dean of the University of Management and Technology in Arlington, Virgina, described the weak response to the Request for Proposal (RFP) as a sign that its requirements were unreasonable.
Had Maine's procurement department sensed this at the time, the RFP could have been revised and the state likely would have received more bids that were in line with Keane's $30 million initial proposal. After all, Keane had worked on similar systems, including Maine's Medicaid eligibility processing. B. Chatterjee, president of CNSI, admitted that his company lacked the experience of working with Medicaid systems and described CNSI as "a no-name company" looking for an entry-way into claims processing system management. Chatterjee assumed that his Rockville, Maryland–based information technology firm could rely on end users' Medicaid background to form a successful team. Citing the scalability requirements of the project, CNSI planned the programming based on J2EE (Java Platform Enterprise Edition), which was a mismatch with the legacy code from the old system.
Dick Thompson, who was then head of procurement for the state of Maine, defended the decision to select CNSI by pointing out that the state was not in a position to overspend and the time constraints of the HIPAA deadline gave the state little time to delay its decision. Budget concerns also prevented the project from being properly staffed, which slowed development during the design phase and hampered response time once the complaints started piling up.
The team had difficulty getting consulting time with the Medicaid experts on staff at the Bureau of Medical Services. The DHS IT staffers and CNSI contractors were forced to make judgments about Medicaid rules and requirements without the proper input. The team then had to reprogram parts of the system once the Medicaid experts became available. One break came when the federal body that runs Medicaid extended the HIPAA deadline by a full year to October 1, 2003. However, the DHS team continued to fight against the tide, fixing errors, writing new code to accommodate Medicaid rules changes, and adding storage capacity and processing power to support the new rules. Sensing that they would never catch up, the team began to take shortcuts. Comprehensive testing of the system was deemed impossible due to time constraints. Moreover, despite informing providers of the new system and new provider ID codes, the state did not offer training for providers on the new system; nor did the state properly train the staff that would be responsible for fielding calls from providers with problems.
When the DHS, now merged with the Department of Behavioral and Developmental Services as the Department of Health and Human Services (HHS), decided to launch the new claims processing system in January 2005, it did so with a clean break from the legacy system. There was no backup or parallel system to support the deployment because the legacy system was incompatible with the new code numbers (representing provider tax ID numbers and patient social security numbers) and electronic claim forms, and a parallel system was not feasible economically or technically.
The one backup plan in place was a provision to pay providers for two to four weeks based on their average monthly claims payments in case of a failed deployment. Within a few days of going live with the system, Craig Hitchings, director of information technology for DHS, noticed that the system was suspending an unusually high number of claims, around 50 percent or 24,000 claims in the very first week. The old system had rejected claims at a rate of 20 percent on average. And then the calls started coming in. Providers whose claims had been suspended were filing second claims, which were suspended automatically by the system because they were tagged as duplicates. The Bureau of Medical Services could not remedy the botched claims nearly as fast they were coming in. Soon there were 100,000 claims stuck in the system. Doctors were receiving statements in the mail for rejected claims over and over. Medicaid was behind on $50 million worth of payments. At the same time, Hitchings and CNSI discovered programming and design problems in the system that limited the size of claim files to an unreasonable 1,000 lines of code.
Providers calling to complain were rarely able to get through and suffered through seemingly interminable waiting periods on hold when they did. Maine's healthcare system was in crisis, and the state budget was in danger of imploding. In March 2005, Maine hired XWave, a project management consultant specializing in integration, for over $860,000 to right the ship. The problems persisted and as summer drew to a close, the backlog of suspended claims had reached 647,000 and providers were owed $310 million in payments. Rebecca Wyke, head of Maine's financing department, awarded a $7 million contract to the accounting firm Deloitte & Touche to make sure that the state would be able to pay its Medicaid obligations and to help sort out the mess of bills. Thompson, who by now had been named CIO by Wyke, brought in Jim Lopatosky, an Oracle database specialist, to fill the role of operations manager.
Lopatosky and XWave both determined that the project suffered from ineffective project management and a dearth of communication among Maine's IT staff, CNSI, and the end users. Lopatosky worked to improve communications so that workers from the two branches of the team wouldn't work on the same parts of the system unaware of what the other was doing. He also prioritized the troubleshooting process so that suspended claims could be cleared before less critical work was done. Thompson added another significant piece to the puzzle in October 2005 by appointing Dr. Laureen Biczak to be the organization's Medicaid expert. Thompson said, "It was something we should have done from the start: have someone who knew the business [of Medicaid] working full-time on the project." Beginning in January 2006, questions from providers were filtered to Medicaid specialists working under Biczak if they were business-process issues, or to the IT department if they were hardware or software issues. With this filtering system in effect, Maine was able to reduce the claim suspension rate to about 15 percent with the remaining 85 percent of claims being processed properly as paid or denied.
However, some providers still wondered why so much time and money was spent on a system that so far has not performed any better than the system it replaced, and, worse, caused harm to healthcare providers and their patients. Chatterjee, whose company lost around $10 million on the project, believed that CNSI and the state bore responsibility for half of the problems, and providers who made mistakes on their claim forms could be blamed for the other half. He also insisted that Maine is better positioned to go forward than other states that updated their existing systems rather than building state-of-the-art new systems.
In fact, CNSI has received additional state Medicaid contracts in the wake of its work with Maine. Maine was hopeful that its system would finally be fully functional sometime in 2006. Sources: Allan Holmes, "Maine's Medicaid Mistakes," CIO Magazine, April 15, 2006; Victoria Wallack, "No One at the Helm: Maine Medicaid Struggles On," Ellsworth American, December 22, 2005; Susan M. Cover, "Stiffed by Software," Kennebec Journal, May 1, 2005; "Computer Debacle Could Cost Maine Medicaid Millions in Federal Matching Funds," www.freerepublic.com, September 28, 2005; Todd Benoit, "From a Medicaid Disaster, Hope," Bangor Daily News, June 25, 2005; "Maine Providers To Receive Payments Delayed by Medicaid Computer System, www.ihealthbeat.org, March 7, 2005; "Maine Addresses Medicaid Billing System Problems," www.ihealthbeat.org, April 6, 2005; and Victoria Wallack, "Computer Snafu Could Cost State $4 Million," Boothbay Register, July 21, 2005.
CASE STUDY QUESTIONS
1. How important are information systems for Maine's Department of Health and Human Services? Analyze the impact of its faulty Medicaid claims processing system. 2. Evaluate the risks of the Medicaid claims processing system project and key risk factors. 3. Classify and describe the problems the Maine Department of Human Services faced in implementing its new Medicaid claims processing system. What management, organization, and technology factors caused these problems? 4. Describe the steps you would have taken to control the risk in the IT modernization project. 5. If you were in charge of managing this project, what else would you have done differently to increase chances for success?
Related Topics