Lufthansa: Going Global, But How to Manage Complexity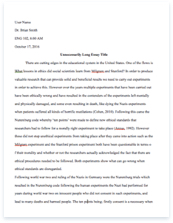 The whole doc is available only for registered users
Pages: 8
Word count: 1886
Category: Airline
A limited time offer! Get a custom sample essay written according to your requirements urgent 3h delivery guaranteed
Order Now
"The type of international strategy that Lufthansa has chosen is to form an alliance. Since 1996 Lufthansa has been organized as a holding whit six business lines dissolving the once integrated corporation. Although, Passage is dominant, with approximately two thirds of the turnover, each division is fully responsible for its own financial results and any interactions with other group companies occur on market price terms. However, as in every decentralized organization, the holding company need to unite its business under one strategy roof avoiding silos and any duplication for functions. These goals might have been the drivers at Lufthansa for a more focused corporate strategy, the sale of Ground Globe and several financial divestments. It became obvious that the massive European and global expansion strategy that Lufthansa had been pursuing since the early 1980s was not economically viable. The fixed costs were too high for a cyclical business. On the other hand, strong reasons supported the belief that the network and economies of scale were leading to a global airline industry, dominated by a handful of key players.
However, the deregulation process had not gone far enough to allow for major mergers (in the United States, foreigners can own only 25 percent of an airline; in the EU non-European ownership is limited to 40 percent in most of Asia any acquisition of a major airline might not be illegal, but is practically impossible). But deregulation and the erosion of the IATA cartel went far enough to allow for scores of new competitors. No-frills cost airlines spread from the United States to Europe and then Asia, nurtured by the abundance of used aircraft and leasing opportunities. Lufthansa needed to ensure cash flow, especially after 2001, and it needed to reduce cost. Lufthansa transformed fixed costs into variable costs by outsourcing and rationalized every step in the value chain, especially via electronic processes which is very tricky when it comes to interfacing with the customers" (Hitt, Ireland, Hosskisson, 2009). "From the beginning, Lufthansa's strategy was to drive the Star Alliance from the revenue side by keeping more passengers in the network. This idea of seamless travel is implemented through code sharing coordinated flight schedules, common lounges, baggage handling, and so forth, leading to a higher utilization of planes and infrastructure lower cost per unit and sometimes also to economies of scale in purchasing and sales.
The means this company has used to expand internationally is alongside some second-tier partnerships outside the Star Alliance, Lufthansa created "Lufthansa Regional", which carries out approximately 50 percent of the company's German and European flights. Within Lufthansa Regional, Eurowings and CityLine belong to the Lufthansa Group. However, the planes from the other partners are operated via wetleasing, whereby Lufthansa leases the aircraft complete with crew and maintenance contracts. In this case the planes are integrated into Lufthansa's scheduling and the company carries the risk of the revenue side only. Operating in a high price competitive market, Lufthansa Regional needs a lower cost structure than Lufthansa's core fleet. The cost savings at Lufthansa Regional comes partly from the slightly lower wages, the smaller planes adjusted to the traffic density, a reduced service level, an operating base in second tier airports, and point to point service so that the time in the air is greater than for network airplanes. On the revenue side, Lufthansa gains through the feeder function to intercontinental flights otherwise passengers might go via other big hubs and the density of the connections.
However, as compelling as the business logic for Lufthansa Regional may appear to financial and industry analysis, the two class society is a cause of friction and ongoing tension among the employees as well as sometimes irritating to customers because of the different service standards, which are not matched in price differences. Another ongoing debate concerns in which category the newly acquired Swissair belongs. Often Swiss deliberately competes in its marketing efforts with the no frills sector; on other occasions it refers to its tradition as a premium airline"( Hitt, Ireland, Hoskison, 2009). "Since Lufthansa's turnaround in 1992-1993, in only one year have no new cost cutting initiatives been launched, implemented, or even accelerated. In fact, some of the uncertainties and challenges related to operating beyond the company's national boundaries. Compared to 1992, the cost base has been reduced by approximately 40 percent, despite rising wages, security, and airport fees and the roller coaster of fuel prices. The art of endeavor was to push cost cutting through with losing consensus with the employees who like everywhere in the industry, are highly unionized and the strong work councils, who had several levers to derail the whole process or at least slow it down considerably.
With no exception of the strike in the early summer of 2001 by the pilots who have a separate union and felt disrespected the magic worked. A crisis of individual members could endanger the whole alliance, and Lufthansa was pushed to save Air Canada from bankruptcy in 1999, but could not prevent the Australian partner Anselt form going out of service process and received only technical aid from Lufthansa. In any case, Lufthansa management tries to avoid too much involvement in the affairs and risks of the other airline members and creates the perception that Lufthansa is seeking a role as a dominant force (looking for shareholdings in other airlines), a factor that contributed considerably to the downfall of SWISS in 2001. However, when it's new incarnation, SWISS was up for grabs in 2005. Lufthansa violated this principle and acquired the airline to prevent it falling into the hands of arch rival British Airways and the OneWorld Alliance. And more acquisitions may be in the cards; Lufthansa maintains 10 percent of its own shares for the purpose of a reserve. Cooperative strategy participants also take a risk that a partner will appropriate a firm's technology or knowledge and use it to enhance its own competitive abilities.
To prevent or at least minimize this risk, firms' particularly new ventures, need to select their partners carefully. The ideal partnership is one in which the firms have complementary skill as well as compatible strategic goals. However, because companies are operating in a network of firms and thus may be participating in multiple alliances simultaneously, they encounter challenges in managing the alliances. Research has shown that firms can become involved in too many alliances which can harm rather than facilitate their innovative capabilities. Thus, effectively managing a cooperative strategy to produce innovation is critical. Organizational controls are basic to a capitalistic system and have long been viewed as an important part of strategy implementation processes. Controls are necessary to help ensure that firms achieve their desired outcomes. Defined as the formal information based procedures used by managers to maintain or alter patterns in organizational activities, controls help strategic leaders build credibility, demonstrate the value of strategies to the firm's stakeholders, and promote and support strategic change. Most critically, controls provide the parameters for implementing strategies as well as the corrective actions to be taken when implementation related adjustments are required"(Hitt, Ireland, & Hoskisson, 2009).
"Human capital for Lufthansa is the real bottleneck in business. Human capital consists not only of the right employees but the right bosses. Whether you make money or not depends on your understanding of the systemic laws. A lack of understanding will sabotage any good intentions. Systemic Constellations can provide a new way of looking at things for any organization, business, commercial endeavor or creative enterprise. It is not only those belonging to an organization such as employees, administrators and others that are the nerve of the company but also the interaction of the customers, the investors, shareholder, the supply and production chain that all compose the living system. Because in each situational activity, whether that of growing a company, start a business, expanding a business, or taking extra partners, employees or functionaries the same systemic laws apply and it is vital to understand before we commence something, whether it has a real chance of success or not.
If you want to solve complex systemic problems for example in expanding a company globally or whether you just want to increase your income by getting new customers, unless we look at the underlying tensions that are often in play between the people involved or about to become involved, we will be at a loss to move forward successfully" (Borrett, 2010). "The recommendation for establishing an effective organizational culture at Lufthansa is ongoing town hall meetings with members of management board and the CEO as well as written communication flow about the development of the company. Such initiatives are state of the art in the industry today and Lufthansa should include them in the leadership values for its employees. As a result, every employee has individual targets and managers of all levels are evaluated on an annual basis. Continuous education and training is also high on the agenda, not only for employees but also for management. Among German-based companies, Lufthansa pioneered a corporate university in 1998. The Lufthansa School of Business is recognized worldwide as one of the best in the industry.
The strategic leadership actions that should be taken in promoting an entrepreneurial mind-set at Lufthansa know that innovation is the key outcome that Lufthansa should seek through entrepreneurial ship and is often the source of competitive success, especially in turbulent, highly competitive environments. For example, research results show firms competing in global industries that invest more in innovation also achieve the highest returns. In fact, investors often react positively to introduction of a new product, thereby increasing the price of a firm's stock. Furthermore, innovation may be required to maintain or achieve competitive parity, much less a competitive advantage in many global markets. Investing in the development of new technologies can increase the performance of firms that operate in different but related markets.
In this way, the innovations can be used in multiple markets and return on the investments is earned more quickly. Therefore, entrepreneurial mind-sets are fostered and supported when knowledge is readily available throughout a firm. Transferring knowledge however can be difficult, often because the receiving party must have adequate absorptive capacity to learn the knowledge. Learning requires that the new knowledge be linked to the existing knowledge. Thus managers need to develop the capabilities of their human capital to build their current knowledge base while incrementally expanding that knowledge. Strategic leadership actions that should be taken to reduce complexity at Lufthansa are the more open and globally spread out a system is, the greater the velocity of change. The main challenge of corporations is to manage complexity. A global company must be characterized by certain features in order to manage complexity and survive competition. Activities in several world regions provide for certain homogeneity of demand on the one hand and advantages for corporations on the other hand, among others economies of scale. One global strategy for the fulfillment of common aims. Employees of different ethnical backgrounds, and standardized norms and processes" (Hitt, Ireland, & Hoskisson, 2009).
References
Borrett, S. (2010). Human Capital: The real bottleneck business. Retrieved June 15, 2010, from http:// http://ezinearticles.com/?Human–Capital——The–Real–Bottleneck–in–Business&id=4237958 Hitt, M., Hoskisson, R., & Ireland, R. (2009). Strategic Management: Competitiveness and Globalization, Concepts and Cases. Ohio
Related Topics