Luen Thai, Polo Ralph Lauren, and Ruentex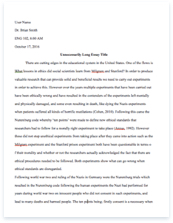 The whole doc is available only for registered users
A limited time offer! Get a custom sample essay written according to your requirements urgent 3h delivery guaranteed
Order Now
The key issues that affect the Luen Thai, Polo Ralph Lauren, and Ruentex, are already common problems within the apparel industry dynamics. In the industry, the idea of collaborated end to end management of the supply chain was more of a theory than what was actually being done. Supply chains had been designed for mass manufacturing. Business processes sometimes operated in silos and had very limited technology that did not allow for very effective communication. The information apparel companies gathered was old and caused for decision making to be made on past information. This resulted in low service orientation and lack of customer management throughout the industry. Many of these problems are found in Luen Thai, Polo Ralph Lauren, and Ruentex.
For the three partners, the lack of receiving up to date real time information is holding back the supply chain. This is mainly because of each partner operating in a silo and only exchanging bare minimum information to put product on the shelves. Polo recognizes that they have implemented technology through their own supply chain such as EDI, intranets, and customer and supplier databases. The issue was that this technology was fragmented and when information on their technology was communicated to Luen Thai and Ruentex, it was done using old methods such as phone calls, fax, and email. This method of communication allowed for polo to fulfill their own functions and did not allow for the full synchronisation of data and product databases with the other partners.
Polo's silo approach was also not helping polo's ability to track inbound transportation and logistics. They were tracking shipments for their wholesale division using an access database that received advanced shipment notices from vendors and freight forwarders and the retail dvision uses excel spreadsheets to keep track of information with manufacturers. On both sides of this there was still the problem of exchanging information through phone calls, emails, and faxes. The method of inbound tracking being depended on employees updating spreadsheets presented the risk of employee mistakes which could result in major consequences to sales.
Freida Bailey, the senior manager for supply chain and logistics stated "If one container with $30 million of product didn't leave when expected, and we weren't notified of the delay, it could mean the difference between having the merchandise for a big sale we advertised, or making a planned whole shipping target." This is a perfect example of the issue of lack of synchronized updated real time information througout the partnerships, and each partner managing information independently. Luen Thai, Polo, and Ruentex must realize information between themselves is euqally as important to them as their partners.
The reason that the lack of updated real time information that is sychronized among the three partners and the partners not treating the information as equally important to each other are issues that affect their supply chain are because of the new apparel industry factors. The factors which are differentiation, minimum stock, and time management, are causing the partners to create new information strategies. Because of intense competition in the industry, Polo needed to differentiate themselves from the pack. They needed to stay ahead of fashion trends since they were quick to change, and control production for speed and quality and maintain quick turnaround of designs.
Sharing updated real time information is a key component to competing with differentiation, which is why it is a key issue. Minimum stock mean minimizing inventory costs, holding costs, and less risk of inventory markdowns. This was another area where sharing updated real time information equally among the partners that was very important because it involves products having shorter life expectancy. This directly leads to smaller more frequent orders, where accurate real time info is key. Information sharing among the partners caused for the strategy of managing their sales and stock level. This was important because the parnters needed to ensure speed to market so that they could avoid extra costs. Again, real time updated information available to all partners is essential for this supply chain strategy.
Related Topics