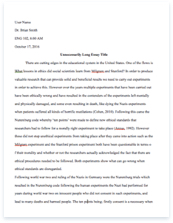 The whole doc is available only for registered users
A limited time offer! Get a custom sample essay written according to your requirements urgent 3h delivery guaranteed
Order Now
The book starts off with the main character Jamie Macnair, he was a teenager from Toronto. Jamie's uncle Angus Macnair eventually talks him into coming to his cottage at Macnair Lake near The Pas. It didn't take long for Jamie to make friends. His best friend was Awasin, a boy form a Cree tribe. One day the Chipeweyans came form north to ask the Cree's for ammunition. In exchange the boys were invited to the great deer hunt in the north "barren lands". As they made there way north they noticed that the migration was behind schedule so they pushed farther north into Eskimo territory.
The Eskimo's were described in the book as raw meat eaters and were enemies to the Chipeweyans and Crees. They Chipeweyans came up with the idea to split the boys and the group up so it would be easer to find the deer. The Chipeweyans told the boys to meet them at Idthen-Tua in eight days. As the boys were canoeing down the river the boat struck a rapid that totally destorys the canoe and most of the equipment. If this book sounds interesting so far I suggest you read it. The main character in the book would be Jamie, they briefly describe Jamie but I would picture him medium built with light skin and hair. Awasin would be the second main character in which they give no description but he probably was tall and strong with darker skin and hair.
Author's Style – I found the author wrote a fairly easy read, but some of the names I found hard to pronounce. I found the setting to be very realistic and easily to relate to, most of the books setting takes place in the northern wilderness.
Author's Purpose – Farley Mowat sent the message that we shouldn't take things for granted because they could be gone in a blink of an eye and hold your head high even when things take a turn for the worst.
This book was ok but, the foreshadowing at the end of each chapter keeps you interested. I felt that Jamie was a kinder person than Awasin. Awasin was a little stubborn when it came to Jamie's ability. This book will be forgotten shortly because I found it very predicable. This book deserves about 3 out of 5 because it just wasn't the right book for me. I would recommend this book to teenagers and adults mainly to those who find being stranded in the middle of no where or hunting exciting! This is the book for them.
Related Topics