Lives and Contributions of Kenyan Leaders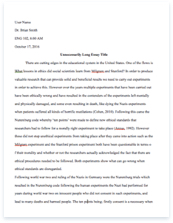 The whole doc is available only for registered users
Pages: 27
Word count: 6727
Category: Africa
A limited time offer! Get a custom sample essay written according to your requirements urgent 3h delivery guaranteed
Order Now
Mzee Jomo Kenyatta, as founding president of the Republic of Kenya is arguably one of Kenya's greatest and most beloved leaders. Even though his physical presence is long gone, his vision for a unified and free Kenya lives on, and remains a major source of inspiration not only to Kenyans, but for all people of African descent. The name Kenyatta stems from the Swahili phrase taa ya Kenya, which stands for the "light of Kenya", truly befitting of his stature. Just as light shines in the dark, Kenyatta's vision shone so bright that it awakened Kenyans to the injustices of the British colonial government and prompted them to fight for their rights. It was Kenyatta who powerfully reminded Kenyans that they didn't have to be colonial subjects and that they could determine their own destiny. Kenyatta was clearly a man of many talents. Not only was he a very charming individual, but was very articulate too.
This fact made him a formidable politician, because he always commanded the attention of his audiences. He was also a journalist, but more importantly provided the father figure that Kenya desperately needed. As a journalist, he launched Muigwithania, the first indigenous newspaper to voice Kenyan demands to the colonial government and sensitizes the public on their rights. As a scholar, he wrote the first serious study about his people, Facing Mount Kenya. As a biographer, Kenyatta documented in the book Suffering Without Bitterness, the poignant memories of fighting against the colonial government that knew no restraint. What Mzee accomplished was monumental, but what makes more mind-boggling is the time period in which he did it. His achievements are ranked alongside those of other outstanding black nationalists like Kwame Nkurumah, Nelson Mandela and Marcus Garvey. Kenyatta's early life
Jomo Kenyatta was born Kamau wa Ngegi sometime between1889 and 1895 to Muigai and Wambui of the Magana clan in Ichaweri village at Ng'enda ridge of Gatundu Division, Kiambu District. His father died when he was a young boy. His mother, Wambui, was inherited by her younger brother-in-law, Ngegi. However, the re-marriage was short lived. Wambui returned to her parents and died soon afterwards. The young Kamau left Ng'enda for Muthiga near Dagoretti to live with his maternal Grandfather, Kung,u wa Magana who was a mediceneman and fortuneteller. There, he learnt Agikuyu customs, rituals, cultural practices and traditions from his grandfather. Kenyatta encountered the influence of Christianity and formal western education from the Church of Scotland Missionaries at Thogoto near Muthiga. He joined Thogoto mission school in 1909 and obtained elementary education in reading, writing, agriculture, arithmetic, carpentry and Christianity. At the mission station he met influential young men like Musa Gitau.
He completed his elementary education in 1912. As per the Agikuyu tradition, Kenyatta was circumcised in 1913 at Nyongara stream near the mission and became a member of kihiu mwiri / Mabegi age group. In 1914, he was baptized Johnstone by Reverend Spiter of the Church of Scotland Mission Kikuyu. Thereafter, he left for Nairobi being a fairly educated man by the standards of that time. He worked in various places and in 1916, he worked in Thika sisal estates. However, fearing that he would be forcefully recruited into World War One, Kenyatta escaped to Narok to seek refuge among his Maasai relatives. In Narok, he worked for an Asian who was supplying the British with meat. After the war, Kenyatta returned to Nairobi and worked as a storekeeper in a European firm.
By this time, he had acquired a bicycle. It added to his fame and prestige. He also wore a fashionable Maasai ornamental belt, Kinyata. This was to determine the name he was to adopt, Kenyatta. Kenyatta married Grace Wahu in 1919 according to the Agikuyu tradition. He was summoned by the Kirk Session of the Church Missionary Society in Thogoto in 1920 to answer to charges of marrying without a church ceremony and drinking liquor. He repented and was ordered to get married before a European Magistrate. In 1922, Kenyatta secured a job with the Municipal Council of Nairobi as a water-meter reader and a store clerk at a salary of sh. 250 a month. He then opened a shop at Dagoretti, named "Kinyata" store, where people gathered to socialize as they took liquor. Kenyatta's role in politics
Kenyatta's political career was influenced by several people that included James Beauttah, Harry Thuku, Joseph Kang'ethe and M.A Deasi. As president of the East Afican Indian Chrinicle, Deasi especially inspired Kenyatta through his militant attacks on colonial policy of discrimination against both Africans and Asians. His involvement in politics began in 1920. In that year at Dagoretti, he helped sub-chief Kioi to prepare his case against a complainant. In 1924, Kenyatta took a political interest in the political activities of James Beauttah and Joseph Kang'ethe, the leaders of Kikuyu Central Association (KCA). Due to his good command of English, he became the secretary of KCA. This job involved translating, drafting letters and dealing with correspondence. In May 1928, he became the editor of the association's newspaper, Muiguithania (Reconciler). Under the motto "pray and work" he used the publication to advance the cause of the Gikuyu people. In the paper he articulated the Agikuyu culture, and to this end, it regularly featured Gikuyu tribal stories and patriotic songs. He also urged people to take their children to school. Kenyatta supported his people's stand on female circumcision in opposition to the missionaries.
The paper was printed by an Asian-owned press, demonstrating Kenyatta's ability to work with people of diverse backgrounds. In 1928, he accompanied KCA officials to give evidence to the Hilton Young Commission. The following year (1929), KCA decided to send him to Britain to present African grievances to the Colonial Secretary in London. He articulated KCA's grievances on taxation, land alienation, African representation to LegCo. He also expressed KCA's grievances in the Times newspaper in Britain. While in London he met the leading Pan-Africanists who were then at the forefront of the fight for black emancipation. These included George Padmore, Paul Robeson and Ladipo Solanke, a Nigerian nationalist lawyer. During his stay, Kenyatta wrote two articles. His first article, entitled "Give back our land" appeared in October 1929 in the Sunday Worker, the organ of the Communist party of Britain. In 1930, the same newspaper carried his second article, which concerned the riots that had followed the arrest and detention of Harry Thuku in Nairobi. While in London, he also took the opportunity to travel to France, East Germany and to the then Soviet Union.
As a result of these experiences, Kenyatta's political outlook was broadened, and henceforth, he looked beyond grievances particular to the Gikuyu only and embraced the national and international perspectives of the problem of colonialism. In 1930, he returned to Kenya, where he founded the Kikuyu Karinga Education Association (KKEA) and the Kikuyu Independent Schools Association (KISA). The aim of the latter was to try to manage the African Independent Schools as a reaction to mission control of education and the missionaries' dislike of Gikuyu tradition, particularly over the issue of female circumcision. The two associations addressed matters of education together with social and economic grievances such as land alienation. On 2nd May 1931, Kenyatta went back to England, accompanied by Parmenas Mukiri, to present KCA grievances before the Joint Select Committee on Closer Union of East African Countries. The Committee was studying the possibility of an East African Federation. Kenyatta stated that Africans did not support the idea of a federation.
The idea was shelved by the political government. During his stay abroad, he lobbied for nationalist interests and forged contacts that were to prove valuable later. It was during this time that he, for example, established contacts with W.E.B Dubois and UK's Labour Party, which were later to help him in his nationalistic activities. In 1932, he gave evidence to the Carter Commission on land issues. He also travelled from London to Moscow, where he attended Moscow University to study Political Science and Economics at the invitation George Padmore, a Pan-Africanist from Trinidad. He also received paramilitary training.
When Padmore disagreed with the Russians in 1933, Kenyatta's studies were cancelled and he returned to Britain to pursue studies in Anthropology and Economics at the London School of Economics. Kenyatta also attended the University of London where he obtained a diploma in Anthropology under the renowned scholar, Professor Malinowski. It was as a result of these studies that he published his famous book, Facing Mount Kenya, about the Agikuyu culture. He also taught Gikuyu. Earlier he had written a book on the "Phonetic and tonal structure of Gikuyu". He also wrote another book titled, Kenya: Land of Conflict. He lectured in England and campaigned for African rights. He later adopted the name "Jomo". Kenyatta and Pan-Africanism
In 1936, while studying in London Kenyatta demonstrated true spirit of Pan-Africanism when he expressed solidarity with Emperor Haile Selassie of Ethiopia when the Italians ousted him from power in 1935. Together with other Pan-Africanists he vigorously expressed his disapproval of that invasion. He was among the founders of the International Friends of Abyssinia Organization (IFAO) that condemned the Italian invasion of Ethiopia in 1935. As secretary of the IFAO, Kenyatta consoled Emperor Haile Selassie at Waterloo Station in London after the latter had been forced to flee Ethiopia by the Italian forces of Benito Mussoloni. In 1937 the organization was renamed the International African Service Bureau and its aims widened to include fighting for African human rights and liberation of the whole continent from imperialist control.
Kenyatta addressed rallies in London, attacking British colonial policies in Kenya such as the Carter Land Commission and the de-stocking policy among the Akamba in 1938. He also supported the formation of the Taita Hills Association. Kenyatta's activities were slowed down during World War Two, since the British were against political agitation. During the Second World War, he wrote a legendary history of the Agikuyu in his book entitled, My People of Kikuyu and The life of Chief Wang'ombe. He settled down as a farmer in Storrington in West Sussex and married his second wife, Edna Clarke. In 1945, he helped organize the fifth Pan-African Congress in Manchester, England, where he met Pan-Africanists leaders like Kwame Nkurumah, W.E.B. Du Bois and George Padmore of Trinidad. The African leaders in the meeting agreed to return home to struggle for their countries' independence, and the slogan adopted was "Freedom now and Africa for Africans". Kenyatta and the struggle for independence
In September 1946, Kenyatta returned to Kenya. While Kenyatta was away in Britain, Kenyans had moved on in their struggle for freedom. Several political associations had been formed, e.g. the Kenya African Union (KAU). He soon acquired several responsibilities. He took the KCA oath of secrecy and commitment to the struggle for independence. He also took the presidency of KAU after James Gichuru stepped down in his favour in 1947. He also became the Principal of Githunguri Teachers Training College, which was training teachers for the Independent Schools. As a teacher he taught nationalism and the college was viewed as a subversive school by the colonial government. It was during his tenure as president of KAU that Kenyatta developed his domestic base as a leading national political leader. He travelled round the country to foster a national outlook in the party. He sought to reconcile the moderate and radical elements in the party. The extremists like Paul Ngei, Bildad Kaggia and Fred Kubai were opposed to the slow pace at which constitutional reforms were taking place in the 1940s and 1950s.
These nationalists favoured use of any means necessary – including violence – to chase the Europeans out of Kenya. Kenyatta steered the middle path and firmly resisted such calls for violent action. As a supporter of constitutionalism and gradualism, Kenyatta often argued against violence and radicalism. This moderate stand further angered the radical members of the KAU who saw it as a betrayal. But the young World War Two ex-soldiers wanted quick changes and compensation. They formed a radical movement called Mau Mau, which terrorized white settlers and mounted pressure on them to leave the country. The group, led by Dedan Kimathi, Fred Kubai and Isaac Gathanju went underground and began "oathing" its people in preparation for the Mau Mau war of liberation. In 1952, the Mau Mau's activities alarmed the British Governor, Sir Evelyn Baring, who declared a state of emergency. KAU leaders Bildad Kaggia, Fred Kubai, Paul Ngei, Achieng' Oneko, Kung'u Karumba and Kenyatta were arrested and charged with involvement with the Mau Mau. Kenyatta was not the leader of Mau Mau and had publicly denounced the kind of violence adopted by Mau Mau leaders.
However, the colonial authorities alleged that his speeches and writings would stir people to rebel. Indeed, in his publications "My People of Kikuyu" and "The life of Chief Wang'ombe", he stated, "The tree of liberty is watered by blood'" it is not surprising, therefore, that Mau Mau violence intensified even after his arrest. Kenyatta, together with 182 African leaders, was taken to Kapenguria, where he was charged with managing Mau Mau. At his famous trial in Kapenguria he and his colleagues were defended by a team of high-powered lawyers such as D.N. Pritt, Q.C. Diwan Chaman Lall (an Indian attorney sent by the Indian Prime Minister Nehhru), Kenyan Indian lawyer F.R.S. de Souza, A.R. Kapila and a Nigerian advocate, H.O. Davies. An African, Rawson Macharia was brought by the colonialists to give evidence against Kenyatta. On 8th April 1953, Kenyatta and his team were sentenced to seven years in prison by the judge, R.S. Thacker, at Kapenguria. The sentence was first held at Lokitaing, and later in Lodwar, in the arid North of Kenya. They served a jail sentence with hard labour and had to remain in restriction. Although he was now in jail, most Kenyans continued to view Kenyatta as their leader.
From the time of his imprisonment up to the time he was released, there was a constant campaign for his freedom. His detention turned him into a national hero. Interestingly, Kenyatta stated after his conviction: "On behalf of my colleagues I wish to say that we are not guilty and we do not accept your findings . . . I would also like to tell your honour that we feel that this case, from our point of view, has been arranged to make scapegoats of us in order to make scapegoats of us in order to strangle the KAU, the only African political organization which fights for the rights of African people." This statement was later validated when Rawson Macharia confessed that he had been bribed to give false information about Kenyatta. In April 1959, he completed his prison sentence but was restricted at Lodwar where he was joined by his wife Ngina and daughters Jane and Christine. Kenyatta's detention raised a lot of public concern. In 1960, Ambu Patel, a follower of Mahatma Ghandi, formed "Release Jomo Kenyatta Committee" to mobilize public support in the campaign for Kenyatta's release. Oginga Odinga exerted great pressure in demanding Kenyatta's release.
Also, the African elected members of LegCo called for his release because he was their leader. As pressure mounted, the Colonial Secretary convened the First Lancaster House Conference in London in 1960. Africans returned home to form the national political parties KANU and KADU. As a sign that Kenyatta was the leader of Africans, he was elected the president of KANU in absentia when the party was formed. To secure the party's registration, however, James Gichuru was asked to step into Kenyatta's position as the party president for the time being. This was because the colonial authorities, perceiving Kenyatta as a radical, had refused to register KANU with him as the leader. In the first multiparty elections in Kenyan history held in 1961, KANU emerged victorious with 19 seats against KADU's 11, but the party refused to form a government until Kenyatta was released from detention. However, the Governor was under pressure by the white community to not release Kenyatta. Those in the forefront of the anti-Kenyatta campaign included Colonel Grogan, one of the leading settlers, Anthony C.C., Minister for Internal Security and Defence, and Sir Walter Coutts, the Chief Secretary.
Due to this situation, the Governor, Sir Patrick Renison, invited Ronald Ngala to form a minority government composed of KADU in coalition with the European and Asian members. On 23rd March 1961, Kenyan leaders, including Daniel arap Moi, visited him at Lodwar. He was finally released on 14th August 1961 and taken to Gatundu, where he received a hero's welcome. Consequently, just as he had done earlier, James Gichuru stepped down for him and he became the president of KANU. He also joined LegCo as the member for Fort Hall (Murang'a) constituency after Kariuki Njiiri stepped down for him. During the same year, when KANU at long last agreed to join KADU in a coalition government, Kenyatta became the Minister of State for Constitutional Affairs and Economic planning. In the second Lancaster House Conference which was held to prepare a constitution for Kenya's independence, Kenyatta led the KANU delegation made up of three people.
The Kenyatta group stood for a strong Central Government, while Ngala's KADU delegation advocated a Majimbo (regional) government. With the assistance of the colonial secretary, Reginald Mauldling, the delegates settled for a strong central government but with an allowance regional assemblies. In the general elections of 1963, Kanu won 83 seats and KADU 33. Kenyatta formed the government and on the 1st of June 1963, Kenya won internal self-government with Kenyatta as Prime Minister. On December 12, 1963, a new country was born as Mzee Jomo Kenyatta presided over the indepence (Uhuru) of the new Republic of Kenya (Jamhuri ya Kenya). Until his death in 1978, he based his mandate on the motto harambee meaning "pulling together once". Kenyatta and nation building
In 1964, KADU and the African People's Party joined KANU in 1964 through the efforts of Kenyatta. By enhancing national unity Kenyatta was able to set the pace for national development. Kenyatta encountered challenges in his task to build Kenya. The following are some of the immediate problems facing Kenya at independence: * There was a great split within KANU due to the policy of land, in which he compromised with the whites, agreeing to safeguard their property and their interests. European lands were also bought through land-buying companies and then sub-divided. As a result, radical leaders such as Oginga Odinga, Bildad Kaggia and Achieng' Oneko broke away from KANU and formed the Kenya People's Union (KPU). * KADU, an opposition party, was opposed to a government of national unity, which Kenyatta advocated. It campaigned of a Majimbo system of government. * Kenya did not have any funds to provide for its development needs. * Poverty, ignorance and disease were serious problems that had to be addressed immediately. * There was a shortage of manpower as the educational policy left Africans less equipped for skilled development.
* Kenya was also faced with a serious problem of poor transport and communication. The country lacked a good road network. * The existence of Banditry (Shifta menace) in north-eastern Kenya shifted attention from economic development. The Somali in Kenya continuously threatened to secede to Somali. This setback was, however, successfully overcome in 1968. * The political assassinations of Tom Mboya made citizens lose confidence in the government. With independence, many Europeans feared that the free Kenya would give times to new rise to new times of prosecution and extermination of the representatives of the old European powere and, therefore, hurriedly left the country. In fact, most whites believed that the former Mau Mau members were waiting for the green light to ivade the whites' farms. In reality, however, those who chose to stay found a conciliatory and dialoguing Kenyatta, pragmatic and intelligent, inviting the Europeans to join in the spirit of harambee and not excluding anyone in the national construction process. Indeed, a number of the former colony's chief civil servants kept their jobs.
Kenyatta requested the British troops in Kenya to remain and help him extinguish the Somali revolts in the North East and an army mutiny in Nairobi. This presence would further be expanded in a defence agreement between Kenya and the Great Britain that has kept the British army garrisoned in their headquarters in Nanyuki up to present. Successes in foreign affairs bode well with the newborn Republic. Soon, Kenya was granted access to the united Nations (UN), the Commonwealth and the Organization of African Unity (OAU). The leaders of the three new East African nations included Ugandan leader Milton Obote, Julius Nyerere of Tanzania and Kenyatta himself, decided to set up a common market for the three countries. In 1967, the East African Community was inaugurated, unifying the utilities in the East African Posts and Telecommunications, East African Railways and Harbours, and the East African Airways. The community also grouped under a common umbrella the customs and indirect taxes of the three countries.
The main lines of Kenyatta's policies were focused on the most urgent affairs of the new Republic. Foremost among these was reforming land, the greatest good in Kenya, and regularizing the situation of those arrested during the war. Under loans from the British Crown to be paid off in 30 years, the government started a plan to buy property from the Europeans for redistribution of small plots to the dispossessed peasants. By 1970, more than two thirds of the colonial farms were already occupied by 50,000 Africans, and the quality of life had generally improved. The Million Acre Scheme, that was agreed to during the negotiations prior to independence was followed by the Ushirika or cooperative movement. Farms were sold to as a whole to cooperatives that were bound to give one hectare (2.5 acres) to each member for self use. This scheme apparently failed and, during the Moi years (1978-2002), farms would finally be divided among cooperatives. Some of the large estates were transferred as national farms, mainly to the Agricultural Development Corporation, for the development of agricultural research and the production of certified seeds.
The reality behind the smoke curtain of redistribution was quite different, however. Of the 550,000 hectares (1,360,000 acres) offered for free purchase, most of it was sold in large plots to African Private investors, mainly KANU leaders and the Kikuyu and Luo lobbies, which favoured the growth of a native elite. The new landowners accumulated large estates similar to those that had existed in colonial days, among them Jomo Kenyatta. The redistribution programme was closed in 1966, its goals adjudged "extensively accomplished". Nonetheless, many peasants formerly settled in European farms were now illegal occupants of privately owned land now belonging to Africans. This marked the origin of the squatters, a group of dispossessed, landless poor who settled on any piece of land they could find. The squatter trouble has since struggled to go away. The immediate consequence of the redistribution programme, however, was the mass emigration to the city by the unemployed youth in search of wage-earning opportunities. Informall settings, called slums, soon began to sprout. Health and Education lacked a public system to organize benefits to all citizens. Under the Harambee motto, Kenyatta initiated and presided over, in the 1960's and 1970's, a campaign aimed at collecting funds for these purposes.
The new power elite donated generously for the building of hundreds of public primary schools. Perhaps, as was to be expected, the project inaugurations served as a showcase for the donors' public image and these events became a venue for the public show of loyalty to the president, and places for the courting of political patronage and largesse. The original spirit of harambee may have suffered corruption and injury as a result. The industrialization process followed a slower pace in Kenya. The country lacked commercial deposits of mineral resources. Petroleum and its derivatives, the resource most in demand, was imported from Arab countries. Foreign investors had retracted during the unsteady years prior to independence, and it was urgent to build confidence in order to lure them back. A number of economic investment promotion programmes were therefore initiated. These included the Foreign Investment Protection Act (1964), which offered great advantages for private investment, facilitating the imports of technology and equipment and the export of profits. Unfortunately, this also reduced any positive impact of foreign investment on the country's economy.
From the outset, Kenya tried to appear before the world as a country attractive for investment – democratic, politically stable and with great advantages for foreign capital, with standards of living better than those of other African countries and safe from invasions, civil wars and droughts. The development of tourism greatly contributed to recovery of investors' confidence. Clearly, the government's priority was growth of redistribution. Economic growth was fast over the first ten years. Gross Domestic Product (GDP) figures started to reflect the central contribution to exports of small farmers whose plots produced tea, coffee, pyrethrum and several fruits. But social differences worsened with growing prosperity of the growing middle class and deepening poverty for the majority poor, while 16,000 square kilometres of farms and plantations remained foreign lands.
Despite such criticism, however, there was no serious challenge to Kenyatta's leadership during his tenure. After 1970, Kenyatta's advancing age kept him from the day to day management of government affairs. He intervened only when necessary to settle disputed issues. In the international arena, Kenyatta supported the liberation of other African countries at every opportunity, in line with the stated objectives of the KANU manifesto. Under him Kenya also supported the OAU, the ideals of the commonwealth and the principle of non-alignment. In 1977, the ageing Kenyatta suffered a mild heart attack, and o 22nd August 1978, he died peacefully in his sleep while in Mombasa. Mzee Kenyatta was finally raised to rest at a mausoleum at Parliament buildings, Nairobi, in a state burial ceremony attended by several Heads of State. He was succeeded by Daniel arap Moi.
TOM MBOYA
If there is one thing that Kenyans across the board agree on is that the late Tom Mboya was the best president that Kenya never had. Throughout his illustrious career, Mboya's performance was nothing short of brilliant, a factor that earned him worldwide recognition, but also led to his assassination in 1969. Once again, Kenya, and indeed Africa had lost one of its most energetic vibrant sons to senseless political violence. It's very sad that he never lived longer to enjoy the fruits of Kenya's independence after fighting ever so earnestly for it. Tom Mboya is remembered in the history of Kenya for his charisma and contribution to the labour movement. His determination and ambition to achieve his goals earned him the nickname Sungura Mjanja (Crafty Hare) among his peers. Mboya's early life Thomas Joseph Mboya was born on 15th August 1930 on a settler's sisal estate in Kilimambogo near Thika. He was born of Luo parents, Leonardus Ndiege and Marcela Awuor of the Luo-Asuba tribe from Rusinga Island in Lake Victoria. His father worked at the sisal estate near Ol Donyo Sabuk in Machakos. He was baptised at Kilimambogo Catholic Mission on 22nd April, 1932.
Tom Mboya had his primary education at Donyo Sabuk Primary School which wasn't far from the sisal estate. When he was nine years old, he moved to a school in Ukambani.when he was 12 years old he was sent to St. Mary's Yala for secondary education. Some of the subjects he studied included Biology, Kiswahili, English, Geography, History and Mathematics. The curriculum also included practical subjects like agriculture, carpentry and bricklaying. Here, he sat for his Junior Secondary-school Certificate. Between 1946 and 1947 he pursued the African Secondary School Certificate at the Holy Ghost College, Mang'u, and passed. Due to financial constraints, Mboya was unable to pursue degree studies at Makerere.
His father had retired and the family was unable to support his higher education. After secondary education, he joined the Royal Sanitary Institute-Kabete, where he trained as a sanitary inspector. At the institute, Mboya was elected president of the student's council.thos was the nursery ground for his future career in the leadership of public affairs. After successful completion of his course in 1950, Mboya went on to secure a job in 1951 with the Nairobi Municipal Council as a sanitary inspector. European racism against Africans at the workplace triggered his interest in the trade-union movement. In 1953, Mboya married his first wife, Ogweni. They had a daughter, Rosemary Alakie. The marriage was, however, short-lived and separated in 1954. His second marriage was in 1961 to Pamela Odede, with whom he had four children. Mboya's role in the trade-union movement
Mboya's entry into politics was through the trade-union movement. He began working during the emergency years when political activities were banned. He then joined the Nairobi African Local Government Servants' Association (NALGSA) in 1951 and became the vice-president in 1952. This was a staff welfare association, but Mboya hoped to transform it into a trade union under the Trade Union Ordinance. In 1952 Mboya pressed for the registration of the association as a trade union. This was realized in 1953 when the Kenya Local Government Workers' Union (KLGWU) was formed as an umbrella organization for all local Government workers' unions in Kenya. By then, Mboya was also serving on the Labour Advisory Board. In the same year Mboya became the secretary-general of KLGWU. He used his position to argue for fair treatment of all Africans of all ethnic origins and to protest against mass arrests, detention and torture. In 1952, the Kenya Federation of Registered Trade Unions (KFRTU), to which KGWLU was affiliate, was formed to coordinate trade unions' activities. Mboya became its acting secretary-general on 12th September 1952.
In October 1953, he was confirmed Secretary General of the KFRTU. He managed to triple the membership of the union by persuading staff associations to register as trade unions. In 1954, the colonial government launched Operation Anvil in which all adult males were arrested and screened. Mboya escaped detention by ensuring that all his actions as a trade unionist were within the provision of the law. As the secretary-general of KFRTU, Mboya established links with other trade unions. He affiliated KFTRU to the International Confederation of Free Trade Unions (ICFTU), based in the USA, and the British Trade Union Congress. Because of such links, the colonial government in Kenya could not easily ban trade unions in Kenya. Mboya played a leading role in the formation of the Tanganyika Federation of Labour and the Uganda Trade Union. In 1954, Mboya visited the ICTFU offices in Brussels. He attended seminars on the education of workers in Switzerland, Brussels and London. During such meetings, he met Jawaharlal Nehru, the leader of the Indian Trade Union Congress. He acquired ideas that helped him organize similar seminars.
He demanded the release of detained trade unionists as well as political leaders. In 1954, Mboya won a government scholarship to study at Ruskin College, a renowned international centre for trade unionists, in Oxford. Due to trade commitments in trade unionism, the course was deferred to 1955. In March 1955, Mboya became famous when he mediated the Mombasa dock workers' strike.. The workers called upon Mboya to assist in resolving that threatened to undermine activities at the dock. Mboya used his negotiating skills and tactics to strike a compromise between the dockworkers and the government.
The management agreed to recognise the Dock Workers Union. He persuaded the workers to return to work while he and other leaders negotiated for pay rises and better working conditions. He won for them a 33% pay rise, with wages increased from 101 shillings to 130 shillings per month. Working conditions for the 4,000 workers were also improved. In October 1955, Mboya left for Ruskin College, Oxford. He studied Economics, Politics and Industrial relations. During his stay in Britain, he wrote an article entitled The Kenyan Question: An African Answer. This article overwhelming international attention, as it boosted awareness of the Kenyan situation and the need for democracy. In 1956, Mboya held a conference at Transport House, London, the British Labour Party headquarters, in which he put forward his stand on Kenya's political future. He touched on issues regarding: * The end of the state of Emergency
* Formation of national political parties
* Sufficient African representation in the LegCo
* Removal of racial discrimination
On completing his studies, Mboya visited the USA to give public lectures on African grievances in Kenya under the sponsorship of the American Committee on Africa. In the US, he became the guests of unionists such as George Meaney of the African Federation of Labour-Congress of Industrial Organization (AFL-CIO). He also appealed for funds to construct a Labour Centre in Kenya. Such contacts bore fruit when he secured scholarships for Africans from different countries to study in US universities in what came to be known as "student airlifts". Mboya's personal ability won him recognition locally and abroad. He was highly intelligent, hard-working and organized. Such qualities saw him appointed to a number of advisory boards and committees. For example, in December 1958, at the age of 28, he was made the chairman of the East, Central and Southern Area Committee of the International Federation of Free Trade Unions (IFTCU) and became chairman of the All African People's Conference (AAPC) in Accra, Ghana, at the invitation of his friend, Kwame Nkurumah. In both organizations, Mboya championed Kenya's political struggle and the trade union movement. Mboya's role in politics
Mboya's involvement in the trade union movement greatly influenced his political career in Kenya. In 1952, Mboya joined the Kenya African Union (KAU) and was elected the director of information. He became the treasurer of the party in 1953 before it was banned by the government and its leaders detained. He returned to Kenya (from studies in Britain) when preperations for elections were being made under the Lyttelton Constitution which provided for the first time election of African members to the LegCo. Mboya won in the elections to the Legislative Council in1957, defeating Arwings Kodhek to become the member for Nairobi East constituency. In the 1957 elections, eight Africans were elected. He formed the African Elected Members Organization (AEMO) with his other LegCo colleagues. It declared the provisions of the Lyttelton Constitution null and void and far below the expectations of the Africans. AEMO rejected the two ministerial positions offered to them in the new government arrangement.
The Lyttelton Constitution was rendered unworkable. Allan Lennox-Boyd, the new Secretary of Colonies called for more talks in London. The Lennox-Boyd Constitution did not satisfy Africans either. Mboya argued that it provided for a diluted democracy. In 1958, he visited Ghana. She had become independent in 1957 with Kwame Nkurumah as president. Mboya was inspired by what he saw. While in Ghana, he held talks with Nkurumah who gave him advice and political logistics in the struggle for independence. Mboya was now convinced that any political organization would have to include African masses and not the educated elite alone. Nkurumah encouraged him to form his own political party with grass- roots support. He also received an honorary doctorate from the Harvard University, Washington, and through his influence with several of the universities and the government, promoted what was popularly known as student airlift programme to help African students study for higher education in the USA. In 1958, he became the president of his own political party, Nairobi People's Convention (NPCP). The party adopted the slogan Uhuru na Kenyatta.
It ran a newspaper, Uhuru that expressed the party's ideas. The party lasted for three years before it merged with KANU in 1960. The year 1958 also witnessed the formation of the Pan-African Movement of East and Central Africa (PAFMECA). This was an idea hatched by Julius Nyerere and Mboya for co-ordination of the freedom struggle in the region. The meeting took place in Mwanza in September and in the following three years, PAFMECA made a lot to unite the freedom movements in Kenya and Tanzania. The new Secretary of State for Colonies, Ian MacLeod, in attempt to resolve the political deadlock, convened a constitutional in London in January 1960. Mboya was one of the first delegates to the First Lancaster House Conference. The meeting agreed on the formation of a national political party. Africans met in Kiambu and formed the Kenya African National Union (KANU). Mboya became the first secretary-general of KANU. In 1962, Mboya attended the Second Lancaster House Conference. The conference was to draft a constitution for independent Kenya. He was appointed to chair the committee in charge of drafting KANU's views at the conference. Mboya and nation building
Tom Mboya served in the cabinet when he was appointed Minister for Labour in the coalition government of KANU and KADU. In this capacity, he drew up the Labour Relations Charter to regulate the relationship between employees and employers. At independence in 1963, Mboya was made Minister of Labour. This was a difficult period, for the workers were very active in organizing strikes. In 1964 alone, there 285 work stoppages involving 132,433 workers. In that year, Mboya worked closely with Peter Kibisu, the new KFL secretary-general, and the employers to bring about industrial peace. In October 15, they signed the indusrial relations charter, a document which enjoined the workers employers to use the negotiating machinery. They were urged to go on strike "only as a last resort". The charter was received well. In 1963, new elections were held and Mboya won a parliamentary seat.
Mboya became Kenyatta's Minister of Justice and Constitutional Affairs on June 1st, 1963. He had the task of consulting with all concerned parties to come up with the final form of the constitution, negotiate the East African Federation and develop a policy towards regionalism. He was instrumental in the constitutional amendments that removed the regional assemblies and the senate, and created a republic with an executive President. The same year in September, Mboya released his autobiography, Freedom and After, in which he expressed great optimism for the future of Kenya and Africa. A selection of his speeches was published after his death in a book entitled Challenge of Nationhood. In the meantime, Mboya was also in charge of the independence celebrations which were successfully done. The following year, Mboya worked hard to dismantle the Majimbo constitution, which he succeeded in doing. He also moved closer to Kenyatta and worked to undermine Odinga's power.
In the end, he became Minister for Economic Planning and Development. Mboya recruited intelligent economists to help him formulate policy and write up development plans. He drafted and published the "Sessional Paper No. 10 of 1965 on African Socialism and its Application to Kenya", which was the basis of Kenya's economic development. He also produced the 1966-1970 Development Plans for Kenya. As secretary-general for KANU, Mboya organized the Limuru Conference of March 1966 which resolved the conflict between radicals and moderates in KANU, through fresh elections in the party. This meeting resolved to abolish the position of vice-president and replace it with seven vice-presidents, one from each of the six regions and one for Nairobi, with the purpose of removing Oginga Odinga from the post of vice-president of the party.
On 5th July 1969, Tom Mboya was shot dead outside a chemist's on Nairobi's Government Road (now Moi Avenue), allegedly by Nahashon Njenga. The death of Tom Mboya strained relations between the Agikuyu and Luo. This was because of suspicions that the government was privy to the assassination. The extent of the strained relations came to the fore when Kenyatta visited Kisumu in the same year. As he addressed the crowd, his motorcade was pelted with stones and rotten eggs, leading to bloody reprisals and to the arrest and detentions of Luo leaders such as Oginga Odinga and Achieng' Oneko. The Kenya People's Union was also banned. Mboya is most remembered for building a formidable trade union movement that greatly challenged the colonial system in the period when political parties were outlawed.
Related Topics