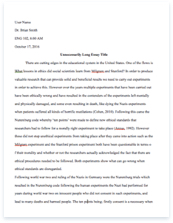 The whole doc is available only for registered users
A limited time offer! Get a custom sample essay written according to your requirements urgent 3h delivery guaranteed
Order Now
Life of Pi was first published in 2001. A year later, Yann Martel wins the Man Booker Prize for Life of Pi, the fourth book written by this author. Histoire de Pi, its French translation could have easily been the original title of the book, since Martel is Canadian with French as his first language. For writing he prefers to use English: "English is the language in which I best express the subtlety of life. But I must say that French is the language closest to my heart. And for this same reason, English gives me a sufficient distance to write." The novel reads as if it is based on a true story, a nonfiction novel. However, if you search for Life of Pi in your local library you will find it in the fiction section. Martel tells us the story of a young religious boy growing up in Pondicherry, India under the politically ruthless leadership of Indira Ghandi. The author's note at the beginning of the book indicates you are about to read 'a story to make you believe in God', a very promising way to start a novel.
Life of Pi is divided into three main parts. In part one the reader is introduced with Piscine Molitor Patel, the protagonist of this novel. Piscine is named after a famous Parisian swimming pool. He takes us back to his childhood in Pondicherry, India where his family runs a zoo. The animals are of great interest to Pi, his other great passion is religion. Pi's affection for both animals and religion turn out to be lifesavers for him. Besides being a Hindu as Piscine is raised, he also develops a curiosity for Christianity and the Islam and starts practicing all three religions. Because Indira Ghandi's dictatorial takeover of India Pi's parents decide to move to Canada by cargo ship. Some of the animals which are sold to American zoos are shipped on the same Japanese boat. This is where part two, the largest part of the novel starts.
You immediately know something is wrong, as the first sentence says: "The ship sank."(p.127) By means of flashbacks you find out that the cargo ship indeed sinks. Pi ends up on a lifeboat on the Pacific Ocean with a zebra, a hyena, an orang-utan and last but not least a Bengal tiger. The middle part of the novel is all about survival. Surviving all dangers the open sea can bring, but moreover Pi has to find a way to not be eaten by the animals. He is especially worried about Richard Parker, the tiger. His father once taught him and his brother Ravi a lesson, a lesson that "may very well save their lives". (p. 42) Their father made Ravi and Pi watch Richards Parker kill and eat a goat. Even though the middle part of the book is entirely set on a lifeboat on the Pacific ocean, Martel manages that the reader does lose interest or the story to become long-winded.
The author achieves this by magnificently describing Pi's thoughts, fears and his difficult and challenging relationship with Richard Parker in a sometimes funny but often moving way. A wonderful example is the use of words when Pi realizes his family dead. "To lose a brother is to lose someone with whom you can share the experience of growing old. To lose your father is to lose the one whose guidance and help you seek, who supports you like a tree trunk supports its branches. To lose your mother is like losing the sun above you." (p. 169) In the third part of the novel two Japanese men interview Pi in order to find out how the cargo ship sank. Although Piscine does not know what caused the ship to sink the interview ends in a way the readers will think Life of Pi over a long after they have read it.
Religion is an important theme throughout the entire book. In part one Pi learns about Hinduism, Christianity and the Islam, the three main religions in India, by talking to a pandit, a priest and an imam. He also goes to Friday prayer at the mosque, attends church Masses and goes to the temple for darshan. Neither the three spiritual leaders not the parents know he was a practicing Hindu, Christian and Muslim. This leads to a very funny get-together where is argued that Pi should chose one religion and of course according to the three only their own religion is 'true'. But Pi does not want to chose, to him all religions are true and he just wants to love God. His parents are not religious people and they do not quite understand Pi, but in the end they do support him by allowing him to get baptized and buying him a prayer rug. In part two I could have imagined a person losing all faith in God when your family dies and you end up on a lifeboat on the Pacific Ocean with a zebra, a hyena, an orang-utan and a Bengal tiger. But Pi never loses faith! Religion still remains as important to him as it was, perhaps even more so.
Piscine draws strength from his faith in God and religion brings him comfort. Just as Pi is ready to give up he hears a voice in his heart: "so long as God is with me, I will not die. Amen" (p. 197) Furthermore, praying is an important part of his daily routine, he basically prays all day. He also practices religious rituals adapted to the circumstances, for example Masses without priests or Communion. What made me laugh was when, in order to stay alive he kills a fish for the first time Pi says: "I never forgot to include the fish in my prayers." (p. 245) To answer the question if the story made me believe in God, I have to answer unfortunately not. This does not mean I was looking to be converted, but if a novel were able to achieve people to believe in God I believe it would have sold out a long time ago.
Life of Pi may not make you see the light. However it is a beautiful, well-written novel about a boy struggling to stay alive, faith and friendship. The plot leaves you with several questions worth thinking about, which I experienced as a positive thing. I would recommend this book to anyone who is looking for an adventurous with a deeper meaning.
Related Topics