Library System for City College of San Fernando Pampanga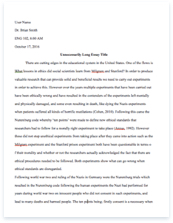 The whole doc is available only for registered users
A limited time offer! Get a custom sample essay written according to your requirements urgent 3h delivery guaranteed
Order Now
The library is one of the most important departments in any institution, particularly in the academic and research field because of its role as essential and rich source of contemporary and even antiquated information.
The City College library practices the open shelf system. Borrowers are free to go to the shelves to select the books they need. Books are arranged using the Library of Congress Classification System. On 2009 the library was started, with the first librarian Mrs. Honorata Pasigon, now the Head librarian is Mrs. Micka Calilung and the Assistant librarian is Mrs. Flordeliza P. Lomangaya. Before the City College is temporarily housed at the Pampanga High School Campus, as of March 29, 2012 they have 2,927 total numbers of books. On November 19, 2012 the City College have their own building and library facilities, the library is open from Monday-Friday, 12:00 pm- 9:30, Saturday 8:00-5:00pm, and as of January 18,2013 they have 3,400 total number of books. All bona fide students, faculty members, staff of the City College can make use of the library. Visitors and students of other educational institutions with a referral letter signed by their librarians or School heads can also avail of the services of the City College Library. The Library has a manual library operated system, each transaction and processes are done by hand. The librarian prepares list of books per program, daily statistics, library activities, accomplishment report and other documents. With these concepts, an idea of developing a computerized library system for the City College of San Fernando came up.
GENERAL PROBLEM
The number of books is continually increasing for the borrowers needs.
SPECIFIC PROBLEMS
Manual maintaining and searching for book records, manual maintaining and searching of borrower's transactions, no notification about borrowed overdue books and manual generation of book reports.
GENERAL OBJECTIVES
The aim of the study is to develop a system that is reliable and efficient way, which is computerized library system for the City College of San Fernando, Pampanga.
SPECIFIC OBJECTIVES
Maintaining and searching for book records and also borrowers transactions with ease, notification for barrowed overdue books and automated generation of book reports.
SIGNIFICANCE OF THE STUDY
This Library System is a program that will simplify the librarian's work. The students will just fill out some forms regarding borrowers, books specifications, books lent out and books returned. The program will register all the books' return dates and issue reminders about the books that are past due.
Secondly it will be easier for the students or the borrowers because the system will replace the manual practice. In this system the library management becomes more efficient and more reliable.
SCOPE and LIMITATION
The impact of technology has greatly expanded the scope and capacity of the average library. The uses of this system are: * Authentication
* Student Information
* Librarian Profile
* Transaction
* Book record
* Borrower's Record
* Student/Book Report
Related Topics