Let's Be a Young Entrepreneur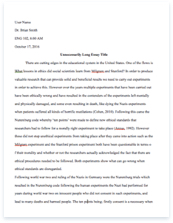 The whole doc is available only for registered users
A limited time offer! Get a custom sample essay written according to your requirements urgent 3h delivery guaranteed
Order Now
In this globalization era, productivity of human sources and nature sources, is important things. One way to more develop them is entrepreneurship. In recent times, entrepreneurship is an interesting sector in developing. According to a dictionary I ever read before, entrepreneurship can be defined as the process of starting a new organization or foundation. In simple terms, it is actually starting a business. A person undertaking business called an entrepreneur. Everyone could be an entrepreneur, although it is not an easy task to do. This is due to the fact and observation that a lot of new businesses do not succeed.
Yes, everything has its own risk. But, entrepreneurship is about getting up whenever you failed or fell down, and learning from that failure. Because, if you create an act, you create a habit. If you create a habit, you create a character. An entrepreneur character should be created as earlier as possible. Based on Hamzah izzulhaq's book, which tittled Buka-Bukaan Rahasia Cepat Jadi CEO Usia 19 Tahun, he said that the definition of success entrepreneur between past and now is different. In past time, be a successful entrepreneur in 40 years old or even 30 years old was great. But now, he became a successful entrepreneur when he was in 19 years old.
But, the problem right now, many young people just spending their money for having fun without think about future or investment. We can start our own entrepreneurship as a beginner level or small scale entrepreneurship. For example, we can sell girl-accessories like pins, necklaces, rings, hijab, or tools as our goods. If we start a business when we're young , we'll get more advantages than we try it on our mature ages. I think, these are the advantages of trying business as a young people : * When we made mistakes, they will forgive us. Because we are new learner * When we get failed , we still alive, because we are still in our parents hand. * We have more time to redevelop and learn a lot.
I think Entrepreneurship is good for young generation. The followings are the reason why I believe this : * First reason why I do believe this because entrepreneurship has promised profit to entrepreneur. The form of the profit here is money or wealth. We could be proud if we can earn money, couldn't we? exactly, for student or collegian. It's very happy and proud if we can earn money by ourselves. Immediately, our character like self-confidence, independent, and discipline will be better. As we know that everyone needs money. With money we have earned, we can save it for your future, buy anything we want, suffice our needs or pay for alms. So, the profit of entrepreneurship promises better life for us.
* The second reason why I believe this because it gives us new valuable experiences. We know how to manage our own money well, like our income, saving, and profit. We will get the satisfaction of earning money by ourselves. It could be like proud and increasing of self-confidence. They are the satisfaction we won't get without trying business and being an entrepreneur. We can meet new people and build relationship that could be expanding our link or our networking, such as our new costumers, our partner in business, our distributor where we got our goods, or our agent/grocery. We would know how to face and handle the unpredictable costumer, maybe the kind or annoying costumer. Because the best learning is learning by doing.
* The third reason why I believe that entrepreneur is good for young generation because it can expand our insight. We would know how much grocery prices of them, where's the cheaper grocery, what's the happening items and mode, what kind of costumer character (which one is kind or bad). So, we could be more intelligent, then.
What if our business get failed ? or no one would like to buy it ? Like I have told you first, entrepreneurship is about getting up whenever you failed or down, and learning from that failure. We may not confuse, because our market targets are around us, our school, our college, or our friends. We can sell and promote our goods to them or maybe by social media which can help us to promote, and they usually accessed it . In this global era, it's so easy for us to be successful in business.
If we have an idea then take action creatively, we can easily promote it in your own recklame, Internet. Because, In the successful of entrepreneurship, you need only 30% theory and 70% action.. yes, entrepreneurship is a challenging things. What are we waiting for? A great opportunity is waiting for us. For our better future, because the success had to be picked up, not waited for. Let's be a young entrepreneur. Get up whenever we failed and down. Never give up, stay creative, and always pray for God. Be a successful person, beyond our imagination.
Related Topics