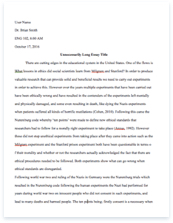 The whole doc is available only for registered users
A limited time offer! Get a custom sample essay written according to your requirements urgent 3h delivery guaranteed
Order Now
John Adams was born on October 30, 1735. Growing up, he lived a modest life in a quite farm village in New England. When he was fifteen years, he enrolled in Harvard College, where he studied law. After establishing his legal career in Boston in 1758, he progressively became one of the city's most revered lawyers. Over the following years, he built a solid reputation as a forthright individual of incorruptible character. He was revered as an ardent patriot and a profound intellectual; these attributes led him to serve as a delegate, a Continental Congress leader, a diplomat, a vice president, and, eventually, a president in 1797.
Adams' reign as the president was encumbered with issues in foreign policy, which complicated things abroad and at home. He was vocally opposed to allying with France because he feared what its ongoing revolution would bring. As a result, he signed the Alien and Sedition Acts, which outlined laws that were aimed at regulating immigrants (Taylor). Under the new statutes, the years required to attain citizenship were increased from three to five. Moreover, it was declared that any prisoner of war would be detained without trial or counsel, and any alien who threatened national security would be deported. The final law targeted seditious acts and guaranteed jail time for anyone found spreading subversive speeches (Taylor). The US also distanced itself from France, a move that disrupted trade between the two countries. The president attempted to resolve the conflicts with diplomacy; however, his diplomats failed to convince France to embrace any negotiations. Eventually, he managed to sign the Treaty of Mortefontaine with Napoleon Bonaparte, who had succeeded the previous ruler.
Adams preferred to have the Congress oversee domestic affairs while he took charge of the foreign ones. The latter was more fitting for him as he had a lot of diplomatic experience. The enactment of the Alien and Sedition Acts became a very contentious affair that dominated most of his presidency. In defiance, the Republicans proposed the Virginia and Kentucky Resolutions, which disputed the federal government's rights over the states (Taylor). Moreover, rebellions that were sparked by the heavy taxation implemented by Adams' government to raise funds for financing his military as well as internal discord in his party threatened to split his faction. In fact, the fall out that occurred between him and his Federalist counterpart, Alexander Hamilton, cost him his reelection to Thomas Jefferson in 1800.
Related Topics