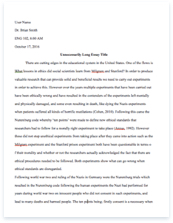 The whole doc is available only for registered users
Pages: 2
Word count: 314
Category: Plan
A limited time offer! Get a custom sample essay written according to your requirements urgent 3h delivery guaranteed
Order Now
Since centuries, education has been one of the major sectors that have witnessed contributions of a number of individuals and movements for its development and better understanding. In different era, philosophers endeavored to provide and established their theories and concepts for effectual methodology of teaching and learning process. Johann Heinrich Pestalozzi is one of the known individuals that contributed remarkably in the field of education, especially through his provision of liberal philosophy of adult education. In specific, he preferred and encouraged utilization of firsthand knowledge through direct interaction with experiences and real subjects, rather than conventional method of teaching and learning in the classroom. (Biber, 2007)
            According to theory of this Swiss educator and reformer, formulation of principles and theories was easier when individuals are provided real experiences during their learning process. Establishment of his theory is related with his career as well that involves educating deserted children in Stans, and founding schools at Burgdorf, Iverdon, etc. 'How Gertrude Teaches her Children' is one of the most recognized books of Pestalozzi that expressed his views and thoughts about the process of adult education that involves a hierarchy of observation, consciousness, and speech. (Pestalozzi, 2005) Moreover, liberal theory of adult education is known as 'Pestalozzianism' as well that encourages motivation of self-learning process of students.
Lastly, according to liberal theory, sense of altruistic love from the earliest childhood is very essential for adult education of an individual. Besides such sense, experiences play a crucial role in his theory that forms personality of an individual. Pestalozzi blamed contemporary education system to ruin the process of education by providing false and fake knowledge by taking learners away from self-learning process.
References
            Biber, Edward. (2007). Henry Pestalozzi and His Plan of Education. Kessinger Publishing.
            Pestalozzi, Johann Heinrich. (2005). How Gertrude Teaches her Children. Information Age Publishing.
Related Topics