Jane Austen and Women's Roles in 18th Century England: "Pride and Prejudice"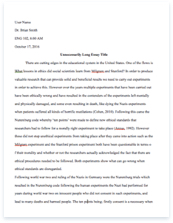 The whole doc is available only for registered users
A limited time offer! Get a custom sample essay written according to your requirements urgent 3h delivery guaranteed
Order Now
The place of unmarried women in British society was determined by their social status and the size of their dowries. Married women had more freedom and influence than unmarried women, and their positions were defined by the rank and wealth of their husbands. Unmarried women could be respected and influential, only if they were of high birth and had a great deal of money. Women of the low gentry, who were unlucky enough to have small dowries (or no dowries at all), were relegated to borderline poverty and being recipients of charity.
The heroine, Elizabeth Bennet, is the second of five daughters. Her father is a member of the low gentry; he inherited an entailment of money, house, and land, but he is not wealthy. Mr. Bennet receives a limited income from a farm that he owns, but does not work himself. Since he has no son, (and only males can inherit entailments), all that he owns will be inherited by a distant male relative (Mr. Collins). Mrs. Bennet has very little money, leaving Elizabeth and her four sisters with small dowries, and little chance of making good marriages. A young woman of poor means had a chance to marry only if she was striking in appearance and wit, and if she was lucky enough to attract a wealthy man who did not need to marry for money. Elizabeth Bennet was just such a young woman.
"Pride and Prejudice", written by Jane Austen, gives its readers a glimpse of the world of women of the gentry in eighteenth century England. Jane Austen wrote about what she knew. As a daughter of the low gentry–a cleric, Austen moved in circles much like those she described in her books. Austen had five brothers. Edward was adopted by wealthy, childless relatives, inherited their wealth, and spent his life raising children. James became a rector. Henry married a wealthy French aristocrat (who met with the guillotine), had an uncertain career, and finally became a cleric. Francis and Charles both joined the British navy and became admirals. In contrast to men of little fortune, who could raise themselves through careers in the military or the church, women of little fortune (short of a miracle) were just unfortunate women. Neither Jane Austen nor her sister Cassandra ever married.
They had no dowries, and were forced to live meager lives as spinsters, on the charity of their father and (after his death in 1805) their brother Edward, until they died. Austen had the quick mind and wit of Elizabeth Bennet, but was unfortunate enough to have the plain looks of Charlotte Lucas. When writing of Charlotte, Austen states that Charlotte sensibly marries the buffoon Mr. Collins, because she knows the importance of having her own home. Charlotte's brothers are relieved, because they will not be burdened with providing for a spinster sister. Austen was well acquainted with the role of being a burden–a spinster (Austen was lucky in that she earned a very little pocket money by writing). Having brothers, Austen knew how important it was for men to marry women of fortune.
Miss King, (with the freckled face) who acquired ten thousand pounds, suddenly became very attractive to men looking for a wife, like Mr. Wickham. In all probability, Elizabeth's meeting with Colonel FitzWilliam, who was handsome, educated and amiable, was in reality Jane Austen's pwn expearience. Elizabeth and Fitzwillaim, although infinitely well suited to each other, were unable to marry. Colonel Fitzwilliam was the younger son of an earl, and had to marry for money. That was the reality of the 18th Century. Marriages were made for convenience and position, not for love.
Lady Catherine de Bourgh is a widow. There is no inducement for her to remarry; she has a title, wealth, and an estate. Readers will know that because she is called Lady Catherine (or Lady Catherine de Bourgh), rather than Lady de Bourgh (omitting her first name), she was born to the title. Sir Lewis de Bourgh, her husband, was probably a self-made man who was knighted. Anne de Bourgh, the daughter of Sir Lewis and Lady Catherine de Bourgh does not have a title. Titles are inherited through the father's line, and only if the father's title was hereditary; men who are knighted do not pass on their titles. Having earned his estate and wealth, Sir Lewis de Bourgh chose not to entail his estate to a male heir, which means that Anne will inherit everything. Lady de Bourgh is arrogant, rude and meddlesome, but she is respected and efficient.
She manages her estate and her parish well, and is free from males domination, to live life as she pleases. Anne de Bourgh, who is mousy and always thinks herself ill, does not have to exert herself to find a husband. Although Lady Catherine has decided that Anne shall marry Darcy (her sister's son), it is only because Lady Catherine and her sister (Darcy's mother) wish it to be so. Anne is in a strong, financially advantageous position, and her domineering mother (who the readers are sure will live a very long time) will make sure that no one will take advantage of her. Jane Austen wrote that celibacy is only onerous to women without position and wealth, and this theme is played out in the personages of both Lady Catherine and her daughter, Anne.
Charlotte Lucas, like Anne de Bourgh, is the daughter of a man who was not born to his title. Unlike Sir Lewis de Bourgh, however, Sir William Lucas (Charlotte's father) is not wealthy; after he gained his title, Sir William thought that he was too grand to continue running a business, so he retired. Lady Lucas, unlike Lady Catherine de Bourgh, was not born to her title, and has little money of her own. Charlotte's plight is desperate. The Lucas sisters have miniscule dowries, and Charlotte's sisters are held back from society, until Charlotte is married. Charlotte's brothers despair, because they will have to take care of her, if she does not marry. Unlike Anne de Bourgh, Charlotte Lucas must marry or face a dismal life of being a poor, unwanted spinster.
This is likely, because she is twenty-seven years old–long passed her first bloom. Mr. Collins, a pompous windbag, who is not only a clergyman, but the heir to Mr. Bennet's entailment, is a godsend. Mr. Collins dutifully requests the hand of Mr. Bennet's daughter, Elizabeth, to soften the blow of the entailment. When Elizabeth refuses him, Mr. Collins finds a warm welcome in the company of Charlotte Lucas. Charlotte is plain, but she is sensible. She sees the wisdom of marrying Mr. Collins. As Mrs. Collins, Charlotte will have gained the respect due to the wife of a parish clergyman. She will have her own home and family. When Mr. Collins inherits Mr. Bennet's estate, they will gain a house, an estate, and money. Charlotte is sensible enough to be grateful to Mr. Collins, and to improve him. She is clever enough to avoid his tedious company often enough at home.
Related Topics