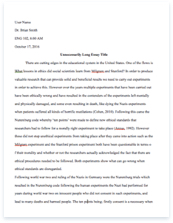 The whole doc is available only for registered users
A limited time offer! Get a custom sample essay written according to your requirements urgent 3h delivery guaranteed
Order Now
Jamba Juice (JJ) was founded by Kirk Perron in 1990. It is now a chain of smoothie restaurants with over ten thousands stores in the United States. According to the PESTEL analysis technique, Political plays an important role of a business life. Nowadays, with the economy regression, Government has been tight up the budget of spending and got more taxation project to people. Tax is increasing every year as well as inflation rate is going up lead to the cost of ingredient is more unpredictable pricing. In 2007, Jamba Juice had to buy raw materials on the spot market without protection against price volatility. In particular, a company would have to pay high prices for fruits and other herbals proteins in future. Economy also impact on the business. United States has been in the economic recession since 2007. This leads to consumer has to change their healthy living and eating behavior to adjust with the economic situation. Households tighten up their budget for spending. Therefore, it cost more money for JJ to focus on the company-owned model, it's to expand the menu and marketing.
Society is one of the key factors that business needs to take a careful analysis to create an efficient strategy. During economic regression, consumer shopping trend has been changed quickly. Young consumer experiences on new thing, new place or new setup instead go to favorite smoothie store. Consequently, JJ implemented creating tastier smoothies that utilized new raw ingredients to increase their loyal customers. Technology also plays a key factor in business strategy. Nowadays, no business can survive without participating in social media and online marketing. JJ has not used social media network such as Facebook, Twitter to promote as much as other business. Opening stores in different location is an advantage for customers because it is convenient to stop by. Furthermore, application on mobile device allows customers to do internet ordering to save time. Environment and Legal are not affect straight to the sale of business. Nowadays people focusing on healthy living and eating.
JJ has not promoted any efficient green ingredient in their menu to get a good look from consumer's perspective in order to support for their business. Five Force Analysis purposes on how much profit potential exist in an industry. Rivalry among Juice and Smoothie bar JJ is intense. Smoothie King, Planet Smoothie, Maui Wowi are not different to JJ. Those firms offer the same kind of smoothie chain concept. This tells that the revenue of JJ generate to other competitor. They have been stolen customers from those competitors. Potential entry has threated the growth of the current business, especially JJ when it is in the sinking boat of business. There are many service restaurants were planning to participate adding fruit smoothie in their menus such as McDonalds, Dairy Queen, etc. JJ has been struggled to deal with the cost of ingredients in order to low its price to meet the consumer demand. Besides the threat of potential entries, Substitution is also an obstacle for the business growth. Internet ordering, delivery business which is the best way serving to make customer satisfaction is currently blooming unpredictable.
On the other hand, Dunkin Donuts, Baskin-Robbins also carry many different kind of smoothies to satisfy their strategy one stop buying conveniently. JJ now faces to the substitution obstacle traumatically without strategy to make it standout uniquely. Buyer Power plays a key force during the five forces analysis. JJ customer niche include health-conscious whose desire in live a healthy lifestyle. Therefore, JJ has positioned it products as the best alternative to the conventional fast foods with regard to calorie content and sweetness as well as price sensitive customer will focus on the price and quality of their drinks. Supply Power is the only one force that does not affect the business remarkably. It has not changed much in the business. However, it also can become a threat of new entrance anytime if the suppliers feel unsatisfied with the contract with retail franchises. In short, JJ is going down of business because of ineffective strategy. There are many diagnosis problems that JJ is facing right now. To move business to better situation, JJ needs to understand how it ends up with these diagnoses in order to create an effective guideline for recovery.
Related Topics