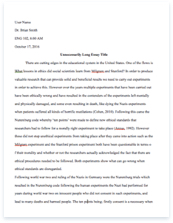 The whole doc is available only for registered users
A limited time offer! Get a custom sample essay written according to your requirements urgent 3h delivery guaranteed
Order Now
While reading the galleys of Ambeth Ocampo's forthcoming book Looking Back 5: Rizal's Teeth, Bonifacio's Bones in order to compose a blurb ("Ambeth Ocampo does it again! Couldn't put it down! 5 stars!"), we were reminded of his piece addressing certain rumors about our national hero. We heard the "father of Hitler" legend from one of Ambeth's earlier books; the Jack the Ripper theory is more recent.
Textbook history states that Rizal was in London from May 1888 to January 1889, spending time in the British Museum Library copying Antonio de Morga's Sucesos de las Islas Filipinas (1609) by hand because there were no photocopying machines at the time. Jack the Ripper was active around this time and, since we do not know what Rizal did at night or on the days he was not in the library, Rizal is now suspect.
The argument is that when Rizal left London, the Ripper murders stopped. They say that Jack the Ripper must have had some medical training, based on the way his victims were mutilated. Rizal, of course, was a doctor. Jack the Ripper liked women, and so did our own Rizal. And this is so obvious that many overlooked it. Jose Rizal?s initials, JR, perfectly match those of Jack the Ripper!
For someone who wrote a great deal on the most ordinary things, Rizal only made passing reference to Jack the Ripper in an essay on the Guardia Civil he wrote in the April 30, 1890 issue of La Solidaridad. Can this be added to the flimsy but growing list of circumstantial evidence to suspect Rizal?
Rizal's name appears on the long list of suspects in the Jack the Ripper website. There is even a forum dedicated to Rizal, begun by a certain "Amateur sleuth" who posts allegedly from Canada and signs these simply "Karen". Her first posting lists the following data:
"In 1888, [Rizal] was staying with the Beckett family at 37 Chalcot Crescent in Camden [London]; he was a doctor (ophthalmologist); he was good with weapons (was called "the swordsman"); he was a Malay; he was proficient in the martial arts; he would have been 27 at the time of the Ripper killings; he was short, had dark skin, dark hair and dark eyes; he came from a well-to-do family, was well-dressed and looked respectable; he came to London on May 24, 1888 on the ship City of Rome; he left London in January of 1889, and the Ripper killings stopped; he was multi-talented (could speak many languages, was a writer, poet, author, sculptor, artist); he was executed in the Philippines on Dec. 30, 1896 at the age of 35; had a romantic relationship with Gertrude Beckett, the daughter of Charles Beckett; he wrote letters to his friend Blumentritt from London, however there were no letters written to his family or friends from July 1888 to Nov. 14, 1888; after he died, his mother tried to procure his assets which consisted of some pretty nice jewelry, including gold cuff links and other baubles of diamonds and amethysts (gold chain with a red stone seal?); I think this man warrants further investigation, which I intend to do."
Ambeth Ocampo's books are more current and fun than The Buzz because no one will remember those starlet scandals next month but Ambeth's writings will be read in the decades to come. Blurb!
Related Topics