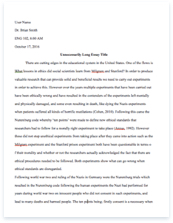 The whole doc is available only for registered users
A limited time offer! Get a custom sample essay written according to your requirements urgent 3h delivery guaranteed
Order Now
Logisuite 4.2.2 is outdated by 10 years, the license has expired, and would be extremely cost-and-time prohibitive to upgrade to the latest version Routsim is not integrated into Logisuite or Oracle financials to take advantage of the databases for –real-time currency valuation and profit or loss projections Managers buy whatever PCs they like and nothing is standardized Different types of Office Software
Telecoms has not been updated in 15 years and is not integrated with customer service database to improve call management efficiency The Service Provider for the telecom system is out of business and parts are not available for maintenance Executives are connecting non approved devices to the network WAN is outdated and is insufficient for the organization
The PBX is limited that only provides voice mail and call forwarding Solutions
Follow the lead of Standardization from the Brazil Site
Upgrade all the Unix servers to 11x and install appropriate patches Look into other shipping programs such as Infor ERP and see if it would be more cost effective. ERP allows for growth because it supports large businesses as well. However, if that is not an option, then upgrade Logicsuite but to a version lower than the lates Integrate Routesim into your shipping software and Oracle
Standardize the types of PCs managers can buy. Do not let them connect anything non approved and without a corporate image on it with all the appropriate antivirus software and patches. Also include Microsoft Office on the machines to avoid incompatibility issues with different Office Suites. Update the Telecommunication to a VOIP system. Mitel as well as Cisco and Avaya all have VOIP options that allow for easy integration with different sites. Call groups and pick up groups can be created so phone calls are easily transferred between phones. Also its an easy integration because you can use the existing CAT 5 lines run throughout the buildings and just jump the phone off the computer.
With the introduction of VOIP the call center can now have calls recorded for quality assurance and a you can integrate the customer service database to improve call management efficiency Purchase a Blackberry Enterprise server and new Blackberries for employees who need it. Enable remote wipe and require passwords on the phone as well as encryption in case the phone is lost or stolen Create a VPN that is linked to your Windows Login account. Only allow VPN access if needed for the job. Deploy Wireless Access points throughout the building with WPA2 enabled. Do not broadcast the SSID. Wireless is outside of the network and only gets you the ability to connect to the internet. If you want to connect to the Intranet then you must use VPN. Deploy 802.1X to only allow approved computers on the network by their MAC addresses Sao Paulo Brazil
Security Policy in Spanish
Common password used for VPN
No anti-virus or anti Malware is installed
No account auditing for user accounts
No WAN Technician
No SLA for service response
Solutions
Have the Security Policy so its both in English and Spanish
Get rid of the common password for VPN and link it to active Directory. Only allow access to the VPN if it's a business requirement. Not everyone needs access back to corporate Deploy SEP throughout the network to combat viruses and Malware Hire another technician that has a strong WAN and LAN background. Preferably with a CCNP certification Find out from local ISPs what needs to be done to get an SLA and decide with company to go with. Enable account auditing and develop a policy of what the departments business needs are and only allow them access to that. Any more access requests will have to be submitted in writing and approved by management. Warsaw Poland
Basic Network Connectivity
S&S , the freight forwarding application is old and does not interface with the McCormack dodge accounting and finance system Public Wireless is using WPA and has no password
Solutions
Upgrade the network connectivity by using gigabit switches and fiber connections to connect the switches to each other Purchase a T1 line because an IDF should not have slow connectivity Talk with the people who use S&S. Find out what they need the software to do and find an affordable alternative that will integrate with the current finance system. Use WPA2 on the Public Wifi and place a password on it that links to the users login. Do not broadcast the SSID and do not allow the Public Wifi on the private network without a VPN connection.
Related Topics