Is Special Revelation Better Than General Revelation?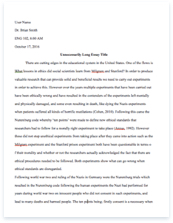 The whole doc is available only for registered users
Pages: 2
Word count: 489
Category: God
A limited time offer! Get a custom sample essay written according to your requirements urgent 3h delivery guaranteed
Order Now
There is often debate about whether God is actually existent. People claim that God's existence can be proved by revelations, both special and general. However, there is also a problem of which type of revelation is better than the other. I believe that special revelation is better than general revelation. Firstly, special revelation is direct intervention of God that really makes an impact. A general revelation which is supported and believed by lots of people is indirect and a person's life often changes severely because of a special revelation. For example, take Allah's revelations to the Prophet Muhammad. Muhammad received revelations from God and from there, he passed on his given knowledge and nowadays, this one special revelation has become of the largest religions in the world. General revelation doesn't make as much of a mark and doesn't truly show people as individuals what God wants to give as a message. Furthermore, if it is actually legitimate, special revelations that a person may have can be taken as the truth if there is nothing like a mental illness against it. Special revelations are more powerful and deep and aren't just speculation.
General revelations don't actually have any proof and there is no direct intervention from God to all those believing in this revelation. People change because of special revelations, like St Paul and his conversion on the road to Damascus. Without him having this revelation, Christianity would probably not be as successful as it is and the some general revelations would be different or not even exist. However, general revelations are easier to trust. More people are involved and with a stronger belief, the revelation becomes more truthful. With a special revelation, there is no way of telling whether it is actually true and there is no proof, as it is often only one person who experiences it. Prayer, a general revelation (or sometimes special), is done by lots of people and a central part of worship in many traditions. This makes it stronger with more people backing it and many more people saying they feel as if it is related to God.
Also, special revelation cannot be proved to be true. There are always natural explanations available like hallucinations and so general revelations where people all share the same explanation of their beliefs (in a God) are more reliable. Holy Communion is the most important part of services in most Christian churches. They believe that it commemorates the last supper that Jesus had with his disciples and that God reveals himself through the bread and wine. More people can believe this without questioning, therefore making it more effective and meaning it can be shared and spread with more believers. Overall, I think special revelation is the stronger of the two due to its power and effect on people's lives, as well as the influence it has had on the religions of today. Although general
Related Topics