Introduction to Information Technology Management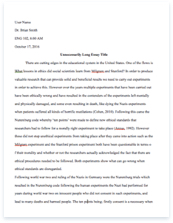 The whole doc is available only for registered users
A limited time offer! Get a custom sample essay written according to your requirements urgent 3h delivery guaranteed
Order Now
Information technology (IT) has transformed all aspects of 21st century business and everyday life. New IT investments continue to be staggering. Worldwide, over $2.5 trillion is invested in IT. In the U.S., over 50% of capital expenditures are related to IT. Information systems influence business processes, organizational structures, and the ways people do business, work, and communicate. Emerging technologies have triggered new forms of organization and business process innovation; they have also impacted organizational structure, culture, politics, decision making, and society as a whole.
IT is transforming how physical products are designed, how services are bundled with products, and how individuals interact with businesses and with other individuals. A silent transformation is occurring as more and more physical products use embedded IT to improve customer experience and product performance. The pervasiveness of IT is expanding global trade and changing how and where work is performed.
It is vital that future managers—in every area of business—have a working knowledge of modern IT, practical experience in its use, and management perspective on how IT is used in organizations. MIS 301 will focus on three broad issues: (a) data and enterprise systems; (b) IT and competitive strategies; and (c) emerging technologies. While there is some introduction to the practical business use of hands-on technology, the real value that McCombs majors will gain from MIS 301 will come from understanding the strategic business possibilities inherent at the intersection of business and technology. Data and Enterprise Systems:
1. Introduction to databases: Here you will learn high-level database design principles, and structured query language. This will give you a working knowledge to manage, retrieve and manipulate data. 2. Data analysis and modeling skills: This will provide working knowledge for data-driven decisionmaking using Excel and related data analysis tools. 3. Role of IT in supply chain management: Using cases we will explore how IT can transform supply chain. We will particularly focus on the need to recognize supply chain principles in enabling change, rather than IT functionalities.
4. Role of IT in customer relationship management: We will study how IT can be effectively used in understanding and acquiring customer preference/knowledge. We will explore emerging methods to extract hidden knowledge from databases.
IT and Competitive Strategies:
1. Economics of IT: We will explore how the fundamental characteristics of IT and the digital economy. We will investigate the role of pricing, versioning, customization, digital rights, lock-in, network externalities, standards, open source movement, and other competitive dynamics. 2. Strategic Issues: Here we will explore how IT and the digital economy is changing industry structure due to their unique economic characteristics.
3. Electronic commerce: We will study how electronic commerce affects competitive strategies, supply chain management and customer relationship management.
4. Innovations: Here we will explore IT-related product innovations, process innovations and destructive creations and their implications for business operations and competitive strategies.
Emerging Technologies:
1. Emerging issues: There are fundamental changes in how individuals obtain information in today's markets. Social networks and online search engines are widely used for information acquisition. This section will explore the role of social media and search engine in the digital economy. 2. New technologies: You will learn the business implications of cloud computing, utility computing, software as a service (SaaS).
3. Global sourcing: No study in IT is complete without understanding global sourcing of IT and ITenabled services (i.e., business process outsourcing). We will study what processes are desirable to insource or outsource and when to keep those domestic vis-à-vis offshore. We will study risk assessment and management.
Management Information Systems: Managing the Digital Firm 11/E, by Jane
Laudon and Kenneth Laudon. This text is available in a softcover, unbound, and eBook format. All versions have the same content, but each is in a
different format with a different price.
Option 1: Bound Paperback – highest price, stocked by the Co-Op. ISBN-13: 9780136078463
Option 2: Student Value Edition (unbound, 3-hole punched) – middle price, stocked by the Co-Op. ISBN-13: 9780136078944
Option 3: E-Book – virtual copy online at www.CourseSmart.com – lowest price. ISBN-13: 9780136078951. Note that the E-Book option takes the form of a 180day subscription and you cannot resell it after the end of the semester. The EBook is available from the publisher website (http://www.coursesmart.com/0136078958/?a=1773944).
MIS 301 Course Packet (Gu), available UT Copy Center GSB 3.136 (after August 25). .
Additional material will be posted on the Blackboard
Announcements, assignments, course schedule, additional readings and other information are available at Blackboard http://courses.utexas.edu/. Log in using your UT EID and select 10F Introduction to Information Technology Management.
Grading Policy
The final letter grade in the class will be based on a curve. The average grade in MIS 301 will be between 3.2-3.4. However, this average can be higher (or lower) based on overall class performance. You may expect the following grade distribution: approximately 30-35% will receive an A, about 10-15% a grade of C or below, and the rest will receive a B. However, if the overall class performance exceeds the instructor's expectations, the percentages of A, B, C, etc. may change.
Class Participation, Attendance & Short Write-ups
It is important that you come to class ready to join the discussion on the day's reading. Your collective knowledge and experience add to the class learning, so everyone will share the job of keeping the discussion moving and productive. Students will be cold called, so it is in your best interest to come prepared and actively participate. In evaluating your class participation, I will take the following into consideration:  Useful
arguments expressed coherently and succinctly
Good analysis supported by case facts or your own experience  Constructive disagreement
Readiness to contribute when called upon
I expect that students to arrive on time to class. Coming in late or leaving during class time distracts class proceedings.
Assignments and Group Projects
Class work is comprised of short individual IT skill assignments and substantive individual and group assignments. Short assignments will be used to emphasize IT skills useful for your careers. There will be three significant assignments during the semester. The three assignments are on databases, data mining, and return on investments using Excel. These assignments will test your understanding of the concepts and develop significant level of expertise in using tools. There will be a group project that is due at the end of the semester. The details will be discussed in class. Exams
There will be two mid-terms and a final. The exams are non-cumulative. On these exams, you will be responsible for the material presented in class, in the course packet, and any required readings distributed in class/or on Blackboard. Questions on the exam may be multiple choice, true/false with justification, or short answer types. Any appeals about grades should be emailed to me or the TA within a week after the exam or assignment has been returned to you. If you miss a midterm exam for an extreme emergency, you can have the final exam grade count for both the missed midterm and the final. That one exam will thus constitute a greater portion of your course grade. The extreme emergency must be approved by the instructor BEFORE the exam date. Counting one exam twice is a high-risk move and not recommended. Homework & Assignment Late Policy
Homework and write-ups supplement and reinforce learning. Both are due at a specific time in proper format.
Homework handed in after the due time/day but during the next 24 hours will receive half credit.  Homework will not be accepted more than 24 hours late.
Quizzes, short write-ups are given in class; some are announced, others are not. They cannot be made up, even if you miss them because you are late to class.
Electronic Devices & NO LAPTOP Policy
Please turn cell phones, pagers, iPods, and other electronic devices OFF during class time. Based on strong feedback from previous students and agreement among all the MIS 301 instructors, the use of laptops is not allowed in this class. I recognize that some students prefer to take notes electronically on PPT slides. However, there is no way to control students checking email or stocks, using IM, playing games, going on Facebook, or surfing the web if laptops are allowed. The quality and flow of discussion is affected when people engage with laptops in these ways, and it distracts students who want to participate. PPT slides will be available on Blackboard in time for you to bring copies to class. Drop Policy
If University policies permit, you may withdraw or drop this course with approval by the withdraw/drop deadlines set by the UT. After the deadline, students who withdraw/drop the course receive a grade based on what they have earned in the course at that point.
Blackboard Use
Your use of Blackboard's email should be for course-related messages only; please see UT Austin's Acceptable Use Policy. Messages such as selling football tickets and posting party invites are not considered course-related unless your instructor has specifically allowed this usage for his/her class. Violations of the UT Austin Acceptable Use Policy will be vigorously pursued. Violators may face disciplinary action including, but not limited to verbal warnings, negative impact on grades, or loss of email privileges.
Upon request, The University of Texas at Austin provides appropriate academic accommodations for qualified students with disabilities. For more information, contact the Office of the Dean of Students at 471-6259, 471-4641 TTY.
Significant Assignment 1: Use the data in the case (available as an Excel spreadsheet file in the BB assignment folder) to estimate the percentage of customers who will purchase the junk mail reduction service at various price points (e.g., from $5 up $100). Based on your above analysis and any other relevant factors, recommend the price that Adios Junk Mail should charge. Submit your answer through Blackboard by 9/24 11:59pm.
Electronic
Commerce II
• Laudon & Laudon: Chapter 3 (Entire Chapter)
• Information Economy: What Every Manager Should Know (BB)
• Case Study: Microsoft in 2005 (CP)
• Helpful notes for MSFT case – P. Konana (BB)
• Due 10/20 11:59pm: Final Project status update
• Laudon & Laudon: Chapter 10.1, 10.2, 10.3
• Laudon & Laudon: E-Commerce Challenge: The Story of Online Groceries (BB)
• Andersen, Long Tail (BB)
• Bryjolfesson et al. From Niches to Riches: Anatomy of the Long Tail (BB) Short Assignment 4: Laudon & Laudon: Ch 10.5 – Using Spreadsheet Software to Analyze a Dot-Com Business. Due 11/3 11:59pm.
• Laudon & Laudon: Chapter 8
• Refer to BB for additional Material • Role of Cookies • Secure socket layer • Case: Information Risk Analysis at Jefford's (BB)
• Significant Assignment 4: Risk Analysis at Jefford's. Due 11/19 11:59pm
Social Media
• Laudon & Laudon: Chapter 10
• How Meeting In Second Life Transformed IBM's Technology Elite Into Virtual World Believers (BB)
• Case: UnME Jeans (CP)
Write-up 6: Describe a case of physical product reengineering and a case of digital convergence not mentioned in the readings. Limit your answer to 200 words. Submit thru BB or in class (due by the end of class).
Related Topics