International legal needs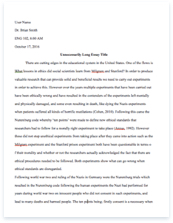 The whole doc is available only for registered users
A limited time offer! Get a custom sample essay written according to your requirements urgent 3h delivery guaranteed
Order Now
There is a need for international laws because of the emergence of different challenges and issues around the world. For example, after the Cold war's end and the industrial revolution, new events and changes in the world came alone; such as globalization and technological innovations. These events led to new matters like environmental problems, human rights, economic issues, etc. And consequently, the world politics were and still are affected by it. States voluntary compromise themselves with international laws, therefore it works because it has been the States themselves that have created the norms that are applicable to them and that are convenient for them to be fulfilled in the international arena. Examples of this are the agreements like NAFTA, and many others. And in my opinion, this is the main limitation of international law. In other words, in international law there is no police force whose purpose is to mandatory include a state into the application of its laws nor there is a court that has compulsory jurisdiction over all the States of the international community. In the end, it is up to the States themselves to decide before which international jurisdiction they will submit their disputes with other States or before which international jurisdiction their citizens will be subject.
The challenges of global governance are very complex. The irreversible nature of globalization imposes the need for a global community project. Globalization comprises a complex process in which international relations of multiple types are mixed: commercial, political, human, social, economic, financial, industrial, cultural and any other imaginable category. With this concept, we can think of ideas of union, of breaking down or weakening of borders, of cooperation, of freedom, of progress. Unfortunately, not everything works in this perfect way, international integration, commercial openness, free exchange, ultra-connectivity and other issues that come with globalization do not generate the same results for all the inhabitants of the planet. This is why, globalization increases the need for global governance, to consider laws and norms to equally benefit all nations.
Furthermore, International institutions are illegitimated and incapable of becoming agents of change. In the IFIs and in the WTO, decisions are made regarding the global economy that affect millions of citizens who did not elect the representatives of these institutions, while the enormous efforts of the UN agencies to combat social and environmental deficiencies have. In spite of everything, they were insufficient to solve the big problems such as poverty, injustice, inequality or environmental degradation. Finally, States, corporations and civil society also do not know how to solve the challenges generated by globalization. The States are not capable of generating ambitious international agreements, nor do they intend to delegate strategic plots of political power to other actors. On the other hand, the increasingly powerful corporations are limited to fulfilling the capitalist mandate that consists in generating their own economic benefit. These are some examples of the challenges that GG need to address but there are many more that just as important as these, such as the proliferation of non-state actors, among others.
Related Topics