Information systems proposal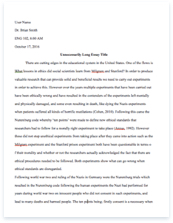 The whole doc is available only for registered users
A limited time offer! Get a custom sample essay written according to your requirements urgent 3h delivery guaranteed
Order Now
Introduction
The Classic Record Store will offer many alternatives in searching for the music that customers love to hear. The store will focus on finding music hits. Information systems will provide a better way to access more critical information to place orders with providers in the correct format to meet customer's needs. This system will benefit in many different areas and provide the company's growth. Information systems are both computer-based and non-computer based, but different types are needed to be successful. It is essential to include a functional area IS system, a transaction processing system, an office automation system, a management information system, a supply chain information system, and an electronic commerce system. For a better operation, this information structure will guide people in building activity reports, track credit card sales, handle payroll processing, and sustain the store's budget to remain consistent and to be ahead of other companies.
A company website will be created for people to find new music from almost every genre. Every customer can use the company software to record and download music to an iPod or an electronic device for easier transportation. Music can also be stored on a desktop or laptop hard drive, a CD Rom and can be transferred from computer to computer for trouble-free mobility. Customer service lines will be set-up to track consumer feedback and to support the business development according to the needs of the consumers. Using a variety of information systems can provide the basics for essential services, new products, and a strategic advantage that will result in higher sales and profits. Types of Organizational Information Systems
These information systems have many different functions and are very important to have a variety that will save valuable time and money.
Information Systems Functions:
Human resource management system – Supports activities within a specific functional area, such as payroll processing.
Transaction processing system – Processes transaction data from business events, such as checkout transactions.
Office automation system – Supports daily work activities, such as a Microsoft Office program.
Customer relationship management system – Supports vital customer information, such as previous purchases, needs, and wants.
Supply chain management system – Manages the flow of goods, services, and information among organizations.
Benefits of the Information Systems
The Classic Record Store can benefit immensely from these proposed information systems by:
1.Automatically accumulating important information
2.Saving time and money
3.Satisfying many customers
4.Keeping track of the important resources
5.Information will be exact
Information systems are used to save time and money by blocking the huge amount of manual labor. This will also provide many options from communicating with both the employees and the customers to the elimination of many inaccurate processes.
Drawbacks of the Information Systems
Expensive
System Failures
Inaccuracy
Needs manual assistance
Eliminates jobs
Affects the environment
Information systems are very costly for the initial set-up, which must be updated and maintained often. A backup file of the information is required in case the system crashes, and the data cannot easily be retrieved. If incorrect information is put into the system it can cause an error in the data and may need manual assistance to correct. With advanced technology, many overlapping jobs can be eliminated because a large portion of the workforce is no longer needed. The surrounding environment may be compromised because of the way these have been manufactured.
Proposed Actions
For this type of business, the recommendation of the initial information system set-up should include:
The transaction processing system
The office automation system
The transaction processing system will help with tracking the daily transactions, which would eliminate the hiring process for a managing position. The system would remove most of the manual work because it is easier to use and can be a time saving option. Other information such as inventory counts and total sales for the period is accessible. The office automation system is formatted with templates and examples, which will take away half of the work daily. Starting out with these two basic systems would significantly enhance productivity and additional systems could be added at a later date.
Closing
Information systems are helpful in the business area today because of the time saving options while retaining creativity and accuracy. These systems may fail once in a while, but the advantages truly outweigh the disadvantages that can mean the difference in staying ahead of the competition. As a result, the Classic Record Store can make more money and also save time with the cost in information systems.
Related Topics