Influence of Social Themes In Pride and Prejudice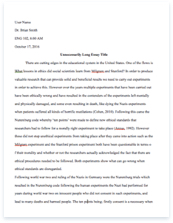 The whole doc is available only for registered users
A limited time offer! Get a custom sample essay written according to your requirements urgent 3h delivery guaranteed
Order Now
Social expectations, such as beauty, mannerisms, and social class, can cause many to act as something they are not. This was even more true in nineteenth-century in England, where Jane Austen's Pride and Prejudice is set. Throughout the novel, main characters Elizabeth Bennet and Fitzwilliam Darcy navigate social influences and their own internal judgements to eventually find love with each other. Jane Austen's Pride and Prejudice uses the topics pride, prejudice, and social class to influence the relationships and interactions of the novel's characters.
To begin, pridefulness plays an essential part in the relationships between characters in Pride and Prejudice. Darcy's pride in his wealth and high social status causes him to judge Lizzy before really knowing her. He first sees Lizzy at a ball, when she is pointed out to him by Mr. Bingley. He claims that she is "tolerable, but not handsome enough to tempt [him]; [He is] in no humor at present to give consequence to young ladies who are slighted by other men" (Austen, 13). Darcy is most definitely blinded by his own pride, since "he does not find Elizabeth attractive because she is not of a social class in which he expects to find desirability" (Campbell, 207). Additionally, prejudice from a lower social class can influence judgements of others. For example, Lizzy's prejudice towards Darcy influences her judgement of him throughout the novel. After Darcy's proposal, Lizzy considers the gracious gesture and realizes that it "was gratifying to have inspired unconsciously so strong an affection. But his pride- his abominable pride-" (Austen, 242). Despite Darcy's obvious proclamation of love, Lizzy is blinded by her own prejudice towards him to see this. This is due to "her 'prejudice' […] [stemming] from her wounded 'pride', from her sense of vulnerability" (Mazzeno, 298). Although pride and prejudice clouds characters' judgements, they also provide essential character change. Lizzy, for example, realizes that her own prejudice has caused her to judge Mr. Darcy, and miss his true intentions. She recognizes her fault and claims that "Had [she] been in love, [she] could not have been more wretchedly blind! But vanity, not love, has been [her] folly. […] [She] has courted prepossession and ignorance, and driven reason away" (Austen, 259). At first, Lizzy finds no fault in her judgements of Mr. Darcy but she later " understands her prejudice to be a product of her vulnerable pride, and beneath that pride- ready to return with a vengeance- is the feeling of shame" (Mazzeno, 298). In conclusion, the inner pride and prejudice that both Lizzy and Darcy possess cause them to have clouded judgements of each other, but ultimately lead to great character change in the end.
Secondly, social classes in Pride and Prejudice influence the interactions and judgements between characters. A lower social class can influence one to act irresponsibly in regards to societal judgement. Lizzy, being from a lower social class, does not place too much importance on acting proper and ladylike. This is shown when she visits her sister in Netherfield, having to walk instead of taking a carriage. She is seen "crossing field after field at a quick pace […] and finding herself at last within view of the house, with weary ankles, dirty stockings, and a face glowing with the warmth of exercise" (Austen, 39). Despite needing to be married off at some point, Lizzy "learns from Mr. Bennet to delight in 'anything ridiculous'" (Robinson, 73). This shows that she does not care too much for the judgement of others, and is more individualistic than her sisters. In addition, being part of a higher social class can cause one to misjudge others. The Bingley sisters gossip about Lizzy after seeing her untidy state from walking all the way to Netherfield. After Lizzy's entrance, the Bingley sisters discuss how they "could hardly keep [their] countenance. Very nonsensical to come at all! Why must [Lizzy] be scampering about the country, because her sister had a cold? Her hair, so untidy, so blowsy" (Austen, 43). This shows that "for the Bingley sisters, looking 'wild', having 'blowsy' hair, and wearing a muddy petticoat are tacets of appearance inconsistent with beauty" (Campbell, 212). Because the Bingley sisters are so focused on appearance, they do not recognize Lizzy's dedication and care for her sister, but only her untidy attire.
To conclude, Jane Austen's Pride and Prejudice utilizes both the pride and prejudice of Lizzy and Darcy, and the social classes of nineteenth-century England to influence to interactions between the novel's characters. Knowing this, the reader can learn not to let social influences affect their judgements of others. 
Related Topics