INDP, Kudler Fine Foods-Final Paper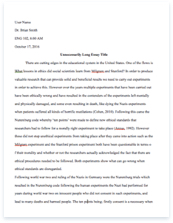 The whole doc is available only for registered users
Pages: 5
Word count: 1169
Category: Computers
A limited time offer! Get a custom sample essay written according to your requirements urgent 3h delivery guaranteed
Order Now
A network is defined as computer components such as hardware, assorted cables, and fiber optics, networking equipment used to link a company's computers so that they can assign files, printers, software, and additional computer-related assets across short and long distances. Kudler Fine Foods is a specialty and gourmet food company with the home office in La Jolla, CA and two other facilities in Del Mar, CA and Encinitas, CA. The Founder wanted to link all three locations from the home office. Due to recent economic development and overall business success at each of the three locations, the founder future projection was that she would be adding numerous new locations over the next two years. The Founder required an assessment of the network layout to support the combining of the current three facilities and future expansion. Currently there are three network diagrams for the KFF; we need to link the stores in Del Mar and Encinitas to the home store in La Jolla, CA.
First, we must identify the Network components required in the Network diagram layout. The current network Topology isn't set-up effectively or cost efficiently to operate the growing and successful KFF stores. It requires several network, software and system upgrades that would add to the growth of the company. The major network components devices are a Network Interface Card (NIC), a Hub, Switches, Servers, Cables and connectors, firewalls, work stations, wireless access points, Wide area networks (WANs), Routers, VOIP phones and Modems. 1. All three stores networks are built around a 100 base T environment. Install a Wide area networks (WANs), which might take the form of a company's head office linked to the other two facilities and additional new stores spanning several states, 2. Main Server (IBM blade server system C3000 running UNIX as its OS) – We will link the two local servers from Del Mar/Encinitas to the home office Main Server in La Jolla, CA. The main server runs the corporate SAP ERP SW, the print/file services, the entire network services, email, storage control and the web. 3. Back-up Server (10TB NAS) – maintain a backup server at the home office, increase its storage capacity. 4. Back-up power (15KVA APD UPS) – located at the home office to provide back-up power for the entire three complexes computer system plus any expansion facilities 5. Set-up the 19 plus five additional VOIPs at the home office and twelve (double for each of the two other California stores) using wireless routers. With these changes, the Kudler Fine Foods will continue to advance and prosper in this competitive environment.
KUDLER INTEGRATIVE NETWORK DESIGN PROJECT
This is a small sample diagram of part of the projected network for the three Kudler Fine Foods restructoring.
. In order to have security on the Kudler Fine Foods network that grows with the business, it's vital to follow these five procedures: security hardware and software should be accessible and extensible. "Accessible" means the administrator will add users and locations without worrying about hitting a ceiling. "Extensible" means the administrator can input features and adjust the security procedures as needed. Accessible and adaptable security technology ensures the security remains up to date while protecting the business security hardware and software. Identify hardware and software needed to secure your choice of networks against all types of electronic threats. To secure the Kudler Fine Food network against every type of network threats, you need to identify the hardware (Router/Firewall and Switch) and software required, the number one protection is the Firewall, and a firewall continuously inspects interchanges and connects it against a set of preprogramed guidelines. (Meier & CO., 2003)
Vendors that sell to larger enterprise customers will most likely have developed solutions designed to meet the most demanding security needs. These vendors will have tested these solutions extensively and will most likely be the first to market with new solutions as security threats warrant. Many vendors apply the advanced technology they've developed for enterprises to products tailored to the small and medium-sized business market. Pinpoint network threats and describe the countermeasures. The following are a few of the known network threats that can impact any company, especially a small outfit like KFF. Viruses, worms, bombs, and Trojan Horses can be stored on servers without the user knowing it. The countermeasure is to run scheduled anti-virus software. Trap doors are tools built within a system by an unauthorized originator or system administrator that gave a person successive illegal access to the system, the countermeasure is to ensure background checks are done on everyone employee assigned to sensitive department and any outside personnel approved to perform any duties on sensitive programs or jobs.
Denial of service attacks are physical threats of a network to make it unavailable, to prevent this type of threat you must perform this countermeasure of using resource and bandwidth throttling techniques and filter all data inputs. Use a network Intrusion Detection System (IDS) because these can automatically detect and respond to SYN attacks. (Meier and company, 2003) Spoofing attacks means spoofing a user identity, the counter measure is to use strong Authentication, do not store passwords in plaintext and protect authentication cookies with Secure Sockets Layer (SSL). Filter incoming packets that appear to come from an internal IP address at your perimeter. Filter outgoing packets that appear to originate from an invalid local IP address. (Meier and Company, 2003) The secure router, firewall, and switch configurations are the core network components. The router is the first security wall you arrive at.
It is responsible for forwarding IP packets to the networks to which it is connected. The router itself must also be secured against reconfiguration by using secure administrative interfaces. (Meier & company, 2003) Distinguish between local area networks (LANs), wide area networks (WANs), and wireless technologies. Local Area Networks (LANs) connects several computers that are within the same building. Wide Area Networks (WANs) connects several LANs that are separated by numerous miles and Wireless Local Area Networks uses radio frequency to connect computers without using any wires. These computers must be very close together to maintain this connection. (MEIER and Company, 2003)
Explain the concepts and building blocks of today's data communication networks, such as switches, routers, and cabling. Most business networks today use switches to connect computers, printers and servers within a building. A switch serves as a controller, enabling networked devices to talk to each other efficiently. Switches and routers are the building blocks for all business communications, from data to voice and video to wireless access. They can improve profitability by enabling your company to increase productivity, trim business expenses, and improve security and customer service. (Cisco System, 2014)
Reference
Apollo Group, Inc. (2011). Virtual Organization Portal-Smith Services Consulting Inc… Retrieved from https://ecampus.phoenix.ed Cisco System. (2014, August). What is a Network Switch and Router? Retrieved from http://www.cisco.com MEIER, J. D., MACKMAN, A., DUNNER, M., VASIREDDY, S., ESCAMILLDA, R., & MURUKAN, A. (JUNE 2003). Securing Your Network. Retrieved from http://msdn.microsoft.com/en-us/libraryff648651.asp
Related Topics