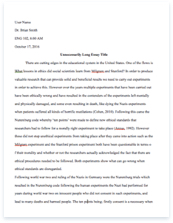 The whole doc is available only for registered users
A limited time offer! Get a custom sample essay written according to your requirements urgent 3h delivery guaranteed
Order Now
Dear Colleagues, This 'bumper' issue says so much, what more to say! But one tries  Let's begin with business. As soon as the initial feelers of recovery were felt, the partners got into the driver seat. Be it strategizing at the APMM and internal meetings, enhancing visibility through seminars or saying a sincere thank you through our dinners – we were on the move! And this year the APMM was different, not just in terms of content, issues or interactions, which seems to ever increase; but in terms of participation by our associates from Pune, Ahmedabad and Chandigarh. Kudos to them for gelling as a team and contributing so much to our efforts.
Wow! 19 years have flown by. My before and after photographs clearly tell a story. Anniversary was fun and I was persuaded into exhibiting my 2 left feet, thanks to the young ladies there. One should remain alert and not get talked into unfair deals by the so called 'fairer' sex. Next anniversary, I come better prepared with dancing lessons! What a pleasure to have in our midst so many new faces (and such wonderful people too), many well deserved movements upwards and so many possibilities to look forward too. Are you all ready to roll? As regards my affirmation, let's see which left leg steps forward first….. Keep working, keep partying.
issue XXXIII January-March 2010
INDIAN SERVICE INDUSTRY
The service industry forms the backbone of social and economic development of a country. It has emerged as the largest and fastest-growing sectors in the world economy. The service sector has shown a growth rate higher than that of agriculture and manufacturing sectors. This sector covers a wide range of activities, such as trading, transportation, communication, financial, real estate and business services. In India, the services sector, as a whole, contributed as much as 68.6 per cent of the overall average growth in gross domestic product (GDP) between the years 200203 and 2006-07. The most important services in the Indian economy have been in the health and education sectors. These are one of the largest and most challenging sectors and hold a key to the country's overall progress. A strong and well-defined health care sector helps to build a healthy and productive workforce. The era of economic liberalisation has ushered in a rapid change in the service industry. As a result, over the years, India has been witnessing a transition from agriculture-based economy to a knowledgebased economy.
The knowledge economy creates, disseminates, and uses knowledge to enhance its growth and development. One of the major functional pillars of this economy is Information Technology (IT) and IT-enabled services (ITeS) industry. IT continues to be a dominating sector in the overall growth of the Indian industry. Another major and upcoming sector is retail. It has been one of the fastest growing sectors both in terms of turnover and employment. Many national and global players have been investing in the retail segment and making all out efforts to further expand the sector. The service sector holds immense potential to accelerate the growth of the economy and promote general well-being of the people. They offer innumerable business opportunities to the investors. They have the capacity to generate substantial employment opportunities in the economy as well as increase its per capita income. Without them the Indian economy would not have acquired a strong and dominating place on the world platform.
Best regards
Ajay Sethi
bEWARE : COMPETITION CAN OVERTAKE YOU!
Who sells the largest number of cameras in India? It is not Sony, Canon or Nikon. The answer is Nokia, who's main line of business in India, is not cameras, but cell-phones. Indeed, cameras bundled with cell-phones, are outselling standalone cameras. Who runs the biggest music business in India? It is not HMV, Sa-Re-Ga-Ma or Sony. The answer is Airtel. By selling caller tunes, Airtel makes more than what music companies make by selling music albums that run for hours. If you imagine that Nokia and Bharti are breathing easy, you couldn't be far from the truth. Nokia has reportedly acknowledged that it missed the smart-phone bus. It admits that Apple's iPhone and Google's Android can make life difficult for it in the future. But one never thought that Google was a mobile company! The essential point in this context is, "Who is the competitor?" In 2008, the toughest competitor to British Airways, for international flights in India, was not Singapore Airlines nor Indian Airlines, but the videoconferencing services of Hewlett-Packard and Cisco. Senior information technology executives in India and abroad, were compelled by their headquarters, to use videoconferencing to keep travel costs in check. India has two favorite pastimes – films and cricket. The two are distinctly different.
Come Indian Premier League (IPL), the two markets collapsed into one. IPL brought cricket down to 20 overs, reducing the game to the length of a three-hour movie. Cricket began to compete with films. Things changed overnight. Desperate multiplex owners, requisitioned the rights for screening IPL matches at movie halls, to hang on to the audience. If the IPL were to become the mainstay of cricket, film producers would have to sequence their releases, so as to not clash with IPL matches. As far as the Indian public is concerned, both provide entertainment in 3 hour capsules! Amazing, is it not? Look at the products that vanished from India in the last 20 years. When did you last see a black and white movie? When did you last use a fountain pen? When did you last type on a typewriter? The answer for all the above, is "I don't remember!" One final illustration. Some 20 years ago, what were we using to wake them up in the morning? An alarm clock, which had to be physically wound up every day. It made so much noise that it woke you – and the rest of the locality! What do we use today? Cell phones. An entire category of clocks practically disappeared without warning. At a recent seminar, a speaker was heard saying "Have breakfast….or……be breakfast"! That sums it up rather neatly.
Budget Seminar – Delhi
The budget seminar was hosted at Hotel Shangri-La in New Delhi on March 5th, 2010 in collaboration with Bank of Tokyo MitsubishiUFJ. The seminar was presented by Mr Tatsundo Maki, Director, CCI, in Japanese, wherein he discussed the various changes in the direct and indirect tax provisions. Thereafter, he briefly discussed the services that have been brought under the scope of service tax. After the presentation, there was a Q&A session where issues were deliberated upon at length. This was followed by a sumptous dinner.
Budget Seminar – Singapore
CCI, in collaboration with Japan External Trade Organisation (JETRO), organized a budget seminar at Singapore which was presided over by Mr Tatsundo Maki, Director, CCI. The seminar was attended by more than 65 Japanese expatriates. While touching upon the various changes in the direct and indirect tax provisions, Mr Tatsundo Maki, also spoke about the changes brought about in the Service Tax Rules. This drew large number of queries on the subject, especially with regard to Export of Services. Mr Ajay Sethi, Managing Partner, deliberated on the Foreign Direct Investment Regulations. He also discussed the recent policy changes made therein. These were highly informative and had the audience asking for more! In the end, there was a lively Q&A session, which was followed by high tea and snacks.
PRESENTATION
Rohit Kalra (Manager) and Ashish Garg, (Deputy Manager) – Assurance and Compliance Division
To speak before a learned audience, consisting of senior chartered accountants of the West Delhi Study Circle and that too for the first time, really gave me goose bumps! But with the active support of my colleagues and peers in the Compliance Division, I was able to make it confidently! The presentation on Section 195 of the Income Tax Act 1961, relating to "Payment to non-residents –deductions of tax at source" was much appreciated. After Ashish had deliberated on the taxation angle, it was my turn. Since I was speaking before a large audience for the first time, I felt a bit nervous. As my presentation progressed, my inhibitions vanished. In the end, there was a interactive Q&A session, which was followed by a sumptous dinner. I will always remember this wonderful experience. I thank the firm for giving me this great opportunity. – Rohit Kalra
Prateet Mittal
Division
(Senior Manager)
and Arohan Massey
(Manager) – Assurance and Compliance
An invitation from the Karol Bagh West End CA Study Circle, to speak on "IFRS impact on Revenue Recognition and Disclosures", was a great challenge to both of us. Though we had spoken on various other topics earlier, the presentation at the Study Circle, was a great opportunity. The select gathering of around 50 practicing Chartered Accountants, was enough to set our pulse racing. While I discussed the "Disclosures under IFRS", Arohan deliberated upon the "IFRS impact on Revenue Recognition". Our allotted time was 90 minutes, which itself was a challenge. We felt as if we wont "survive" that long in front of such a mature audience, but in the end all went well. Overall, it was a great experience and we can never forget the love and encouragement we received, from senior members of the profession. – Prateet Mittal
STAFF VISIT
Arohan Massey (Manager, Assurance and Compliance Division)
My visit to Rourkela, on a management audit assignment, turned out to be the most challenging assignment, that I have handled in a long time. Rourkela, in early February, is quite warm and Rajgangpur, the place where our work was to be carried out, has extreme weather conditions. The assignment was concerned with the review of accounting and internal control process of a company, on behalf of one of our esteemed clients. It was a bit difficult to carry out a thorough review, but we took it upon ourselves to work diligently, in order to achieve our goal. The assignment lasted for over a month and was a great learning process. Our job was not only to find out the deficiencies, but also suggest solutions and it required great skill and dexterity. I sincerely thank all, including Ashish Dua, Prateet and Puneet for having contributed greatly, in making this assignment a success!
APMM 2010
This year's Annual Partner Manager Meeting (APMM) was organized at the picturesque hill station, Mussorie, which is an hour's drive from Dehradun. This year, the APMM was organised on a very large scale. Our associates from Pune, Ahmedabad and Chandigarh, took active part in the deliberations, by providing their valuable inputs. In his introductory speech, Ajay Sethi, Managing Partner, spoke of the vision of the firm and talked about achieving the 'numero uno' position, by the year 2016. Thereafter, various presentations were made, on how best to achieve the target. These were extremely informative and held the audience spell bound. At the end of the day long sessions, the RC team ensured that our evenings were relaxed and fun filled.
Team APMM
On the dais!
Ajay's Presentation
Conference time
Group huddle
Acting skills on display
Happy Birthday!
Have a bite, please!
Partymood!
Just Chill!
Enjoy the moment
All smiles!
Oh, so cold!
Photo session
Bye Bye Mussorie
EVENTS & CELEbRATIONS
Office Anniversary Celebrations – "ASA turns 19"
The day started off with all of us making a beeline for the venue of the photo session at the Asiad Village Complex. The office wore a festive look and there was happiness and cheering all round but in the midst of all this, work did not suffer at all. The celebrations were organized by the RC team, at Joy Luck Moon, at the Select City Walk Mall, in Saket. Though the programs were set for late evening, we started preparing to leave for the venue soon after 6 pm. The party started at 7:30 pm and some of us took to the dance floor, while a Disc Jockey played the latest Bollywood blockbusters. The excitement reached a crescendo with the cutting of a giant cake and everyone rushed to have a bite of the same. On this occasion, Dr Ashok Desai, Chairman, CCI, and Ajay Sethi, Managing Partner, spoke briefly about the anniversary celebrations and remembered the years gone by. The winners of the Best Sub-Committee was announced and SCAdmin led by Ashish Garg and SC-RC team led by Yogita, who was also the Master of Ceremonies, for the day, walked away with the winner and runner up trophy respectively.
Happy Anniversary!
Cheers!
First Prize!
Fun time!
Dancing to the beats
SC-Admin
Ooh la la!
Rock and Roll
Friends forever
Matching dance steps
Subhadra Ramchandran – Manager, Business Advisory Services Division Ms. Subhadra Ramchandran, joins as Manager, in the Business Advisory Services Division at our India Desk at Singapore. Subhadra, a qualified Chartered Accountant, has over 7 years of experience in Audits, Budgetary and Financial Control as well as consolidation of accounts. Subhadra works closely with our Delhi office and with SCS Global, our joint venture partner.
NEW JOINEES – DELHI
Vineet joins the Tax Division as a Senior. He describes himself as a hard worker. Honey Arora joins as a Research Analyst in the MI Division. She describes herself as an aggressive and confident girl. Sakshi joins the BAS Division as an Assistant Manager. She describes herself as an optimistic person. Gaurav Mahajan joins as an Assistant Manager in the MI Division. He describes himself as a self driven person. Sandeep Mynepalli joins as Deputy Manager in TAS Division. He describes himself as an optimistic person.
Pulkit Kohli joins the ACS as a trainee. He describes himself as a person who is always ready to help others.
MY INDIA DESK EXPERIENCE – Mathias Niehaus, Partner, Optegra, our associate in Germany When I met people from ASA/CCI, I was immediately convinced, that we found the ideal partners, to bring our common ideas to success. After the first trip to India in March 2009, this belief grew stronger and was accompanied by a feeling of trust and friendship, which has developed even more over the past year. Speaking to Ajay, gives me an impression, as to how clear his views are on our strategic alliance. Rajiv and Sunil, as the compliance and tax experts, have outstanding knowledge, which they have already presented in Germany and it is always a great pleasure to work with them. Also, I really enjoyed doing the IFRS seminar with Parveen, who shared with me his wide experience and knowledge. I can surely say that ASA is very well prepared for the upcoming IFRS application in India.
Lastly, I would like to mention about my good friend, Udit, with whom I have bi-weekly phone calls and it gives me great satisfaction to see his passion and diligence for our common efforts. His talent for organizing and fixing appointments, always puts me under pressure, whenever our colleagues from ASA visit our offices. With the establishment of the India Desk in Cologne and German Desk in New Delhi, ASA and Optegra, have forged a wonderful and solid alliance. The India desk, gives a lot of opportunities and benefits to both our firms, which will herald the formation of a consulting link, for compliance, tax and transaction advisory services between India and Germany. This first step, has to be followed by a big effort to establish our firms, as well known consulting players in Indo-German business circles.
MUMbAI EVENTS
Office Anniversary
This year's office anniversary, was a grand affair. As we completed another triumphant year, it was time to celebrate this in style. The RC team organized a group photo session and a gala dinner party at the 5 Spice restaurant, which serves speciality Thai and Chinese cuisine. The giant chocolate cashew cake was so delicious that everyone queing up to have a bite of the same. Anil Mehta cut the cake, amidst loud cheers and clicking by the shutterbugs. Thereafter, there was a brief speech by Anil Mehta, wherein he recollected some fond memories of the years gone by. After a round of drinks, everybody rushed to have the lavish dinner spread, which we enjoyed to our heart's content. It was a very proud moment for the ASA/CCI family.
Waiting for a cut!
Ready for a bite!
All smiles
Photo shoot
Oh…. such a long wait!
Corporate Dinner
The most anticipated event of the year, the Annual Corporate Dinner, was held at Mumbai on January 15, 2010 at the Mahalaxmi Racecourse. The brightly lit lawns added a royal touch to the surroundings. The list of attendees, included our clients as well as associates. Ajay Sethi, Rajiv Arya and Takeshi Saikachi, Manager, SCS Global, flew down from Delhi, to grace the occasion. The dinner provided an ideal opportunity, to informally interact with our guests and discuss various issues with them, with topics ranging from the economy to the present socio political situation in the country. The landscapes around the lawn created an aura, which went well with the guests and they were seen appreciating the setting. While everyone enjoyed the delicious snacks and drinks, the soft music in the background was a welcome addition, to the lively discussion. Soon the evening gave way to nightfall and the dinner area was thrown open for our guests, to savor the sumptuous and lip smacking dishes.
Budget Seminar
The budget seminar was organised by CCI, in collaboration with JETRO on March 4, 2010 at Marine Plaza, a meeting hall in South Mumbai. The seminar kicked off with a welcome speech by Mr Naoyuki Maekawa, Director-General, JETRO. Thereafter, Takeshi Saikachi, Manager, SCS Global, deliberated upon the impact, the recent budget, had on the various industry sectors. Himanshu Srivastava, Executive Director, CCI, wrapped up the proceedings with a presentation on the "The Recent Changes in FDI Regulations" which gave a bird's eye view of the various regulatory changes in Foreign Direct Investment in India. After the Q&A session, Mr Tokio Nishibashi, Senior Advisor, JETRO, gave a vote of thanks and our guests proceeded to have the delicious snacks and the lip smacking drinks.
NEW JOINEES – MUMbAI
Ashwani Satpute joins as a trainee in the ACS. She describes herself as a hard worker and one who is an avid learner. Balbhadra Shukla joins as a trainee in the ACS. He describes himself as a cheerful guy who loves fast cars. Kunal Pathare joins as a Senior in the ACS. He describes himself as a fun loving, caring and an avid fan of retro music.
bANGALORE EVENTS
Office Anniversary
Another year passed and as we turned nineteen, we completed an year of success and joy. The celebrations at our office, started with the traditional cake cutting ceremony by PR Jayakumar, which was then followed by a speech, which dwelt on the achievements of the past year, while welcoming the new one. There was bonhomie all round and the RC team arranged some wonderful games like, "Knock Knock, Guess Who?" and "Draw and Guess". This was then followed by delicious evening snacks and drinks. While we congratulated each other on the occasion, we wished our entire ASA/CCI family, across India, all the very best.
Completed 19 years
Let me cut it first!
Get together!
Budget Seminar
CCI, in collaboration with JETRO, organized a budget seminar at Hotel Le Meridian, in Bangalore. This seminar was attended by our esteemed clients. Takeshi Saikachi, Manager, SCS Global, gave a brief presentation on the budget. Thereafter, Himanshu Srivastava, Executive Director, spoke on the new regulations in FDI and their impact on investments from Japan. After the session, our guests met informally over high tea and drinks and further deliberated upon the issues, that were of concern to them.
Corporate Dinner
The Annual Corporate Dinner at Bangalore, was organized at the Gardensite Hall in Hotel Gateway. The event was an ideal opportunity to meet and interact with our clients and associates. The ambience of the place enchanted all our guests, while they freely mingled among themselves in the tastefully decorated lawns of the hotel. The event started off with the  serving of lip smacking snacks and drinks. As the evening progressed, dinner was served and our guests rushed to have a dig at the sumptuous dinner spread. The conversation centered around the Union Budget and the Indian economy, vis a vis the global economic scenario. The party went on till around midnight, when we bade our guests goodbye and wished them a wonderful year ahead.
NEW JOINEES – bANGALORE
S.M. Ravi Kumar joins as a trainee in the ACS. He describes himself as a hard worker who is committed and honest. Palaksha B.E. joins as an Accounts Assistant in the Admin Division. He describes himself as an efficient person. Nagraj joins as Accounts Assistant in the ACS. He describes himself as a person who likes to share his knowledge. Uthappa joins as an Audit Assistant in the ACS. He describes himself as a person who has a positive attitude. Ramesh joins as Accounts Assistant in the ACS. He describes himself as a hardworking person.
Aradhya joins Admin as an office boy. He describes himself as a workaholic.
Pramod Bhojwani joins as Deputy Manager, in the ACS. He describes himself as a multi-tasking expert.
Dhanya Bhat joins as Article Trainee in the ACS.She describes herself as a creative person.
Talent Hunt Section – Sketches by Amol Rane
I had a hobby for sketches since childhood and slowly turned it into a passion. While in school, I had the opportunity to hone my skills and won some competitions as well. In college, I did some sketches of some of the leading movie stars, which were liked and appreciated by all. Though my work does not leave me with any spare time, I do take out some time from my hectic schedule, to pursue my hobby.
SOME APMM MOMENTS
Udit never missed this routine…. early every morning, he sneaked out of his room which he shared with his best buddy Sushil ….. and moved to the gym. Once inside, he went on to the treadmill and jogged for 15 minutes. This was followed by 20 pushups to maintain his muscles…. On the last day, Sushil was seen trying the push ups, but alas … he could not match Udit's …..
While Rohit was never seen near the gym, he did walk down Mall Road many times, often all alone!
On the second day, after the Admin presentation, there was a Q&A session where participants were goaded to think out of the box and ask questions….. As a result one could hear Laxmi and Vaishali for the first time in the conference.
At one point during the group huddle, in the evening, the tax team members, consisting of Ramit, Ashish, Pankaj and Sushma were seen standing in attention in the four corners of one room and rehearsing their presentation ….. The scene was witnessed from the terrace. What was missed, was that Sunil was sitting in the centre….
The girl who clicked the most photographs, was Geetika … Always requesting everyone for a shot she was obliged by all… Once she was shot by another photographer shooting pictures of her team members … a case of hunter, becoming the hunted…
The first timers to the APMM, Sundeep, Nitin and Ashish Dua contributed significantly to the brain storming sessions… they came up with fresh ideas …
On the last day, some members, after returning from Kempty Falls, had a quick lunch and proceeded to enjoy a rickshaw ride on the entire stretch of the Mall Road … just to save time, which they would have otherwise spent on walking….
The Bangalore and the Mumbai team members were totally chilled out … some of our Bangalore team mates slept with AC's on ….. while the Delhi team members, fresh from the frosty cold of Delhi, sunk into heavy pullovers, jackets and monkey caps …..
The Fortune Grace Resort, which is a prime property, was recently taken over by the ITC Group. O n e could see how efficient and planned there staff were, when once during a late night dinner, one could see them filling the big glass cans with Kellogg's cornflakes … in preparation for next mornings breakfast …
Yogita and Prateet, were the most sought after couple during the individual photo sessions …. They ended up being snapped the most number of times …
Bopanna and Sudan, were completely at ease with the freezing evening temperatures… it is quite an achievement considering that Bangalore does not have winters as such…..
Himanshu Srivastava, was the most congratulated individual… and he accepted these with his ever graceful demeanor.
Roshan, Narendar, Shushma and Vaishali were seen discussing there presentation among themselves… animatedly and ex c h a n g i n g notes…
Shweta showed her dumb charade skills quite well…..
There was nobody who did not take a stroll of the Mall Road ….everybody did!
Sundeep Gupta speaks on his experience at the APMM
It was an exhilarating experience to see the members of the ASA/CCI family put forth their views in a completely unbridled and uninhibited manner. Their sincerity, commitment and spirited conduct towards projecting their vision for the organization for 2016, certainly brings about a cohesiveness and determination in achieving it also. The APMM was an eye-opener, in more ways than one for me.
CONGRATULATIONS
Sundeep Gupta Director
Ashish Dua Associate Director
Himanshu Srivastava Executive Director
Prateet Mittal Senior Manager
Gita Singhal
Neha Gupta
Promotions
Subroto Bose, Ramit Katyal and Aarti Madaan were promoted to Manager, Deputy
Manager and Assistant Manager respectively.
Gita Singhal, Article trainee, in the Assurance Division, at Delhi, completed her CA in style. She secured the 34th position, in the Final Examinations. It was a great achievement by her. We wish her a bright future ahead. Neha Gupta, Management Trainee, in the secretarial division, qualified as a Company Secretary in the recently held Final examinations. We wish her all success in life.
The baton passes on…. Sunny Goel, Research Associate, in the Transaction Advisory Services Division, takes over as the new Chair of SC-Connect. We wish him all the very best.
New Contest for this quarter
Folks, as this Connect team signs off and a new team comes in, we take pleasure to announce a unique contest for all of you. The contest is, who did you enjoy talking the most last year and why?
Tied the Knot – Prateet and Yogita
Prateet Mittal, Senior Manager in the ACS Division and Yogita Khatri, Assistant Manager in the Market Intelligence Division tied the knot on January 19, 2010 at Delhi. We wish them a very happy married life and all the best for the future.
Best Dressed Professional Contest Winners
Udit Srivastava – Delhi B N Boppana – Bangalore Utkarsh Mehta- Mumbai
Some must visit places – Ajanta Ellora Caves
Located near the city of Aurangabad in Maharashtra, the famous Ajanta and Ellora caves rank amongst some of the most outstanding specimens of ancient Indian architectural heritage. The 34 caves at Ellora and 29 caves at Ajanta, were shrouded in obscurity for over a millennium, till John Smith, a British Army Officer, accidentally stumbled upon them while on a hunting expedition in 1819. These caves have been designated as World Heritage sites. It was only in the 19th century, that the Ajanta caves, lying deep within the Sahyadri hills, were discovered. They depict the story of Buddhism, spanning a period from 200 BC through 650 AD.
The 29 caves were built as secluded retreats of the Buddhist monks, who taught and performed rituals in the Chaityas and Viharas, the ancient seats of learning and nerve – centers of the Buddhist cultural movement. Using simple tools like hammer and chisel, the monks carved out the impressive figures, adorning the walls of these structures. The Ellora caves, 34 in number, are carved into the sides of a basaltic hill, 30 kms from Aurangabad. These exquisite specimens of cave – temple architecture, house elaborate facades and exquisitely adorned interiors. These structures representing the three faiths of Hinduism, Buddhism and Jainism, were carved during the period spanning from 350 AD through 700 AD.
Ajanta Architechture
Water fall in Ajanta Cave
Inside Ellora Caves
Carving inside Ellora Caves
LIMELIGHT – Mr. Malav Ajmera
Our Ahmedabad based associate shared his views about himself and also about his outlook towards life, in a recent chat with Connect Team, at Mussorie. We decided that we explore him a bit further. About Malav A true blue "Amdavadi" (born and brought up in Ahmedabad), Malav's schooling was from St Xavier's Loyola Hall, Ahmedabad. At college, Malav was actively involved in environmental awareness campaigns and did some very unique projects. After qualifying as a Chartered Accountant, Malav joined a firm in Ahmedabad and presently is a partner in the firm. Hobbies Reading professional books, magazines, playing tennis, as well as viewing television. Outlook towards life Balance is the key, one has to strike the right cord between work, family and friends. Besides one has to give 100% to whatever one does in life. Guiding Light Malav believes that one should not focus on the rewards, but should give one's best shot.
As a Husband Will have to say nice things about Malav, otherwise he would have censored this, but jokes apart, he has loads of patience and is very committed to work, his family as well as his friends. I like his fondness for reading, but do not approve his passion for viewing television.
As a Friend Malav is a kind hearted person who is also extremely professional when it comes to work. One can discuss any topic with him.
As a Colleague Besides being a thorough professional, Malav is an extremely warm hearted person, who is a pleasure to work with.
– Ankita
– Udit Srivastava
– Sundeep Gupta
(A member firm of NIS Global)
References:
Published at Head Office : K S House 118 Shahpur Jat New Delhi 110 049. Tel (91) (11) 4100 9999 Fax (91) (11) 4100 9990 Editorial Team Sunil Arora, Subroto Bose, A. Rajya Laxmi, Praveen Dagar, Akanksha Batra, Abhinav Bhilware, Mustafa Saifuddin, Rajiv Acharya, Pranjal Dharamshi Design Team Seema, Keshav and Alka
(in Joint venture with SCS GLobal)
www.cci.in
Related Topics