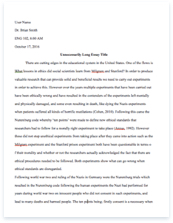 The whole doc is available only for registered users
Pages: 7
Word count: 1705
Category: Airline
A limited time offer! Get a custom sample essay written according to your requirements urgent 3h delivery guaranteed
Order Now
1.0 Introduction
Emirates Airlines is one of the most excellent airline companies and the headquarters are located in Dubai. At the beginning of the foundation, Emirates Airlines just lease a Boeing 737 and an airbus A300B4 with the development of the policy. The company expansion constantly and benefit a lot after three years. In 2003, the Paris Airshow, Emirates Airlines announce that they have bought 71 new passenger planes and the total value are 19 billion dollars. It makes the company become the largest buyer. In 2005, the 9th Dubai International Airshow, Emirates Airlines announce that they will buy 42 Boeing 777 passenger planes and the total value are 9.7 billion dollars. It is the largest deal in the world.
In 2006, The British Farnborough Airshow, Emirates Airlines signed an agreement to order 10 Boeing new planes and 747-8F passenger planes. The total values are 3.3 billion dollars. In November 2007, Dubai Airshow publicized a historical order form count for 34.9 billion dollars. The first A350 airplane will be placed in operation in 2014 and the Emirates Airlines will become the first company to use it. Emirates Airlines have two advantages lead to success: continued rapid growth and Invariable excellent service. They also have perfect expansion plan and their destinations are all over the world. Prior to now. Emirates Airlines have got 300 international awards. It was also rewarded "The world's best airlines" by British travel service company. It already becomes the most potential company in the world.
2.0 Mega Factors
2.1 International Element
Emirates airline is one of the famous airlines in aviation history which began in 1985 with two aircrafts which were borrowed. No longer after that Emirates airline become international and it is one of the best airlines in the world of aviation. No one can deny that There are also some other reasons that I believe make them this much successful in the world. Dubai and emirates are called United Arab Emirates and they tried to developed their tourism and commerce among the countries in the Middle East. One of their plans was increasing the number of passengers and tourists passing Dubai in transit. The second reason is employing the people with different nationality. While the passengers get into the airplane they will find out that the flight attendance who serves them is from their country and has their nationality.
The third factor is that the United Arab Emirates airline operates over two thousand and four hundred flights to one hundred and eleven cities in sixty two countries with one hundred and seventy aircrafts per week, that means most countries has at least one flight from Emirates to one of their cities . The fourth factor is because of their prices and services, if we compare United Arab Emirates airline to the other airlines in USA or Europe we will realise that they are cheaper and their services in or outside of flight is much better than Europe and USA airlines. In addition to, each country which Emirates has flight to, has sell office and website and its employees are from the same country so they can help the customers in buying the tickets or if they have any questions about the services in Emirates.
2.2 Economic Element
Emirates Airlines is the largest airline in the Middle East based at Dubai International Airport. As for 2011, Emirates Airlines was awarded Airline of the Year title by Air Transport World. Emirates order-book stands at 239 aircrafts that has a total value of approximately USD 84 billion. As of the financial year for 2010/2011, Emirates has carried 31.4 million passengers and 1.8 million tonnes of cargo to 111 cities in 62 countries across 6 continents. Emirates have been accused of receiving fuel subsidies from the Government of Dubai by many airlines. However, Emirates denied the accusation stating that fuel are being purchased the same price as well as the terms and conditions which accounted for more than 30% of Emirates total expenditure in the Financial Year of 2007/2008.
For Financial Year 2010/2011, Emirates have over 57000 employees across the globe. The gross revenue for the Emirates Group rose 26% to USD 15.6 billion while the net profit increased to USD 1.6 billion which is an outstanding 43% jump over 2009-2010. Customers of Emirates Airlines are mainly focused on passengers that want to travel by air. However the airport terminal is also diverse into a mall for more profit. There are a few risks that the finance may encounter, such as jet fuel price increase and currency risk. For the fuel price, Emirates have to closely monitor the actual cost as well as forecast cost while carefully managing the profitability. Emirates is also exposed to the effects of the fluctuation in foreign currency exchange rates which will indirectly affect the financial position and cash flow. Currency risks mainly arise from the earning activities in UK, Pounds, Euro, Australian Dollars and Japanese Yen.
3.0 Task Factors
3.1 Labour
Emirates Airlines is an international airline which belongs to Dubai government, it was set up in 25 May 1985. The headquarters is located in Dubai and Dubai international airport as a base to Emirates Airlines, now it has become one of the fastest growing airlines in the world. Labour is the aggregate of all human physical and mental effort used in creation of goods and services. Labour is a primary factor of production. It indicates human resource. Emirates Airlines just lease two aircrafts to fly between two large hub airports. The company hired the professional international personnel to provide better service in Emirates Airlines. Now it has the youngest, the most modern aircrew and become the third most profitable airlines in the world. Besides that, it still maintained average 20% annual high-speed to develop. This makes the number of flights rising rapidly around the world. Its success is closely linked with the labour. For a company or organization, labour always plays a very important role in its development. The main reason lead to success is powerful labour. It is hard to imagine that if there is no labour in the society. Labour has gradually become an essential part in our life.
3.2 Competitors
There are a wide number of range competitors of Emirates Airlines, which are competing to be the world's best airline. Traditionally Singapore Airlines has a traditional edge as it was a global airline much earlier. Singapore airline also adopted technological advances which has made it a preferred airline for many customers. The Inflight services especially the inflight entertainment. Choices and variety has attracted many new customers. Singapore airline has also better and vast connectivity which is well spread out. Besides that, Singapore Airline is a competitor to Emirates because Emirates has it connectivity in Middle East and Europe, Singapore airline on the other hand is well connected to Asian cities and the Australian cities. Apart from the Singapore Airlines, the competitions for Emirates are coming from other Middle East Airlines.
AL Etihad is also an airline that is run by the government of United Arab Emirates, with its support from the government Al Etihad is able to buy the latest Boeing and Airbus planes which are technologically advanced. With better fuel saving planes, other Middle East countries are also competing with Emirates. Middle East Airlines like Qatar Air, Oman Air and Gulf Airway are providing Middle East customers with much better connectivity to Europe, USA, North African cities and Asian cities. Moreover, all these Airlines also use latest aircrafts which makes travelling fun and economical as these new planes are using the latest technology. These are some the competitors to Emirates and apart from technology and connectivity, many other factors like choice of food, service and punctuality do help any airline to be competitive factors .Emirates need to be aware of new customer demands and be able to offer an attractive package of service together with better connectivity and better technologically advanced planes for cost efficiency and better profitability.
4.0 Question Number 5:
Do you think the chosen organization will be successful under the current leader in the future?
We think the Emirate's airlines will be successful under the supervision of H.H Sheikh Ahmed bin Saeed Al-Maktoum. This is because he has helped the company to bring in new technologies into their two new airplanes which is the A380 and Boeing 777. These aircrafts consume less fuel consumption compared to other airline planes. Besides that, the owner has preferred a strategic route to start his airlines company which is Dubai. Dubai is located at the centre as the main transit for flights from Asian countries to Europe countries. Emirates airlines offers flight services to all over the world compared to other famous airline companies, such as Etihad airways and British airways.
 5.0 Conclusion
Emirates Airlines is the best airline so far recognized by various awards compared to other airways internationally. We recommend you to fly with us for a better flight experience and secured trip as we cover flights around the world with our exclusive airbuses which is recognized worldwide. Besides that, Emirates Airlines is also listed in the top 10 carriers worldwide as of 2011. In terms of in-flight entertainment system, we are also updated with all the latest gadgets and technologies such as ICE (Information, Communication, and Entertainment) which includes movies, music and video games.
6.0 References
ATW Airline Industry Achievement Awards 2011[Online]. Available: http://atwonline.com/events/atw-airline-industry-achievement-awards-2011-0910. [Date accessed 15th Dec 2011]
Baidu – Emirates [Online]. Available: http://baike.baidu.com/view/808970.htm. [Date accessed 15th Dec 2011]
Baidu – Etihad Airways [Online]. Available: http://baike.baidu.com/view/628404.htm. [Date accessed 15th Dec 2011]
Definition – Labour [Online Dictionary]. Available: http://www.businessdictionary.com/definition/labor.html. [Date accessed 15th Dec 2011]
Emirates Airlines Official Website [Online]. Available: http://www.alianqiuhangkong.com/. [Date accessed 15th 2011]
Emirates launches a powerful new Chinese website [Online]. Available: http://news.carnoc.com/list/99/99507.html. [Date accessed 15th Dec 2011]
Etihad Airways – Story [Online]. Available: http://www.etihadairways.com/sites/etihad/my/en/aboutetihad/Pages/etihadstoryposting.aspx. [Date accessed 15th Dec 2011]
Singapore Airlines – About Us [Online]. Available: http://www.singaporeair.com/en_UK/about-us/. [Date accessed 15th Dec 2011]
Subsidy. The myths and facts about Emirates and our industry [Online]. Available: http://www.emirates.com/my/english/images/Subsidy%20-%20Myths%20and%20Facts%20August%20FINAL_tcm292-557688.pdf. [Date accessed 15th Dec 2011]
The Emirates Group Annual Report 2010-2011[Online]. Available: http://www.emirates.com/my/english/images/EK-AR-10-11_tcm292-750566.pdf. [Date accessed 15th Dec 2011]
Related Topics