Impact of Information Systems on Retail Sector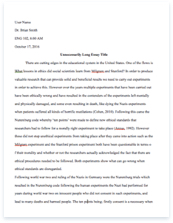 The whole doc is available only for registered users
Pages: 13
Word count: 3071
Category: Retailing
A limited time offer! Get a custom sample essay written according to your requirements urgent 3h delivery guaranteed
Order Now
IT has impacted retail sector to a great extent. Increasing competition in
the sector has made it mandatory for the companies to make the product available to customer as
* What they want
* Where they want
* When they want
* At most competitive prices
Information Systems helped companies to achieve this goal by
* Streamline functioning
* Study of purchase habits
* Connecting decentralized business units
* Inventory control
* Supply chain management
* New business models – online system
* Innovations in the field
Companies like Wallmart, Tesco heavily rely on MIS systems to study purchase habits of the consumer. Wallmart moved a step ahead by incorporating an innovative supply chain system where the vendor is notified the same time when a product is sold from the shelf. This makes sure that no product will ever get out of stock.
Information Systems
Information systems (IS) is the study of complementary networks of hardware and software that people and organizations use to collect, filter, process, create, and distribute data; which is further used at various levels in an organization for decision making. This gives rise to another definition of Information systems that states – An information system is any combination of information technology and people's activities that support operations, management and decision making
Information Systems
Information systems are used at all level in an organization. Generation of sale receipts to decision making by senior management, all has been made effective and efficient with the use of information systems. Different level in an organization have different functions so one information system cannot serve the purpose of all. Therefore there are different types of information systems depending upon the application;
Senior Managers
Middle Managers
Executives
Workers
Transaction Processing System (TPS)
A Transaction Processing System (TPS) is a type of information system that collects, stores, modifies and retrieves the data transactions of an enterprise. Transaction made by a system must qualify ACID test in order to qualify for TPS;
A – Atomicity
Atomicity means that a transaction is either completed in full or not at all. For example, if funds are transferred from one account to another, this only counts as a bone fide transaction if both the withdrawal and deposit take place. If one account is debited and the other is not credited, it does not qualify as a transaction. TPS systems ensure that transactions take place in their entirety. C – Consistency
TPS systems exist within a set of operating rules (or integrity constraints). If an integrity constraint states that all transactions in a database must have a positive value, any transaction with a negative value would be refused. I – Isolation
Transactions must appear to take place in isolation. For example, when a fund transfer is made between two accounts the debiting of one and the crediting of another must appear to take place simultaneously. The funds cannot be credited to an account before they are debited from another. D – Durability
Once transactions are completed they cannot be undone. To ensure that this is the case even if the TPS suffers failure, a log will be created to document all completed transactions.
TPS in TESCO –
A POS (Point of Sale) system is one of the best example of TPS system used by retail companies (TESCO, Wal-Mart etc.) Scanned Barcodes
Display Prices
Sales Bill
Payment
Inventory
Accounts
Database
Process Payment
Update Inventory
Search Database
Each product is bar-coded, which contains the information regarding the product. This barcode is scanned by barcode reader
Management Information System (MIS)
A management information system (MIS) provides information that is needed to manage organizations efficiently and effectively. Management information systems involve three primary resources: people, technology, and information or decision making. Management information systems are distinct from other information systems in that they are used to analyze operational activities in the organization. MIS process data from TPS based on predefined report formats which is then used by managers. MIS supports the decision making of managers to great extent for example in retail sector the availability of the customer data and feedback can help the company to align their business processes according to the needs of the customers. The effective management of customer data can help the company to perform direct marketing and promotion activities. TESCO use this system in Replenishment, Pricing Analysis i.e. Markdowns and Sales Management. Tesco uses one format Called RTI (real time link) with BizTalk and SQL server to provide management team of its head office a single view of supermarket sales data from all its more than 12000 stores. It provides managers a view of individual store performance, a strong base for other real time applications including inventory management and lab our monitoring. Tesco has also used the process of data mining by analyzing the information directly through the Electronic Point of Sale (EPOS).
Decision Support System (DSS)
A decision support system (DSS) is a computer-based information system that supports business or organizational decision-making activities. DSSs serve the management, operations, and planning levels of an organization and help to make decisions, which may be rapidly changing and not easily specified in advance. Typical information that a decision support application might gather and present includes: * inventories of information assets (including legacy and relational data sources, cubes, data warehouses, and data marts), * comparative sales figures between one period and the next, * Projected revenue figures based on product sales assumptions. TESCO – With the help of SAP Business Objects Polestar provided as part of SAP Business Objects Edge BI, TESCO guided data navigation application that helps TESCO to easily explore information and quickly answer important business question via simple search on daily, weekly, monthly and yearly basis. Moreover, it helps to analyze the salary trend on regular basis. Furthermore, with the help of SAP TESCO is able to analyze recruitment success rate, applicant statistics and dropout reasons. Moreover, provide to TESCO accurate data from the HRMS application and provide the tools to make better, more strategic decisions.
Executive Support System (ESS)
An executive information system (EIS) is intended to facilitate and support the information and decision-making needs of senior executives by providing easy access to both internal and external information relevant to meeting the strategic goals of the organization. It is commonly considered as a specialized form of decision support system (DSS). The emphasis of EIS is on graphical displays and easy-to-use user interfaces. They offer strong reporting and drill-down capabilities. In general, EIS are enterprise-wide DSS that help top-level executives analyze, compare, and highlight trends in important variables so that they can monitor performance and identify opportunities and problems. EIS and data warehousing technologies are converging in the marketplace.
TESCO – For minute to minute Oracle Credit-to-Cash Software solution enables TESCO mangers to drive working capital efficiency with integrated business processes that lower DSO (Daily Sales Outstanding), increase customer satisfaction, and maintain fiscal discipline.
Various Divisions
As discussed already IT has changed the way retail industry works. Innovation in IT gives companies a competitive advantage over the other players. IT has helped simplifying various functions of retail sectors, it has changed retail sector in following ways: a. IT and Retail alignment
b. Online Store – New Business Model
IT and Retail alignment
The IT industry has permeated through the retail sector and has become an integral part of it. The retail industry has been growing at a steady pace presenting more and more strategic & business opportunities every day. These opportunities play a vital role in attracting customers and retaining the customer base to stay ahead in competition. When IT gets in action in retail sector with solutions such as bar-coding, inventory management, BI solutions to electronic POS systems, the prime focus is to attain & attract more customers while keeping the costs low. These values come into picture by taking advantages of new sales channels, marketing & promotions, etc. Nullifying the errors and improved efficiency are the two key factors by the result of which retail organizations benefit by automating the business processes. Not only this, better and informed decision making capabilities has improved with real time information available to retail companies.
Inventory Management
Inventory management: Inventory management describes the method which is used to keep a track of stocks in retail business. We can define it as a program that allows the management of sales, payments and purchases. By deploying retail software or an inventory management system can help your business in identifying what you have, what are your needs and when you need thus helping you run a efficient business. Integrated with BI, inventory management system has the capability to keep a track of the items that are in demand and the items which are not. This helps in making a better decision making as it identifies the hottest and coldest items. It also helps in differentiating between slow moving items and items that are purchased frequently which helps in grouping them, pricing the slow moving items and other issues.
Standard ERP/CRM: The basic needs of a retailer who deploys ERP solution can be classified into two. First, to have an enterprise wide platform and second, to have a transaction management system. So in order to fulfill these needs many of the ERP vendors focus on developing retail ERP solutions that can help in consolidating all the functions. The retailers want that the entire solution should incorporate POS, supply chain, inventory reporting, billing management, etc. Now with the use of ERP system in place, it focuses more on retail centric components that fulfills the requirements of a retailer or a retail organization. With such a wide range of segments in retail sector that differs in nature & scope of operations, retail ERP package has the capability to meet the needs of such segments. Not only this, tasks such as track of inventory, stock, sales, MIS reports, etc are also handled with this. CRM solutions help in building relations with the customers by tracking their interests, their needs and their buying patterns.
POS terminals: POS or the point of sale terminals can be described as cash register replacements. They are the systems that have the ability to track, record customers' information as well as process and verify credit card transactions. For businesses such as outdoor sales kiosks etc, small options like wireless POS modules, credit card readers, etc are handy as they help them to record and process credit card transactions.
Supply chain management: Retailers are setting their IT based supply chain management system which will help them cut cost. Radio frequency identification (RFID) tags are evolving as a major technology to track goods and assets within the retail supply chain. There are already a number of global retailers using RFID-enabled tags on pallets, cartons and even individual items. RFID tags can carry more information than a bar code and can be scanned without line of sight by a high-speed reader from a distance of several meters.
According to retail consultants Kurt Salmon Associates, successful retail businesses of the future will be those that play an integral role in developing a winning supply chain with partners up and downstream, rather than focusing purely on tactics that deliver individual success. Kurt Salmon Associates estimates that the collaborative partnership approach could cut supply chain costs by 10 percent while improving the quality of the end product. There is a real desire for these networks to outperform one another; this will be a key drive in delivering cost-effective chains in the future.
Case Study – Walmart Retail Chain
Wal-Mart is the world's largest and most profitable retailer, For the fiscal year ending January 31, 2011, Wal-Mart reported a net income of $15.4 billion on $422 billion of revenue with a 24.7% gross profit margin. The Wal-Mart culture is built on obtaining the most current information about what customers want, getting the best ideas from employees about how to run the stores well, and sharing some of the profits with employees.
Point of Sale; a computerized system that identifies each item sold, finds its price in a computerized database, creates an accurate sales receipt for the customer, and stores this item-by-item sales information for use in analyzing sales and reordering inventory. Aside from handling information efficiently, effective use of this information helps Wal-Mart avoid overstocking by learning what merchandise is selling slowly. Wal-Mart's inventory and distribution system is a world leader.
Wal-Mart use telecommunications to link directly from its stores to its central computer system and from that system to its supplier's computers. This allows automatic reordering and better coordination. Knowing exactly what is selling well and coordinating closely with suppliers permits Wal-Mart to tie up less money in inventory than many of their competitors. At its computerized warehouses, many goods arrive and leave without ever sitting on a shelf. Only 10% of the floor space in Wal-Mart stores is used as an inventory area, compared to the 25% average for the industry.
With better coordination, the suppliers can have more consistent manufacturing runs, lower their costs, and pass some of the savings on to Wal-Mart and eventually the consumer.
Walmart and P&G – The Company entered into collaboration with P&G for maintaining inventory in its stores and built a reordering system which linked all computers between P&G and its stores and other distribution centers. The computer system at Walmart identifies an item which was low in stock and sent a signal to P&G. The system then sent a re-supply order to the nearest P&G factory through a satellite communication system. P&G then delivered the item to Walmart distribution center or directly to the concerned store.
The employee in the stores have "Magic Wands", a hand held computer which was linked to in store terminals through a radio frequency network. These helped them to keep track of the inventory in stores and backup merchandise in distribution center
New Business Model – Online Stores
Along with supporting efficient functioning of retail organizations, IT and IS have resulted in the development of a completely new business model i.e. online retail or E-retail.
Online shopping or online retailing is a form of electronic commerce whereby consumers directly buy goods or services from a seller over the Internet without an intermediary service. An online shop, eshop, e-store, Internet shop, webshop, webstore, online store, or virtual store evokes the physical analogy of buying products or services at a bricks-and-mortar retailer or shopping centre.
The largest online retailing corporations are EBay and Amazon.com, both are US-based.
Consumers find a product of interest by visiting the website of the retailer directly or by searching among alternative vendors using a shopping search engine. Once a particular product has been found on the web site of the seller, most online retailers use shopping cart software to allow the consumer to accumulate multiple items and to adjust quantities, like filling a physical shopping cart or basket in a conventional store. A "checkout" process follows (continuing the physical-store analogy) in which payment and delivery information is collected, if necessary. Some stores allow consumers to sign up for a permanent online account so that some or all of this information only needs to be entered once. The consumer often receives an e-mail confirmation once the transaction is complete. Advantages;
1. Price & Selection
2. Information and reviews
3. Convenience
Indian online retail sector is still in its budding phase. For the purpose of discussion we will be using examples from Indian online retail sector to understand detailed functioning of the system. We will use the following data to understand why more and more consumers are choosing online retail instead of store/mall channel. Survey – Growing trends in Indian Online retail
Did it ever happen to you that you saw a product somewhere and you wanted to purchase it the same time.
1. Application transforms Smart phones into credit card machine (Source – squareup.com)
Squareup is an iPhone/iPad and Android mobile credit card payment service that uses a small and inexpensive physical reader which transfers card swipe data to the app. This is then further used to process payment.
2. Store free shopping via text (Source – subports.com)
Subports is a retail shopping platform through which customers use text messages to purchase items. Merchants tag their products and distribute a short code, such that consumers who have their payment information tied up with subports can send an SMS to purchase that item.
3. In-App purchases for augmented reality content (Source – layar.com)
Layar is an augmented reality application for Android and iPhone. It takes the image being captured by the camera and combines it with information from GPS, magnetic compass and tilt sensors to determine the exact orientation of the phone. It uses this information to overlay points of interest on top of the picture coming from the camera.
4. Social shopping (Source – Aaramshop.com)
In India, Aaramshop is allowing consumers to use Facebook to shop for household items. The site, which partners with hundreds of local neighborhood shops and provides them a free online presence, then uses these small shops to deliver the goods. The consumer is saved the hassle of traveling to a store and the local shops generate new business by connecting with customers in their vicinity.
5. Mobile shopping (Source – tesco.com)
In 2011, Tesco installed virtual displays on the walls of subway stations in Seoul, South Korea to allow time-strapped consumers the opportunity to use their smartphones to select items from a "virtual grocery aisle." Those items were then delivered to their home by the time they arrived back home from work in the evening. According to this video, Tesco increased online sales by 130 percent.
Tablet enabled service
1. I-pod touch provides personalized shopping experience (Source – miele.com)
When shoppers visit appliance manufacturer Miele's store they are asked to register basic information and in return and in return are given an i-pod touch which leads them to a tailored guide to the store.
2. Floor staff equipped with hand held devices (homedepot.com)
Home depot distributed tablets to its floor staff. The handheld devices help staff with stocking shelves, locating inventory, communicating in-stores and other locations.
References
1. http://mohanchandran.files.wordpress.com/2008/01/wal-mart.pdf 2. http://www.prenhall.com/divisions/bp/app/alter/student/useful/ch1walmart.html 3. http://rossdawsonblog.com/weblog/archives/2011/04/future-of-retail-10-powerful-trends-and-1-meta-trend.html 4. http://www.scribd.com/doc/79844828/PDF-Information-Management-System-in-Tesco 5. http://www.docstoc.com/docs/1024659/Transaction-Processing-System 6. http://jumpthecurve.net/retail-marketing/the-future-of-retail-isnt-so-foreign
Related Topics