Immigration Reform Is One of America's Major Problem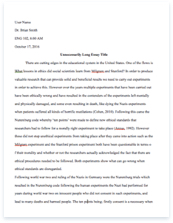 The whole doc is available only for registered users
A limited time offer! Get a custom sample essay written according to your requirements urgent 3h delivery guaranteed
Order Now
The deciding factors that can affect the midterm election are how immigration reform is taking place. It is a big issue since President Donald Trump believes that immigrants should not be allowed to work in the United States. He believes that in order to live in work in the United States you must have a residential visa to stay in this country and that all those who do not have a green card must leave the country. The other thing that get motioned a lot is how President Trump wants to build a wall in the Mexican border to prevent immigrants from coming to America. However, some politicians might disagree with this problem since it doesn't stop people from coming into the country and it requires a big amount of money towards building a wall in Texas.
A deciding factor that can affect the midterm election is gun reform in my opinion since there is a lot of high school shooting that has been happening in America. There are thousands of people who are being killed each year due to not having a policy in gun control. Republicans are known to be in favor of gun control which is why it can be a factor to the midterm election since the Democrat believes that everybody should not have the rights to own a gun/weapon. U.S. citizens believe that individuals who buys guns should not be able to have an easy access towards a weapon since this is often resulted in deaths.
Drugs could possibly be a deciding factor since there is that controversial issue if drugs such as weed should be legal to be sold in the market. Some say that weed should be allowed to be sold in a business since is serving many purposes to help heal a person health. So, there is always the problem that drugs should not be legalize since it will increase crime rate and is serving no purpose other than for enjoyment of getting high.
Women can be a deciding factor to the 2018 midterm election since President Trump has not had positive things to say about women at times. Women especially educated women are opposed on what he says such as women are only good for two things and that is to please a man's needs and being in the kitchen. Women have been stepping up the plate by feeling the need to run in the congressional campaign. Women have made major history in becoming the most diverse gender group in the 2018 midterm election. There were a lot of women of color who felt the need to speak about issues that is occurring in political by making sure the women's reform is being herd and that females deserve the same equal rights as males. He did very well during the presidential election and has had some great approval ratings but is one of the deciding factors that can play a positive or a negative outcome for the next election in 2020.
I believe that the midterm is hard to prediction since there are so many things that can go wrong before the election. For example, negative advertisement that is used to boost a candidate's campaign can either backfire and hurt their reputation, or it can impact their campaign in a positive way during a midterm election. An election can go in down is many ways. You can never know how many people turnout in the midterm election and some will can change their minds on the candidates that they were going to vote for at the last moment. It's hard to predict who many youths will be taking part in the midterm election since they do not participate much in the midterm election.
As a person who votes late, this can also impact the election since you never know if your ballot will be counted in or if it gets lost and thrown out. Social media can also impact the outcome of the election. Depending on how well the economy is running and the approval rating is going it can help researchers and politicians to understand if there will be some changes that will occur during the midterm election, however this was not the case for President Donald Trump. Therefore, it is hard to make such accusations since you never know how things ill turnout.
An error that can impact the midterm election is if a machine that is used cast a vote a person's vote its up getting switched. In this situation it is considered an error since a vote is not being tweaked to get more votes for a candidate that was not selected in the first place. Something else that can result into a false voting result is when the individuals who are supposed to tally up the voted marks ends up counting them wrong. This happens a lot since there are so many casting votes which makes it hard to tally the votes in correctly by only using your hands. However, machines have also been known to make errors as well.
Related Topics