Humanity's Responsibility to Nature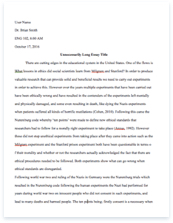 The whole doc is available only for registered users
A limited time offer! Get a custom sample essay written according to your requirements urgent 3h delivery guaranteed
Order Now
Saving of Rainforests
Tropical rainforests are an irreplaceable gift and they are spread widely on the earth. They are planetary life support systems that provide billions of people with food, shelter, livelihoods, medicine and clean water. The house of the greatest diversity of life on Earth, and are home to indigenous peoples and forest communities that have served as their guardians for generations. For these forest communities these rainforests are heaven for them in which there is no artificial things only mother nature is there with her original beauty. From the millions of decades rainforests are serving the mankind and wildlife.
If the rainforests are protected and restored that can be an important part of international efforts to nature rare and endangered wildlife, and achieve sustainable development. The rainforests have potential to change current scenario of the world. They are also the best climate change solution.
Extractive industries and land conversion for agriculture products like beef, soy, palm oil, and pulp and paper are driving tropical deforestation. Corruption, weak governance, inefficient land use and unsustainable patterns of consumption are making matters worse.
Each year, an area of tropical rainforests the size of Austria is chopped down. Data shows a loss of tree cover equivalent to the area of France, Germany and the UK combined in last decade alone. That is 27 football fields a minute. The number shows that how it will affect the future of mankind.
Around 3% of the world's tropical rainforests are on peatlands. Peatlands need special protection because when drained or burned, they release huge amounts of carbon dioxide. In last ten years there are numbers of these type of fire actually happened. So, it is necessary to protect the rainforests from this type of incidents. Over the last decade, a broad coalition of governments, indigenous people, scientists, nongovernmental organizations, business and civil society partners have working together on protecting tropical forests. The UN environment-led interfaith rainforest initiative, a multi-faith alliance that aims to bring moral urgency and faith-based leadership to global efforts to protect forests. The leadership, moral authority and unparalleled influence of the world's religion may, according to UN Environment, be the missing piece that will help end tropical deforestation.
The interfaith Rainforest initiative was launched at the Noble Peace Center in Oslo, Norway, on 19 June 2017. In a first-of-its-kind summit, Christian, Muslim, Jewish, Buddhist, Hindu and Taoist religious leaders joined forces with indigenous peoples from Brazil, Colombia, the Democratic Republic of Congo, Indonesia, Meso-America and Peru to make the protection of rainforests an ethical priority for the world's faith communities. These countries have more rainforests than any other part of world.
The Initiative is a platform for faith-based leaders and communities to work with indigenous peoples, governments, civil society and business on actions that protect rainforests and safeguard those that serve as their guardians. This Initiative unite the corporate sector and public sectors to come closer and work for the environment.
The initiative conducted inception mission in Brazil, Colombia and Peru in mid-2018, and now plants to hold multi-day country launch events in November and December, which will feature forest and climate workshops for religious leaders, community building, eco-theology training, interfaith dialogue and exchange, Multi-stakeholder planning on existing forest initiatives and potential areas for faith-based leadership, planning sessions for the initiative's country work, the identification of priority actions for the country program, convening and equipping multi-stakeholder Advisory Councils to develop an action plan, and official launch events for the Initiative's Country programs.
Inception mission in Indonesia and The Democratic Republic of the Congo are being scheduled for late 2018 and early 2019, respectively. The initiative's vision and mission; include short country profiles with key facts on forest cover and deforestation rates; outline the importance of forests to biodiversity, climate change, sustainable development and human right.
The Interfaith Rainforest Initiative is one of the implementation mechanisms to empower faith leaders and communities, share knowledge and scientific evidence and encourage investment in communities for the preservation and protection of rainforests. This initiative is explaining us that how the different communities accept their responsibility towards environment and working for protection of the environment.
Protection of Caspian Sea's Ecosystem
The Caspian Sea is one of the world's largest hydrocarbon reserves which is between five countries namely Iran, Turkmenistan, Azerbaijan, Russia and Kazakhstan. Five countries sign Environmental Impact Assessment Protocol for protect the environment surrounding the Sea.
On 20 July 2018 in Moscow, Russia; Littoral countries to the Caspian Sea have made a groundbreaking commitment to the Environment Impact Assessment Protocol under Tehran convention (Tehran Convention is the Framework convention for the Protection of Marine Environment of the Caspian Sea). Under this protocol, countries must follow a set of harmonized practical procedures for assessing the impact that a project will have on the environment in another state. It is like monitoring the country which is using the Caspian Sea part by the rest of countries. The main focus on impact on human health, fauna, water and soil when installing oil refineries, building major power plants or undertaking major deforestation, for example.
Countries that stand to be affected by a project will have the opportunity to comment on plans underway. They will then be entitled to receive an explanation as to how these comments were taken into account if the development goes ahead. The treaty aims to protect and preserve the Caspian Sea and its natural resources. The treaty mainly deals with Caspian sea's Ecosystem and Environment surrounding it. It is the only international environmental treaty signed between the Sea's littoral countries.
The Caspian Sea's varied levels of salinity between north and south means it hosts a unique ecosystem. Yet this is also highly threatened because as mention above the sea is a reservoir of Fossil fuel the oil and gas production being one of the main factors taking a heavy toll on the environment. The Sea's fossil fuel reserves are estimated to be one of the planet's largest-underlining the importance of the Environment Impact Assessment Protocol. The Sea is still the source of the majority of the world's caviar, but its sturgeon population has steadily declined, while the Caspian Sea is listed as endangered. This treaty is the perfect example for the understanding between countries and their responsibilities for the environment.
Paris Agreement-2017
There was a warning in UN Environment 2017 Emission Gap Report which warned that we are headed towards a 3 ˚C rise in global temperatures unless countries change the way they do business. They further added that in past few years we have seen significant changes in the building, agriculture, transportation, energy, industry and forest sectors towards carbon neutrality and sustainability. Carbon neutrality or having a net zero carbon footprint, refers to achieving net zero carbon emissions by balancing a measured amount of carbon released with an equivalent amount sequestered of offset.
Under Paris Agreement, all country-signatories should strive to formulate and communicate their long-term greenhouse gas emission development strategies by 2020. At that time 10 countries set their targets. By this agreement more than 20 cities and over 100 companies have committed to becoming carbon neutral, and an alliance of 60-plus state/regional, city governments and multinational businesses are now committed to 100% zero emission target.
Countries
 USA, the states of Hawaii and California have committed to becoming carbon neutral by 2045.
The Sweden committed to becoming a net-zero carbon emitter by 2045.
Netherlands sets a target that they reduce 49% greenhouse emission by 2030 compared to 1990 levels, and 95% cut by 2050, with a carbon-neutral electricity system.
New Zealand passes Zero Carbon Act in which they committed to achieve carbon neutrality by 2050.
The Republic of the Marshall Islands committed to achieving net zero greenhouse gas emission and 100% renewable energy by 2050.
Argentina, Canada, Chile, Colombia, Costa Rica, Denmark, Ethiopia, Fiji, Finland, France, Germany, Maldives, Marshall Island, Mexico, Monaco, the Netherlands, New Zealand, Norway, Rwanda, Saint Lucia, Spain, Sweden and the United Kingdom have committed, by 2020, to toughen their climate goals and limit greenhouse gas emissions more than already planned under Paris Agreement.
Cities
The governments of 19 cities – Copenhagen, Johannesburg, London, Montreal, New York city, Los Angeles, Newburyport, Portland, Paris, San Francisco, San Jose, Santa Monica, Stockholm, Sydney, Tokyo, Toronto, Tshwane, Vancouver and Washington DC – have committed to significantly cut greenhouse gases by ensuring that new buildings operate at net zero carbon by 2030, and all buildings in these cities, old or new, will meet net zero carbon standards by 2050.
In Italy, Milan will have a zero-emission historical city center by 2030; all fossil fuel vehicles will be banned from the city center by 2029.
Companies
Unilever, a member of EV100 electrical vehicle initiative has committed to making electric vehicle transportation the "new normal" by 2030.
BNP Paribas has committed to becoming carbon neutral by the end of the year in terms of the CO2 emission arising from its own operations, by reducing its direct CO2 emission by 25% by 2020; by using low-carbon electricity in countries where it is available; and by offsetting CO2 emissions that cannot be directly avoided or reduced.
Swedish furniture company IKEA has committed to becoming climate positive by aiming for only renewable electricity and heat in IKEA operations, and by promoting on-site renewable energy generation and new installations.
Chinese company Midea Group, the world's leading home appliances manufacturer, has announced that its All Easy Series R-290 residential split systems air conditioner is the first of its kind to obtain Blue Angel Certification for its ultra-low global warming potential, high energy efficiency, low noise and safety. The certification, owned by the German Federal Ministry for the Environment, Nature Conservation, Building and Nuclear Safety, represents the highest standards for energy efficiency, health and environment-friendliness of the home appliances.
USA Military on Renewable Energy
Fort Benning military base in Georgia, united states, is blazing a trail with an innovative windmill. The US military has long been interested in renewables for bottom line and energy security reasons, and the Navy's top brass frets that climate change-induced sea-level rise could impact naval installations. The Army has been quick to realize the operational advantages of renewables, as well as the importance of sound environmental practices for the health of its soldiers and the community at large.
Solar has been the military's preferred source of renewable energy and Fort Benning already had a 30 MW array installed by 2016. But wind energy is where the jobs are these days, and Fort Benning now has turbines fully housed in low-rise structures: the innovation is that they are designed to run on the updraft from an air-conditioning system, not on ambient winds.
The Army is doing its bit to help turn soldiers who have finished active duty into sought-after technicians. The project at Fort Benning is part of a wider scheme to set active military personnel up with specific, in-demand career skills before they leave the Army, rather than discharging them without any solid prospects.
The US military's biggest base on American soil has been drawing nearly half of its power from renewable energy since 2016. Fort Hood, in Texas, has shifted from fossil fuels to wind- and solar- generated energy to shield the base from its dependence on outside sources. Its 63000 solar panels, located on the base's grounds, and 21 off-base wind turbines provide a total of some 65 megawatts of power. Similarly, the Kentucky Coal Mining Museum converted to solar power to save money in the long term.
Clean Seas Campaign
UN Environment launched Clean Seas in February 2017 at the Economist World Ocean Summit in Bali, Indonesia. with the aim of engaging governments, the general public and the private sector in the fight against marine plastic pollution. On the same day, Indonesia announces that it is joining the campaign and pledges to reduce its plastic footprint by 70% by 2025. On the same month Kenya joins Clean Seas and announces its plans to ban plastic bags within six months.
After that Italy, Dominican Republic joins the campaign. Sweden joins the clean seas on 7th June 2017 and pledges roughly one million dollars to fund UN Environment's work on marine plastic. After that in six months around 45 countries joins the campaign. On the 7th December 2017 New Zealand announces its ban of microbeads in personal care and cosmetic products.
On 15th May 2018 Vanuatu becomes the first county in the world to ban plastic straws. After that on 30th May 2018 Chile announces its ban on plastic bags. On the World Environment Day (5th June 2018) Argentina, Guyana, Honduras, India and United Arab Emirates join clean seas. And on the same day India pledges to eliminate all single-use plastics by 2022. On 18th June 2018 Volvo Cars pledges that starting in 2025, 25% of the plastics used in its new vehicles will come from recycled sources. Recently Australia also join the Clean seas campaign.
This Champaign shows the responsibility of countries towards the mother nature.
Related Topics