Human Resources Profession Map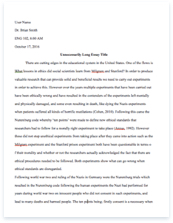 The whole doc is available only for registered users
A limited time offer! Get a custom sample essay written according to your requirements urgent 3h delivery guaranteed
Order Now
The CIPD Human Resources Profession Map (HRPM) incorporates 10 professional areas as well as 8 behaviours in order to show what successful and effective people do who work within the human resource profession. This map is relevant to all human resource professionals and covers different bands ranging from 1 to 4, these bands determine professional competence. The map describes what you need to know, what you need to do and how you need to do it within each professional area across these bands.
The 10 professional areas included in the human resource profession map are insight, strategy and solutions; leading human resources; organisation design; organisation development; resourcing and talent planning; learning and talent planning; performance and reward; employee engagement; employee relations; and service delivery and information.
The 8 behaviours included in the human resource profession map are decisive thinker, skilled influencer, personally credible, collaborative, driven to deliver, courage to challenge, role model and curious.
My Human Resource Profession Map
I completed my CIPD HR map on 27th November 2012, for which a summary of my results for my specified professional area can be found in appendices one.
I have completed my HR map based on band 2, this is due to currently working within a human resource environment and is based on my background and skills gain from working as a Regional Human Resource Officer.
Professional Area – Service Delivery and Information
-Match people and tasks to ensure processes work well. People are different with different strengths and levels of knowledge or experience. Think of them differently and allocate tasks according to capabilities. I have to carry out appraisals for all staff in early 2013, I will be able to use this in order to determine each person's strengths in order to match them to future tasks. -Familiarise yourself with key HR models and delivery options. Attending the Woman's First programme and studying towards CHRP will assist me with this.
Behaviours
Decisive Thinker
-Within this area there aren't really any areas for me to develop on, as I have scored quite well
Skilled Influencer
-Know my preferred influencing style and learn how to vary it Carry out a influencing style assessment so I would find out my preferred style and look at ways I can vary it depending on the situation
Personally Credible
-Notice which business leaders people turn to for advice and counsel. Study their behaviour and identify what they do that encourages others to respect them I am going to look within each of the four hotels and find employees who other employees turn too, so I can see what they do to encourage others to respect them
Collaborative
-If there is resistance within the team, focus on common goals, priorities or problems I am going to review common goals and priorities which relate to teams where resistance is evident, in the hope to work together better
Driven to Deliver
-How do you respond to change in circumstances or someone moving the goalposts? Be flexible and change ready In the future when a goalpost is moved or circumstances change, be ready for any change and react more flexible
Courage to Challenge
-Learn to negotiate. Sometimes resolving conflict comes down to negotiation. Being a great negotiator takes practise and skill I am going to read a book on negotiation techniques to help with learning the basics
Role Model
-How far do you trust your instinct
I am going to study decisions I have made in the past and look at whether they were good or bad decisions, so that I can find options to take into the future for decision making Curious
-Attend external networking events
I am looking at attending CIPD networking events in the local area Summary
I am aware of different self assessment tools and have the CIPD HR map very useful to complete. However in my present situation it has been a challenge to complete. I am currently working within the human resource environment however the role I have taken on is a new role to me where I am still being developed and trained in order to fulfil my role to my full potential making it hard to select the correct banding as it crosses over between bands. I don't feel that it is very clear as to what band is relevant to your circumstances and after you have chosen your banding when completing the CIPD HR map, in order to start to complete the individual sections you are still asked questions which really are not valid to your band. It would be useful if when you choose your band the questions which are irrelevant are automatically not asked to you. As you will see above some of the behaviours I have scored well in however I have summarised the main areas within behaviour which will be the most beneficial.
Related Topics