Human Resource Management in Business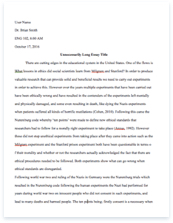 The whole doc is available only for registered users
A limited time offer! Get a custom sample essay written according to your requirements urgent 3h delivery guaranteed
Order Now
P1: Describe the internal and external factors to be considered when planning the human resources requirements of an organisation.
John Ruskin College, which is located in South Croydon, is a state college for boys and girls which is a small manageable building in size that holds up to approximately 90 employees and around 850 students.
John Ruskin offers varieties of courses for its students such as:
Business
Creative industries and technology
ESOL
Football Academy
Hair, beauty, & Spa therapies
Health, Care & Early years.
Sports & Science
Since John Ruskin is a college it obviously has competitors which are:
Croydon College
Coulsdon College
Carshalton College
Reigate College
Bromley College
East Surrey College
The aims and objectives on John Ruskin College
Aims
Our aim is to become and remain outstanding in the eyes of each and every one of our students as well as the local community which in itself should provide you with an indication of our high standards and aspirations.
Objective
The objective of the college is to help students find their ambitions or help them find their future for example, if a student want to do accounting in university, the college would advice which course the student should do, provide all the right information , knowledge to the student to learn and achieve their goal.
Human Resource Management
The process of hiring and developing employees so that they become more valuable to the organization.Human Resource Management includes conducting job analyses, planning personnel needs, recruiting the right people for the job, orienting and training, managing wages and salaries, providing benefits and incentives, evaluating performance, resolving disputes, and communicating with all employees at all levels. Examples of core qualities of HR management are extensive knowledge of the industry, leadership, and effective negotiation skills.
According to business dictionary Human Resource Management gives Human Resource information for employers on how to hire the right people and be a developing business by appreciating their employees.
Related Topics