Human Resource Management Assignment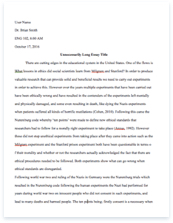 The whole doc is available only for registered users
A limited time offer! Get a custom sample essay written according to your requirements urgent 3h delivery guaranteed
Order Now
Question 1:How does Telerik attract high quality talent in a competitive market? Telerik is one of the famous software companies in Sofia, Bulgaria. It has known as a market leading provider of end to end solutions for application development, automated testing, agile project management, reporting and content management across all major Microsoft development platforms. Company head office was located in Sofia, Bulgaria where most of the software company developers were based. Telerik has still young but its development very impressive. After starting in 2002 with 5 peoples (4 co-founder and one another employee). The first one is Vassil Terziev who is co-founder and Chief Executive Officer (CEO). He is responsible for overseeing Telerik's strategic direction and enabling its rapid growth as a global provider of enterprise-class software and services. The second one is Svetozar Georgiev co-founder and Chief Executive Officer (CEO) who has been instrumental in establishing the Telerik brand and growing the marketing and financial organizations within the company. The next one is Boyko Iaramov who is co-founder and plays a role as Chief Operations Officer.
Boyko is in charge of establishing, evaluating and managing Telerik's internal organization processes and resources and ensuring that they support the core processes and functions of the company in the most efficient manner. The last one is Hristo Kosev co-founder and Chief Technology Officer who is responsible for the evolution of the technical organization at Telerik and its never-ending quest for innovation and new products that serve unaddressed market needs. Until mid-2011, the company had dramatically developed with 360 employees in Bulgaria with an additional 70 employees in Australia, the United State, the United Kingdom, Germany and Canada. By the year 2012, Telerik was recognized as a leading vendor of a world wide range of software and application. Its product was used by over 100.000 organizations in 94 countries on over the world such as Nokia, Toyota, Reuters and Boeing. Beside that some of the world's leading educational and non-profit organization including NASA, the World Bank and Harvard University also used Telerik's product.
Telerik was not only famous for its product, service but also for its organization design, especially in human resource management throughout Central and Eastern Europe. These things are the main factors to build the success of Telerik company. Nevertheless, I believe that the most important factor is Telerik's human capital; the organization cannot succeed without its employees. Almost staff of Telerik company are the best who was recruited from many different sources. In modern society today, Telerik not only recruited employees from traditional source such as university or professional associations but also focused more on resources which attracted younger, computer-literate individuals such as Twitter, Facebook, blogs and recruitment website.
Nowadays, in fiercely competitive market, companies not only compete in producing excellent goods and services to provide for their customer. Beside that they also compete in human capital and the war in labor forces never end. Because employers understand that having good staffs is a key element to keep their business stabilize and develop. Therefore, in its human resource management strategy, Telerik only recruited individuals who had university degree, were influent in English and had applicable skills and knowledge. Beside that, in order to look for and recruit these employees has never ever an easy mission. However, Telerik has solved this problem by providing a good policy in order to attract talent come to company.
There are many things in a company which can attract employee such as company's reputation, organizational management system, compensation, benefit package, working condition, work hour and vacation, co-worker, cooperate culture and so on.
First of all, we can talk about the reputation of company. Companies which have positive reputation have strong intangible advantage in attracting talent. Because that employees feel more secure when they join in these companies which have sustainable value. Beside that they also feel to be proud of working for these companies.
The second factor which can use to attract talent is the organizational management system. At Telerik, they realized that the agile software
development which was a relatively modern approach to software engineering and it was being used by an increasing number of software development companies. The organizations which used agile management could have higher quality product and services, faster time to market, higher employee retention, more success with employee recruitment, more creative and flexible solution and increased customer satisfaction. In addition to Telerik had developed a working environment that supported its management philosophy and software development processes. The innovative and supportive physical environment was offered to help employees feel most comfortable when working. Beside that company also built working environment and organizational structure which focused more on communication and facilitated teamwork. Particularly, in the entry hallway to its headquarters office in Sofia which was built in a modern style and decorated by the cooperate name, logo "Deliver more than expect" and the numerous awards that company won lined the corridors.
Third, the desirable salary and benefit package were offered by Telerik which could satisfy all of its employees. Employees had a generous salary, a bonus system related to their performance. Beside that as was common in Eastern Europe, employees received a bonus "13th month" salary supplement each year. They also have chance to raise salary and bonuses with quarterly review. Moreover, Telerik's management strategy make the employees feel that company's business is also their own business by giving chance for long-term employees buy company's stock. Therefore, employees not only work for themselves but also for the development of company. The next factor, in 2010, Telerik establish its own Telerik Academy to support its recruiting efforts and professional development need.
Company willing to offer the training programs for employees who have potential ability. Beside that company also organized other classes for current company to update new skill and refresher skill at no cost. This served as a pipeline of qualified job applicants for the company, while allowing current employees to pursue professional development. Furthermore, Telerik also sponsored for sports teams, pad for memberships in health and recreation clubs and covered health services for employees at a private clinic. We can conclude that Telerik has strong advantage in attracting employees who are expert in their field by offering them a rich benefit package and good working environment. In there, employees not only improve themselves but also contribute for the development of company.
Question 2:What is Telerik's overall strategy for the development of talent?
Attracting talents is a difficult task, however; retaining and developing them for the future of company is more difficult. Therefore, an organization must show employees see that they have chance to develop with the aim of keeping the employees stay with an organization in long term. In order to do this aim, an organization must have a reasonable strategy in developing the talent of company. First, we will clarify the importance of employees' developing strategy. Development refers to activities and experiences, such as formal education, job, experiences, relationships and assessments that help employees to grow and prepare for the future. It involves voluntary learning that is not tied directly to the employees' current job.
Beside that employee development is important for a company to improve quality, meet the challenges of global competition and social change and incorporate technological advances and in work design. Moreover, employee development also helps employees to understand cultures and customs that affect international business practices perform roles traditionally reserved for managers and overcome stereotypes attitudes that prevent innovative contributions that can come from a workforce made up of employees with diverse racial background.
We can see that investments in training and development of employees can make them productive or more effective in their jobs, directly contributing to the bottom line. Investing in human resource through training and management development improves individual employee capabilities and organizational capabilities. However, investing in people is not the same as investing in equipment or machinery. For example, when an organization invests in new machine, its cost can be depreciated over multiple years; but when the same capital is invested in management development, it is a cost for that years and can not depreciated.
Telerik knew that it needed to retain its workforce in order to foster a mature and capable organization. Therefore, the company had developed career paths to respond the need for experiences leaders and to address individual desires for development. To further support this, leaders were required to spend time developing their team members' goal and abilities.
Particularly, newly-hired employees are assigned coaches, mentors, and leaders, in addition to working with Hristo Georgiev, Human Capital Manager. The coach, the "domain specialist," helps the individual with technical content, while the mentor, a more senior person, assists the new employee in cultural assimilation. To further facilitate the development of strong leadership within Telerik and to ensure organizational learning, career ladders with detailed job descriptions for all position categories were developed. Included in these documents are requirements that senior individuals spend time with more junior employees to help with development, including "open hours."
Especially, the company established its Academy to support its recruiting efforts and professional development needs in 2010. It offered training programs for potential employees and new skills development and refresher skill options for current company employees at no cost. This served as a pipeline of qualified job applicants for the company, while allowing current employees to pursue professional development. The company also offered payment for professional memberships and meetings, conferences and certification programs.
Telerik's success depended heavily on its ability to have a talented and motivated workforce, and the company was fully committed to strategies that would help them keep their excellent hiring record and low employee turnover rate of 5% in an industry where the employee turnover rate generally approached 75%. As Telerik continued to win awards for being an employer of choice, the company hoped to attract and retain the type of employees necessary to remain a successful, competitive global company.
Question 3: How does the Telerik reward system reflect the culture of Telerik?
There are many different definitions or concepts in term of organization culture or company culture. Culture: "the set of shared attitudes, values, goals, and practices that characterizes an institution or organization" Merriam-Webster Dictionary
According to Jim Geier (2006), the single most important part of any company's foundation is determining its culture. Culture defines who you are in business, it defines what you stand for, and it defines how you want to be known by your customers, shareholders, vendors and employees. However, the key factor of an organization is the values and behaviors that contribute to the unique social and psychological environment of an organization. Each company has its own culture which makes it different with many others. Beside that organization culture base on shared attitudes, beliefs, customs, written and unwritten rules that the organization develops over time and that have worked well enough to be considered valid. Telerik's reward system
First of all, we will take a look about the reward system in Telerik company. Telerik only recruits employees who are the best and expertise in their fields such as computer, software and marketing. However, the skillful and talent employees are very limited. Therefore, these employees also require a benefit package which deserve with their ability. At Telerik, in order to attract and keep employees stay with the company, a desirable benefit package which includes physical and mental benefits was offered for its employees. On the one hand, the physical benefits offered a modern building which had well equipment to support for employees' job. First, compensation was competitive with many other software companies in Europe especially in Western Europe. Furthermore, employees were received a generous salary and the bonus reward system relate to the employees' performance. Beside that each employee receives an end of the year bonus which is called "the 13th month salary".
Moreover, employees have chance to raises and benefits with quarterly review. Employees who have worked at Telerik for a long time, is eligible for stock option. On another hand, the mental benefits also were important part in the benefit packages. Company has a flexible work schedule, no set work hour, informal dress to make employees feel more flexible, convenient and comfortable when working. Besides that there are many activities outside working hour for employees such at picnic, skiing, charity program. The company also sponsor for the sport team, team building and music band. Moreover, the organization pays for membership in health, recreational club and cover health services for employees at private clinic. One of the newest benefits provided was a company-wide Personal Assistant to provide concierge service for employees. This service includes assisting employees with activities that might take time away from work, such as purchasing tickets for sporting events or concerts, having automobiles repairs, and running other errands.
Telerik reward system reflect the culture of company
The success of Telerik Company depends on its ability to have an excellent policy to attract and keep their workforce stay and contribute for the development of company. The most obvious evidence is the low turnover rate only 5% in Telerik compare with 75% in other companies. Therefore, the employees very proud of to be a member of Telerik where offer them high level of salary. Employees who work effectively and efficiently will rewards for their career. Company also offers the bonuses system which relate to the employees' performance to make them think that business as their own business. Moreover, the chance to raise salary and bonus in each quarter motivates and encourages them working hard to contribute for company with their right attitude. In term of mental benefit, Telerik's modern philosophy offer opening environment for their employees.
Work at Telerik is done by teams in large, open rooms, with modern white modular desks with Telerik green accents. In the center of most rooms, one finds a hive of four linked desks and pairs of partnered desks around the edges of the team room. People are always moving in Telerik and although people are assigned to teams for certain lengths of time, they move from place to place. Beside that team members sit with each other to discuss project aspects, or wander in and out, getting food or drink, visiting with other teams. Furthermore, all members of a team sit and work in an open-plan office, thus allowing quick verbal communication between the members. This also builds up a feeling of camaraderie and team spirit. The teams have lots of autonomy and decision-making power. This helps shape the team into one supportive unit. The software developers at Telerik are organized into one (or more) product teams, with each team charged with developing products for a particular Microsoft technology.
So, one team is assigned to develop controls for ASP.NET AJAX; another team assigned for WPF controls, another to Sitefinity development; and so. In this way, each team builds up expertise in developing products for one particular Microsoft technology. The software development teams use a selection of techniques derived from the two main methodologies of agile development known as Extreme Programming and Scrum Development. Every morning, the developers in each team stand around in a circle for about 15 minutes which is called "scrum". In "scrum" each member tells the rest of the team what he did yesterday in terms of product development, what he hopes to do today, and tells of any problems encountered.
Software is often developed using Pair Programming, two developers sit at the same PC, with one typing in program code while the other comments and offers advice and suggestions. Closely associated with the development of the software is Test-Driven Development – every few lines of code are thoroughly tested to be functionally correct before the developers move on. In conclusion, from the reward system of Telerik company, Telerik's culture was built through opening workplace, on-going communication, transparency in actions, and through accessibility to all members of the organization. In addition to, teamwork has been an important success factor at Telerik. Communication is seen as critical in Telerik and all employees are expected to be communicating with other employees, professional peers, customers, user groups, distributors, bloggers, and anyone else who might have information related to Telerik's products and processes.
Question 4:What human resource challenges will Telerik face in the future? As Telerik continues its development of new products for Microsoft platforms, and as it continues to expand into new markets, it must be prepared to face the challenges of its growth. Especially, the challenges in human resource which can be divided into two factors: internal and external challenges.
The first factor is internal challenges which include recruitment, selection, retention, training and development of talented employees. Recruitment is a function that requires business perspective, expertise, and ability to find and match the best potential candidate for the organization. In recruitment aspect, we can see that Telerik has high requirement when it recruit employees. Company only recruits who have university degrees, were fluent in English, had applicable skills and knowledge and expertise in computer, software and marketing. However, it is not easy to find out candidate who has entire its requirement. A employee who are expert in computer, may not be influent in English or may not work in agile management.
Employee selection is an important process for any organization. In this process, an organization has to make a decision "hire" or "no hire" regarding to applicant ability. However, it is not easy to select right people who can work in Telerik's environment, have a right skill and the same goal with company, especially they can adapt with Telerik philosophy. Telerik also considers entrepreneurial spirit in employees who demonstrate an avid interest in company's business and product. Because that these employees will care company's business as their owner business. However, employees who possess entrepreneurial spirit may not stay with company in a long term. Because that they always want to have their own business where they are owner and not under control of any one. This factor can be considered as the challenge in term of retention employee at Telerik. Some challenges in term of training and development can consider as cost, time. In order to remain training and development process, company must have a stable source of budget. Moreover, this cost will be able to increase year by year. Beside that there are some other challenges such as number of employees attendance, time allocated to training, training area, time of the day that employees were allowed to attend training.
The second factor is external challenges which include economic environment, globalization and technological change.
The economic environment has a major impact on business in general and the management of human resources in particular. Economic conditions affect supply and demand for products and services which have a dramatic impact on the labour force by affecting the number and types of employees required, as well as an employer's ability to pay wages and provide benefits. When the economy is healthy, companies often hire more workers as demand for products and services increases. Consequently, unemployment rates fall, there is more competition for qualified employees, and retention strategies increase in importance. Conversely, during a downturn, some firms reduce pay and benefits in order to retain workers. Other employers are forced to downsize, by offering attractive early retirement and early leave programs or by laying off and terminating employees. Unemployment rates rise, and employers are often overwhelmed with applicants when vacancies are advertised. Globalization refers to the tendency of firm to expand their sales or manufacturing to the new market.
With the entry of Bulgaria into the Europe Union, Telerik has to face with the "brain drain" from Bulgaria into other European country. Especially, Telerik now not only compete with domestic company but also company has to compete with international company from outside. Beside that many other organization are locating new plants in areas where labour cost and other operating cost are lower than Bulgaria. Telerik also has to face with the challenge when company expand business in oversea country. The reason is that there are a difference in culture, government policy, labour market, employees ability and so on. In term of technological change, it will bring both advantage and disadvantage to Telerik. The advantage is that new technology can help company reduce workforce in some processes. The productivity and company's revenue also increase when company apply new teachnology. Beside that it will help company easier in term of organization management, production and so on. Conversely, the disadvantage is that company has to spend more money in order to upgrade new technology, it also require time to train for employees, to help them adapt with new system.
References
Human Resource Management Book. Open University Malaysia (OUM), March 2011, BMHR5103. Brewster, C.,Sparrow, P. R. & Vernon, G. (2007). International Human resource management (2nd ed). London: Chartered Institue of Personel and Development. Byars, L. L. & Rue, L. W. (2004). Human Resource
Management. (8th ed). London: the McGraw Hill Irwin Dessler, G. (2005). Human resource management (10th ed). Upper Saddle River, New Jersey. Pearson Prentice Hall. Jim Geier (2006). How to attract and retain great people: A seven step process. Mejia Gomez et al. (2007). Managing Human resource. Pearson International Edition (5th). Thomas S. Bateman & Scott A. Nell (2010). Management: Leading & Collaborating in a competitive world. New York, NY: the McGraw Hill Irwin Attracting and Retaining the Best Employees. Available at: http://www.cssp.com/CD0700/AttractingRetainingBestEmployees/ Human resource management. Retrieved December 10, 2009 from http://www.hr.guide.com http://www.telerik.com
Related Topics